Fresh and Modern Wines from Amador County – Andis Wines

07/12/2018 Opened in November of 2010, Andis Wines brings a modern and fresh approach to Amador County's winemaking region.
Andis Wines begin its journey from November 2010. Their focus is seeking out the best vineyards in the Sierra Foothills to craft wines with balance, character, complexity and varietal correctness. Using both traditional and pioneering winemaking approaches, Andis Wines have quickly garnered 90+ points, glowing reviews in print as well as online media, and placements in some of the finest restaurants.
Their structure is a state of the art winemaking facility built with a "green" design. Their spacious tasting room offers panoramic vineyard views of surrounding Amador wine country, expansive picnic areas, a bocce ball court, daily winery tours, and wine on tap! One can join the Andis Wine Club and enjoy incredible discounts, access to their most exclusive wines, private events, and more.

FOUNDER
Andrew Friedlander: Co-Founder & Marine Corp Veteran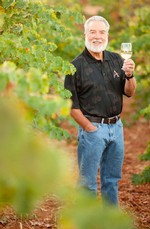 One great night in Amador was enough for Andy to move his Aloha shirts to the Sierra Foothills where he could enjoy the unique wines and flavors of Amador County. After fifty years in Hawaii where he co-founded and built the largest commercial real estate company in the state, and while still actively involved with the business today, Andy started planning the next phase of his life.
He is now the driving force behind Andis Wines, having built the winery and a great team of people to grow for decades. Andy hand-picked a group of quality people to make great wines and to offer the finest hospitality to our guests.
Janis Akuna: Co-Founder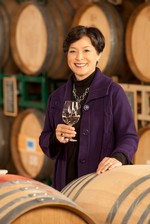 Janis Akuna is a Certified Financial Planner and Financial Advisor with a prominent Wall Street firm. With her time split between Hawaii and California, she will at times be seen in the Andis tasting room where she loves meeting people, or be seen doing various chores around the winery.
Janis oversees the operational and philanthropic activities, contributes to the marketing effort, and sits on the tasting/blending panel. With an undergraduate degree from UC Davis, she claims the winery business is in her blood, mostly through osmosis. Janis has an MBA from the University of Hawaii, and most recently, attended the UC Davis Executive Wine Program.
Winemaker / Founder
Philippe Melka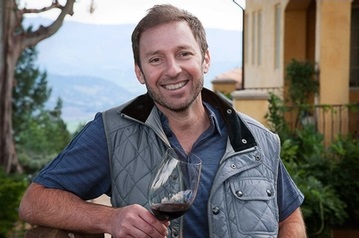 Like the renowned wines on which he's built his reputation, Philippe Melka's career has been influenced by soil. For the past 20 years, Melka has served as winemaking consultant for some of Napa's most highly regarded properties under his company Atelier Melka founded in 1995.
https://www.winebusiness.com/people/?go=getPeopleArticle&dataId=184985
He has the rare amalgamation of talent and fortune to be a winemaker who started at the top. He has been privileged to have been trained and influenced by some of the most notable personalities in the wine business such as Jean Delmas and Jean Philippe Masclef from Haut-Brion, Christian Moueix and Jean Claude Berrouet from Petrus, Paul Draper from Ridge, Daniel Baron from Silver Oak and the globetrotting wine consultant Michel Rolland with whom he continues to work with on consulting projects.
WINERY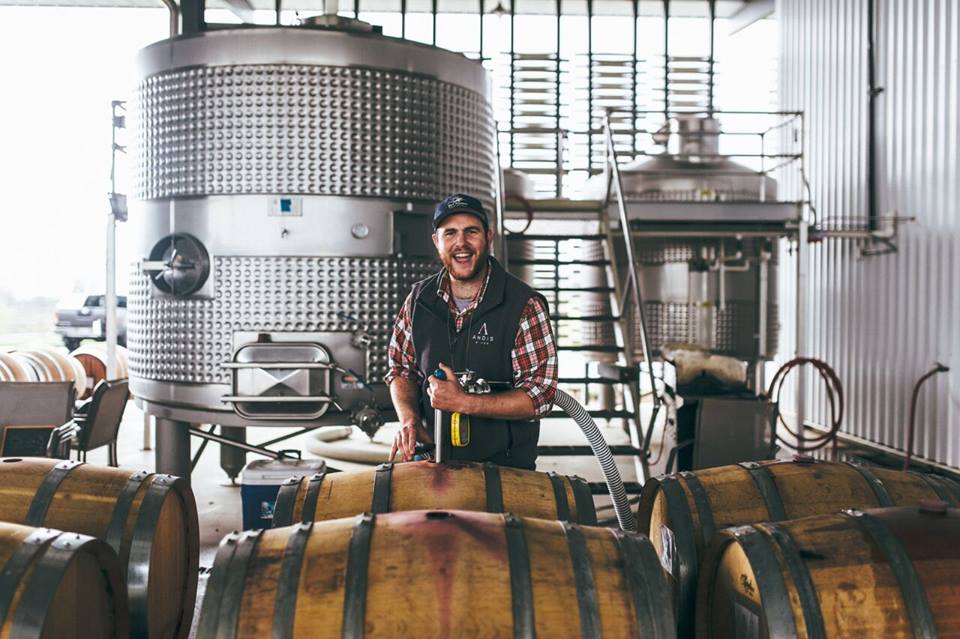 Andis Wines is a 22,000 Sq. Ft. state of the art winemaking facility designed under two beliefs: 1) Design a winery that can make boundless wine, and 2) Make it pretty. Andy and Janis worked hand-in-hand with Sage Architecture for well over a year to come to a design that would achieve that goal.
From a production perspective, some of the outstanding features of the winery include:
1. A Fermentation Room that can be both heated and cooled.
2. A Crush Pad that allows rapid processing of fruit from field to tank as well as immediate access to both storage and fermentation areas.
3. A Barrel Room that uses evaporative cooling (swamp coolers) instead of air conditioning.
4. A Tasting Room at the east end of the building that features large windows on three sides overlooking the surrounding vineyards.
Vineyard
The Andis vineyard surrounding the winery was planted in 1978 and purchased from Don Potter in 2009. With the construction of the winery, parking lot, etc. there are now about 20 acres under vine. Their 38 year old Zinfandel vines grow on 7.25 acres, making Zinfandel the most planted varietal in the vineyard. Barbara, an Italian grape renowned for its Sierra Foothill success, occupies 2.8 acres while Malbec vines fill 2.3 acres. Sauvignon Blanc accounts for 2 acres of the property. Their Rhone varietals include 1.1 acre of Petite Sirah, 1 acre of Grenache and 0.9 acre of Syrah. Schioppettino vines (skee'oph-peht-TEE-noh) grow on 0.3 acre.
Some vines are head trained while others use trellis systems. All mature vines are dry farmed. Terri Harvey and Pat Rohan do an outstanding job managing the vineyard and tending to the vines. Whenever necessary, they buy their fruit from local growers throughout Amador and El Dorado counties. After years of building relationships, they believe some of the most committed and dynamic growers in the Sierra Foothills, each dedicated to their particular varieties.
MOUNT AUKUM, EL DORADO COUNTY
SHENANDOAH VALLEY, AMADOR COUNTY
IONE, AMADOR COUNTY