Entry Info
Key Deadlines and Pricing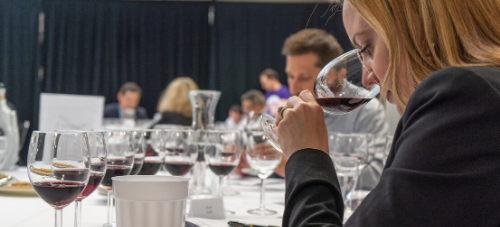 Submission Now Open. Enter Your Wines.
Key Dates:
Early Submission Closes - January 31, 2023
Submission Closes - April 14, 2023
Warehouse Closes - April 28, 2023
Judging Day - May 22, 2023
Winners Announced - June 07, 2023
Pricing:
Early Bird Pricing - $90 per wine (November 1, 2022, to January 31, 2023)
Regular Pricing - $120 per wine (February 1, 2023, to April 14, 2023)
Quantity Discount Available

4 to 9 entries: 10% discount
10 to 14 entries: 15% discount
15 or more entries: 20% discount

Shipping Info:
The delivery address to ship samples will be informed by e-mail when the payment is completed.
Please send your samples (2 bottles per entry) to SCA warehouse on or before March 31, 2023 (International entries) and April 28, 2023 (Domestic entries) to the address mentioned in the SCA Label once you login and click on 'My Shipping labels' which shall be attached on the box:
*Official SCA shipping labels MUST BE USED and can be found on the 'My Shipping labels' section of 'My account'. You can download and print your shipping label. Please note that your reference number is on the shipping label and it is very important for SCA team to see your shipping label on your box and one copy inside your box. Clearly, label each box of wine using the shipping label. Official SCA shipping labels MUST be used to send samples.
Goods receiving time: Monday – Friday 9.00 am – 5.00 pm
*Wines that arrives after the deadline date will not be accepted and refunds will not be issued.