5 Restaurant Wine Trends for 2022

29/11/2021 With an observed rise in people choosing an on-premise experience, trends are showing signs of recovery in the post-covid era. Here's an overview for you.
The US restaurant trade was one of the hardest-hit sectors in 2021, and their respective wine sales will take beyond 2022 to recover. And while trends are showing signs of recovery, and people are eating out again, many restaurants are still struggling, with staff, produce, and inventory shortages. Many of the trends in 2022 will be state-specific, but one thing is for sure in 2022: sommeliers, wine directors, and wine buyers will continue being creative.
1. Wine-to-Go Will Continue to Grow
The idea of a restaurant experience in your living room will continue. The legislation allowed restaurants to sell wine during the pandemic and it remains to be seen how many states will make off-premise liquor sales a permanent fixture for restaurants. Florida, Texas, Georgia, Wisconsin, Arizona, and ten other states have already made it permanent.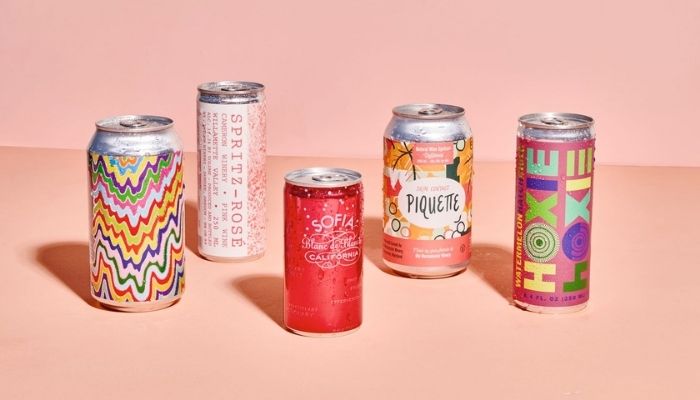 Canned wine is on the rise (Source: Eater )
With 30- 40% of restaurant revenue coming from wine sales during the pandemic, it has become a crucial revenue stream. Canned wine, rather than a clunky glass wine bottle, became an easy option for restaurants to adopt alongside takeout menus.
The canned wine segment has skyrocketed, and Nielsen data reports that there are now 386 canned wine options available in the US. It remains the perfect pick up for to-go orders and with millennials being early adopters of this new packaging, it will only increase in volume.
---

---
2. Streamlined Value Wine Options
Gathering around a table in a restaurant with friends and family may have been taken for granted in years past, but diners and restauranteurs have a new appreciation for one another. Diners are more conscious of spending and will seek out good deals, which translates to affordable, quality wine options.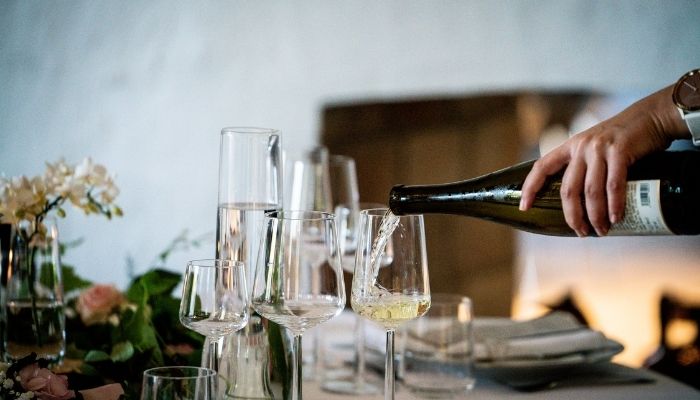 It's important to streamline your wine list carefully
The pandemic highlighted the sharp contrast between retail and restaurant wine prices, leaving diners questioning the extra value they are paying for wine in a restaurant. Streamlining the wine list and carefully pairing alongside the menu will mean rethinking what wines to carry.
3. Smaller Wine Lists
Many restaurants with large wine cellars, sold off a lot of their inventory during the pandemic, simply to make rent and pay salaries. For most, building back huge wine lists will take time and money. The trend toward smaller wine lists will be more likely for 2022.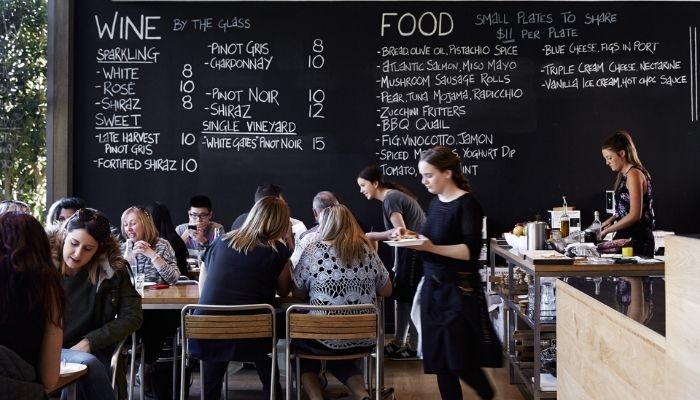 Shorter the wine list, the easier the choices ( Source: The Buyer )
With less inventory, there's less money tied up in stock and overhead costs can be reduced. Keeping wine lists shorter and more targeted, also allows restaurant staff to give diners more tailored and curated information about the wines and wineries.
4. Better For You Wines
The "Better for You" category shows no signs of dropping off and restaurants will do well to include low abv and low-calorie wine options on their wine lists in the future. The pandemic has amplified health and wellness, and in particular, Gen Z's and Millenials are very mindful of what they consume and the wine they drink. It's predicted that sales of low alcoholic wine will continue to grow.
The trend of organic, biodynamic, and sustainably produced wines is also expected to increase, as consumers pay more attention to the accompanying stories surrounding wine and winemakers. Concerns surrounding climate change, water consumption, and production methods are more important than ever in the minds of consumers.
5. A Focus on Local Wine Regions
COVID has affected production channels and distribution. Shortages from glass to aluminum, high tariffs, and shipping delays, have speculators saying not much will improve before Q2 2022. Restaurants operating in or near wine regions will do well to feature local pours.
Due to increased taxes and importation costs faced by many non-US-based wine producers, there are great opportunities for local wines to increase their share in the US on-premise and an opportunity for restaurants to introduce local wines to diners. A combination of increased in-state vacays, rural tourism, and a desire amongst consumers to support local wineries, are trends that will continue to resonate.
---
Article Written by: Colleen Thompson, Writer, Content Developer.