Are you selling your regional wines to your regional restaurants?

04/04/2023 Get some pointers on why this makes a lot of sense and how to sell your country or your region's wines effectively.
In this short series of Sommeliers Choice Awards business insights, I give you some pointers on why this makes a lot of sense and how to sell your country or your region wines effectively.
1) Prepare: Let's take an example of the Argentina Malbec and other varietals from Argentina. If you are importing Argentina wines into the USA, you need to have a database of a) all south American wine distributors in each state b) all Argentina wine importers of the USA c) all big south american supermarkets and chains in the USA d) top restaurants around of Argentina and South America e) Top Argentinean sommeliers who are advocating south american wines or are truly passionate about this. And more and more…make separate tabs for each as you will be connecting the dots.
[[relatedPurchasesItems-41]]
2) Approach: You will have to set KPIs and targets to get into each of these accounts. That's called strategy to get penetration of your wines. As you close a state distributor who specializes in Argentina wines, you will get a chance to meet more restaurants that specialize in South American cousins, and as you pitch more into these accounts, you will sharpen your pitch and thus increase your conversions.
3) Sommeliers and Wine Directors: You will be pitching them, and selling them but what you may not be doing is using them as influencers. A lot of sommeliers offer extra marketing services, you can have them make some videos on your wines, and you can have them do Instagram posts. What is important is how you leverage the content and their network. They are your brand advocates, not your customers. If you saw them as your sales help, you will be able to partner well with them as both of you will benefit if the wine is being asked for by the customer and becomes popular.
4) The Menu: I was a strong believer and still am, that house pours are great for depletions and introductions, but menu placements make an account more solid. Try to get into the printed menus and support the cost to the wine buyer if you have to. The more menu inclusions you have in your regional restaurants, the more stable your business will become. The same concept applies to retail shelves. Yes, floor stacks are amazing, but shelf placements mean permanency.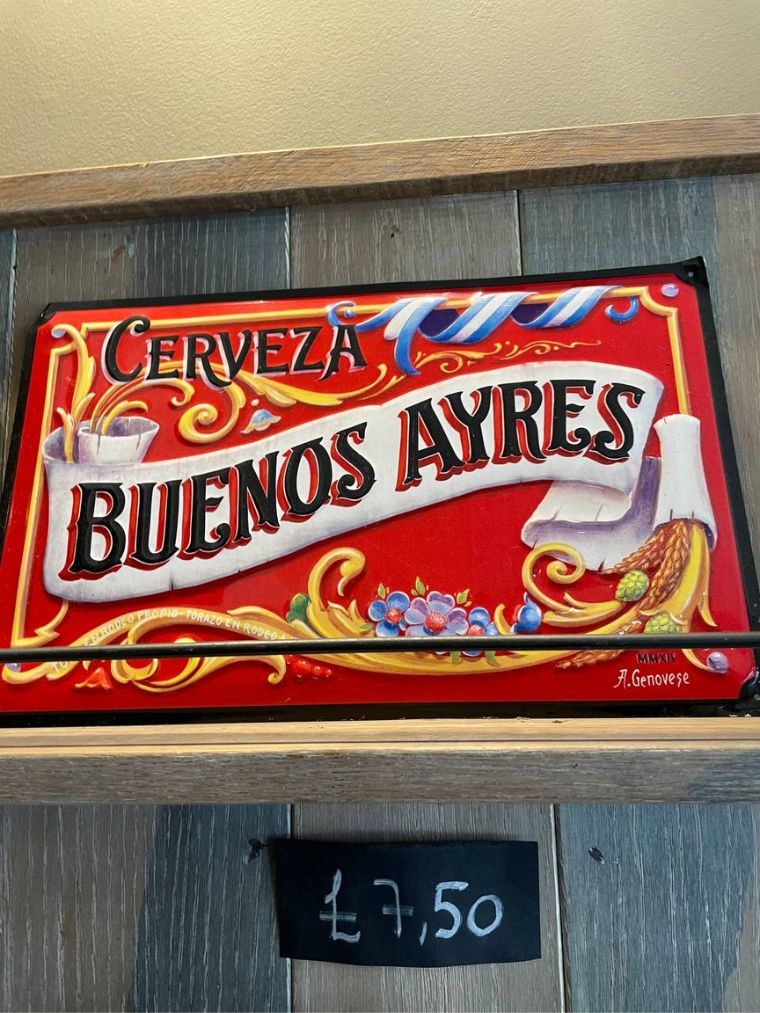 5) Digital marketing and SEO: Here is one nice growth hack. Make landing pages and social media posts with your account names. So when customers search for restaurants, your blog post or social media post comes. For example: "Going to Sid's Argentina Steak House. Then Have This Wine". Trust me the ROI on this is even on the business owner's side. When wine buyer or business owner searches for their restaurants (which people do a lot), they will see your blog post. And guess what, you just earned yourself a tag of the likable supplier.
6) Selling: Have your sales materials customized to each segment of customers you are trying to approach. Don't present the same marketing materials and pitch to a burger place and a restaurant that sells Argenean steaks. You need some Spanish language materials, you need food paring materials, and you need to make sure you are 'showing the account' how serious you are to doing business with them. Hunger for business is respected in the USA, but hunger must be shown by your actions, not by asking. If your wine is good and the price is right and the basics are right, what you need to work on is the support you are giving to that restaurant buyer.
7) Support: There are many things like having your winemaker come and do market work, winemaker dinners, table tents costs for house pour, social media posts on their accounts for your wines, their sommelier talking about your wine, you talking about their restaurant, you eating lunch or dinner there. What works for everyone always is if you assure them sales and customer footfall. If you plan any event that brings them, new customers, that is almost always a deal closure.
8) Picking your 2 wines: Make sure to put 2 wine suggestions when you are pitching. One that is a win by price and is a no-brainer and more of an all-rounder and one that you can say I saw a gap here and I think this Torrontés will go here so they know you are prepared and are offering a solution.
The above are just some quick pointers, I am more than happy to help wine importers or other US wine brands in growing their distribution in the on-premise channels. Feel free to reach me on LinkedIn and happy to offer ideas on how to get more distributors and restaurants for your wines.
Written by Sid Patel, CEO, of Sommeliers Choice Awards and Beverage Trade Network
2023 Submissions are closed. The Deadline for receiving samples in the warehouse is April 30, 2023.