Cava for the Holidays: Rethinking Champagne and Prosecco as Your Go-To Sparklers

12/10/2021 Make your bubbly game strong this holiday season by Introducing your sparkling wine clients to Spanish Cava
If you want to win the bubbles game this holiday season, you must think outside of the Prosecco or Champagne bottle. Although Prosecco is one of the fastest-growing wine categories in the last five years, especially with the addition of rosé bubbly in early 2021, it is neither the most delicious sparkling wine nor the best value.
Most Prosecco leans toward the sweet category and is mass-produced, tank method, wine with large and fleeting bubbles and rather one-dimensional aromas and flavors reminiscent of a Sweet Tart candy. Think of it as an entry-level sparkling wine, a gateway to great bubbles. As Prosecco edges up in price point, it is no longer the value it once was.
During the pandemic, Prosecco's largest competitor for market share, Champagne, struggled. Champagne sales dove by 18%, a nearly $1.2 billion dollar loss for the Champagnoise producers and vendors. Champagne's most loyal demographic is aging, predominately white, middle to upper-middle class, and drinking less. The pandemic brought waves of wine sales increases, particularly in the online sphere where sales skyrocketed by more than 300%. Champagne's demographic are slow adopters to purchasing wine online.
Many Champagne customers have not transitioned to Prosecco because they seek the quality and flavors of Champagne and its methods traditionelle production techniques, which Prosecco fails to deliver. In addition, long ago, Champagne positioned itself as a celebratory drink, rather than an everyday sipper. It sought out the luxury branding niche rather than democratizing its wines. This marketing strategy worked for decades but today's sparkling wine drinker doesn't drink that way anymore.
In the meantime, Prosecco smartly marketed itself as a cheap and cheerful bubbly, meant to be consumed like a cocktail or party drink. Younger, hipper wine drinkers embraced Prosecco and its image, and it outsold Champagne five to one. With Prosecco, terroir, brands, and stories don't matter as much as packaging and price point. The bottle must be eye-catching and positioned as a value or just slightly above value purchase. It seems to be a sure bet but many customers, particularly Champagne customers, are looking for the next best thing.
Introduce your sparkling wine clients to Spanish Cava.
Spanish Cava is often an underlooked category for high-quality sparkling wine but like so many wines from the Iberian Peninsula, it is well-crafted, and an exceptional value for what is in the bottle. Often Cava producers are tiny family-owned bodegas, who have always grown vines sustainably and organically, or sourced their fruit from growers that do. Great fruit makes great wine. Cava is produced using the traditional method including secondary fermentation in the bottle, which makes Champagne and Cava so iconic. Traditional Cava is produced using three indigenous Spanish grapes, Xarel-lo, Parellada, and Macabeu, but modern adaptations find many producers using the classic Champagne Chardonnay and Pinot Noir grapes. These inclusions in some Cava, impart a robust, internationally recognized style and flavor that Champagne lovers seek. More importantly, in Spanish culture, Cava is meant to be consumed anytime, anywhere, and for any occasion. It's always Cava time!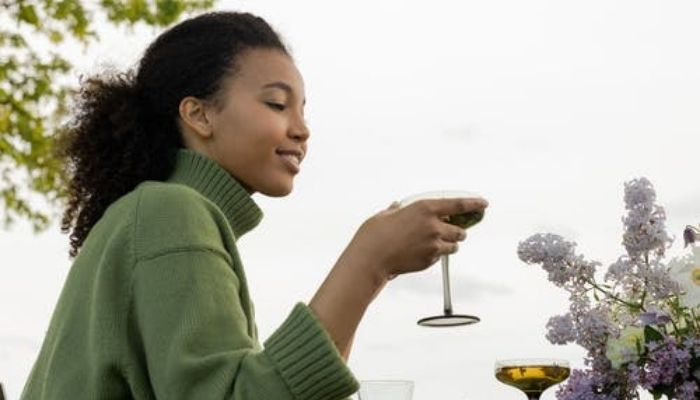 Styles and Brands
The trio of traditional Spanish grapes expertly blended to highlight the nature of each, results in a sparkling wine that is bright and zesty with white floral and pear aromatics on the nose that gives way to crisp apples, white peach, Meyer lemon, toasted almonds, Amaretti cookies, and a sprinkling of spice on the finish. Cava is tangier and drier than Prosecco. It exudes some of the qualities of Champagne but shows restraint when it comes to yeasty brioche and shortbread notes. Cava's are excellent food pairing wines with their prominent acidity, balanced aromas and flavors, and delicate yet persistent bubbles. Sip Cava with pungent charcuterie, crunchy salads, briny oysters, succulent shellfish, savory mushroom, and roasted vegetable dishes. pork tenderloin, roast chicken, wood-fired pizza, and juicy bistro burgers.
Most Cava is dry to bone dry with residual sugar levels randing from Brut to Brut Nature:
Brut Nature: 0-3 g/l residual sugar

Extra Brut: 0-6 g/l residual sugar

Brut: 0-12 g/l residual sugar

Semi Seco: 12-17 g/l R.S. (aka Extra-Dry )
Brut Nature is a specific category with no sugar added. It is clean, fresh, lower in calories, and makes a fantastic aperitif or cocktail mixer.
Cava Rosé
These sparkling rosés are tinted pink with the inclusion of a small percentage of Garnacha (Grenache)or Monastrell (Mourvedre) wines added for color and depth of flavor. Garnacha adds strawberry and raspberry aromas while Monastrell expresses lavender, ripe peach, and fragrant floral notes. Occasionally, Pinot Noir is used in Brut and Rosé Cava adding traditional Champagne Blanc de Noirs signature notes.
Vintage and Aged Cava
High-end and vintage Cava exude brioche, toasted almonds, and hazelnuts, shortbread, along with beautiful floral aromas, and peachy-ripe apple-citrus zesty flavors that develop during secondary fermentation and extended lees aging. Truly Champagne-Esque, these wines can be glorious. They are full-bodied with soft, delicate yet persistent mousse, and lingering aromas and flavors.
Even the very best Cava is still a delicious, well-crafted, value. Add it to your wine list for this holiday season. Your clients and guests will thank you.
Article Written by: Simone FM Spinner, Wine Expert
Other articles that you might find interesting