Celebrating Wine & Women on this International Women's Day

08/03/2019 Kudos to the female sommeliers who are breaking the stereotype and changing the face of wine industry.
Gone are the days where upon entering a restaurant when asked to speak to a sommelier, a middle-aged gentleman dressed in a tuxedo, pin on his lapel, bow around his neck would come to your table. However, in recent times women have succeeded in establishing their place in this so-called "male-dominated industry." Passionate women are making a name for themselves and pushing the wine industry with new ideas and innovations. Below are a few female sommeliers who are constantly thriving to excel in the wine business.
1. Andrea Robinson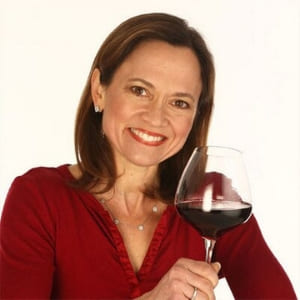 Andrea Robinson is a world-renowned Master Sommelier who takes the seemingly daunting subject of wine and food, and brings it down to earth for all to understand and enjoy. Andrea, one of only 23 female Master Sommeliers in the world, couples this distinction with a strong culinary pedigree as a graduate and former Dean of the French Culinary Institute and the winner of three James Beard Awards. In addition, she has been widely featured across leading national television networks and publications as the "go-to" expert for all things wine
2. Dora Lobo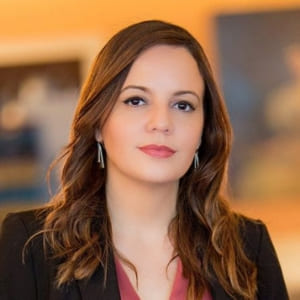 A Bachelor in Law, Dora entered the wine world after moving to London in 2006, working as a Junior Sommelier for one of Gordon Ramsay's prestigious restaurants. She completed her advanced level at the Wines and Spirits Education Trust with merit and was hired for the launch of the famous luxury store Harrod's wine department. After working as head sommelier for one of the leading luxury hotels in the world and as a wine consultant, Dora moved to Washington, DC and started working at The Tabard Inn as their Sommelier and Restaurant Manager and is now the Beverage Director for The Catering Company of Washington, selecting wines for private clients and as a Sommelier for Elizabeth's Gone Raw, with the task of pairing a different seven course tasting every month for the only fine dining vegan restaurant in DC with organic and natural wines.
3. Rachel Candelaria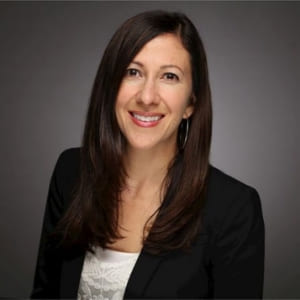 Rachel is a dedicated hospitality professional who has spent more than 10 years focusing on improving wine knowledge and management skills. She is a Certified Sommelier and has recently completed the Advance Sommelier course. She was the runner-up at the 2018 Ruinart San Francisco Sommelier Challenge and had volunteered at TEXSOM 2018. Currently, she is working as a Sommelier at Michelin-starred and Wine Spectator "Grand Award" recipient restaurant, Spruce. Rachel is also a Certified Specialist of Wine and has passed WSET Level 3.
4. Cristie Norman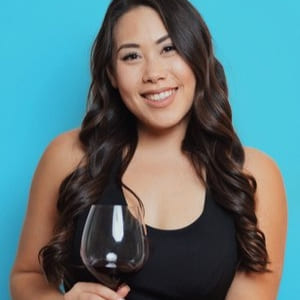 Cristie is a certified sommelier (CMS and WSET3) at the famous Spago restaurant, in Beverly Hills, California, bikini athlete, and creator of the YouTube Series "Adulting With Alcohol," a mix of wine education and humor. Cristie was inspired to become a sommelier before being old enough to purchase alcohol; At sixteen, she worked at a tea house with over one hundred and twenty selections, making recommendations based on variety, region, style and price point. She jokes that her first job was as a "Tea Sommelier." At twenty years old, she studied the wine list at the local steakhouse where she worked as a waiter and started to read about wine extensively. She passed her introductory CMS exam a couple of weeks after her twenty-first birthday and certified within the year. She has a pretty cool t-shirt line for wine geeks like her. Cristie hopes to pass the Advanced Sommelier Exam in 2019.
5. Jennifer Jespersen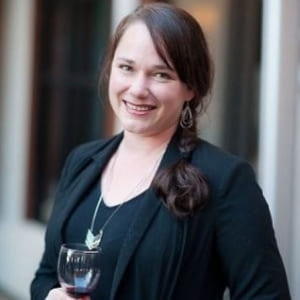 Jennifer Jespersen joined the Michelin-starred Farmhouse Inn in April 2015. She is an experienced Sommelier and manager with 18 years of experience in the food & beverage industry. She is skilled in wine buying and wine tasting, Restaurant Management, and Hospitality Management. She inherited her love of wine from her parents and went on to study Professional Wine Studies at the Culinary Institute of America at Greystone before finding her first job in the wine industry at Keller Estate in Petaluma. When asked about her philosophy on wine pairing, her immediate response is "never compromise the integrity of the pairing based on the origin of a wine." She knows from experience that sometimes the best pairing will come from an unexpected region in an unknown corner of the world.
6. Beki Miller
Rebecca "Beki" Miller is an Advanced Sommelier with the Court of Master Sommeliers and holds credentials as a Certified Specialist of Wine and French Wine Scholar. Beki is working at the Michelin starred La Toque with a prestigious Wine Spectator Grand Award wine list.
7. Emily Wines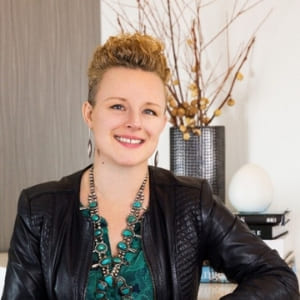 With a last name like that it was certain for Emily to end up in the world of wine. Master Somm Emily was awarded the esteemed Krug Cup distinction for passing all three sections of the Master Sommelier exam in the first go. She trained as an assistant sommelier under Rajat Parr. She is currently the Vice-President of Wine & Beverage Experiences at Cooper's Hawk Winery & Restaurants. It features a winery, wine club, and 30 restaurants with tasting rooms and artisan retail markets.
8. Candace Olsen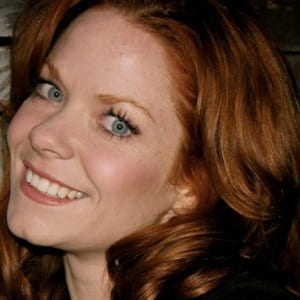 Candace "Candy" Olsen is a Head Sommelier at Aureole in New York City. She was previously working as a sommelier at the Joël Robuchon, New York assisting in all aspects of guest experiences, curating wine and food pairings for guests, staff education, inventory, cellar work.
9. Susan Meyer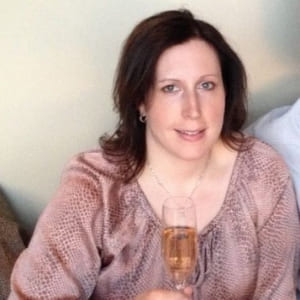 Susan Meyer a 20-year veteran of the hospitality and wine industry, with a focus on fine wines. Susan has a bachelor's degree in Hotel & Restaurant Management from the University of Wisconsin —Stout. In her pursuit to continue her studies in wine as a sommelier, she moved to the Napa Valley to be surrounded by the heart of American wine culture. In following her passion for wine, she has passed the WSET Advanced Level 3, the CSW and the Certified Sommelier examinations. Her passion for fine dining—food and wine pairing was ignited by an International Wine & Food Pairing study abroad program in Australia where her final exam was to pair the 1997 Penfolds Grange and 1998 Opus One with a fine dining four-course dinner. She is a self-motivated individual that is enthusiastic about sharing her passion and drive for the wine industry and for the people who keep it running.
10. Laura Maniec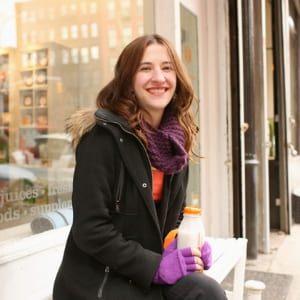 After nearly eight years of intensive study, Laura Maniec achieved her Master Sommelier designation. She is currently the CEO of Corkbuzz Restaurant & Wine Bar, which is a series of wine-centric restaurants. They focus on offering an approachable yet varied selection of wines.
11. Sally Mohr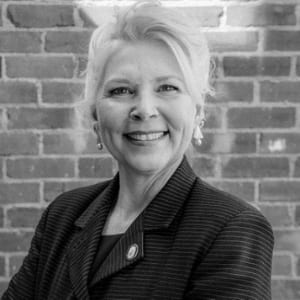 Sally Mohr earned the title of Master Sommelier in 1995 and was the second woman in the United States to achieve that distinction. For 25 years she was co-owner of The Boulder Wine Merchant, a first-of-its-kind specialty retail wine shop in Boulder, Colorado. Sally became fascinated with sake which led her to achieve the title of Advanced Sake Professional through the Sake Education Council. Recently she earned the distinction of WSET Level 3 Sake Educator. She continues to put her palate to the test by judging both wine and sake in various regional and international competitions.
12. Pascaline Lepeltier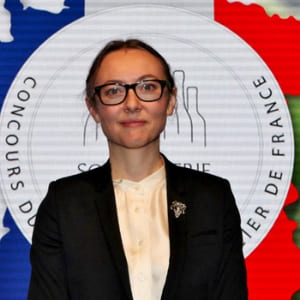 On November 2018, Pascaline won Meilleur Ouvriers de France (Best Craftsmen of France) in the sommelier category and Meilleur Sommelier de France (Best Sommelier of France). She achieved a historic double by becoming the first woman winner of each of these two national competitions. She is currently the Managing Partner at Racines.
13. Tiffany Tobey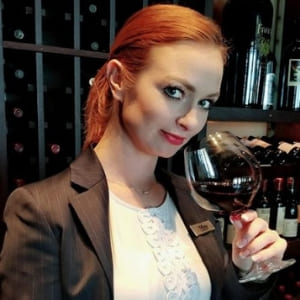 Tiffany Tobey is a Certified Level II Sommelier and is currently employed by Hilton International, specifically the Hilton Anatole in Dallas, Texas. Tiffany has a dual Bachelors degree from Texas Tech University in Restaurant, Hotel, and Institutional Management (RHIM); and English. Tiffany studied Wine Tourism abroad in Italy for her Bachelor's degree. This fuelled her desire to learn more about the world of wine. Tiffany has spent a year interning with an award-winning winemaker in West Texas. She decided to broaden her horizons to the other side of the wine market and is now the Sommelier and Wine Director for one of the top 10 rated steakhouses in Dallas, Ser Steak + Spirits.
14. Joanie Metivier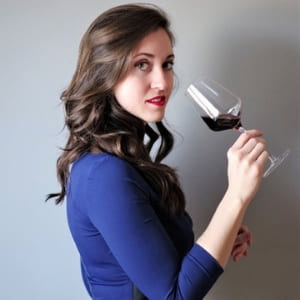 Sommelier, Wine writer and the first women to acquire her Whisky Ambassador title in Quebec, Joanie's career started with a passion for wine, which took so much space of her life that she decided to learn as much as possible about the amazing world of wine. With immense wine knowledge, she accumulated the accreditations including Certified CMS, WSET level 3 with distinction and ISG. Her personal is blog dedicated to wine education and discoveries. Her ebook "How to Pass Your Sommelier Exam" is available only for $9.99. Her second ebook "Wine Regions Coloring Book" is available for only $7.99.