Celebrities Who Are In The Wine Business

21/02/2019 Sip on these celebrity labels who are going beyond entertainment and getting involved in the booze business
Winemaking is apparently a celeb trend. With some getting into fashion, cosmetics etc, others are trying their fortunes at getting acquainted with the entrepreneurial world. It is unusual for the rich and famous of the world to extend their hands into the wine business. With fame and money, these celebs have remained successful at buying vineyards or wineries. Below are few celebrity winemakers who have either invested in their own vineyard or teamed up with the already established winery to create their own collection. Keep your glasses ready to taste the star-studded wines.
John Legend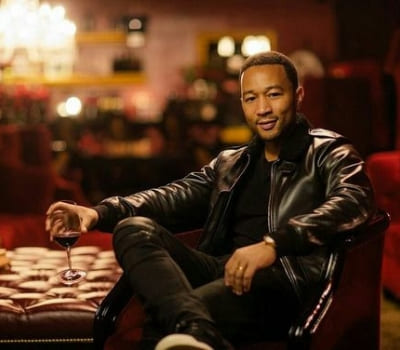 Image courtesy: Pinterest
Oscar-winning musician John Legend released a new wine line called LVE- Legend Vineyard Exclusive, to which he says is "a dream long in the making". John wanted to collaborate with a vintner whose hunt for the perfect blend and standards matched his own. With roots deep in the Napa Valley and award-winning wines known for beautiful balance, finesse and power, Raymond Vineyards was the answer. LVE is a perfect harmony of passion, Napa Valley tradition, elegance, rich complexity and modern soul. It comprises a Cabernet Sauvignon and a Chardonnay produced with fruit from Raymond Vineyard.
Fergie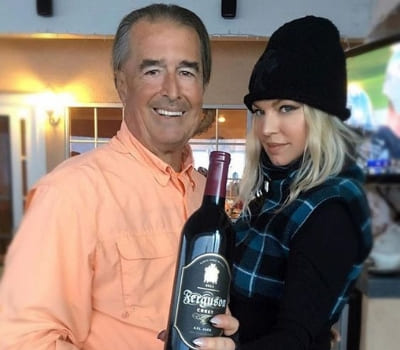 Image courtesy: Pinterest
The American singer and the frontwoman of The Black Eyed Peas, Fergie started a winery called Ferguson Crest with her dad Pat Ferguson. One of her best selling bottle is called "Fergalicious" which was named after her hit song. It is a blend of several grapes like Merlot, Cabernet Sauvignon, Grenache, and Syrah. It presents a hot, woody and fruity flavor with a hint of chocolate.
Dave Matthews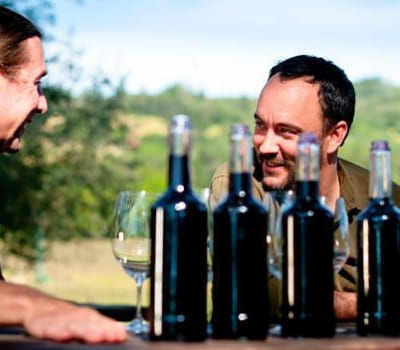 Image courtesy: Pinterest
The singer Dave Matthews has been passionate and busy at winemaking for the past 18 years. Established in 2000 by Dave, Blenheim Vineyards is a family-owned and operated winery located about 20 minutes outside of Charlottesville, Virginia. The vineyard has four acres of grapes and produces Viognier, Chardonnay, Cabernet Franc, Cabernet Sauvignon, and Petit Verdot. On demand by his fans he responded back by teaming up with winemaker Sean McKenzie and began his second venture to open Dreaming Tree Wines in Geyersville, California.
Drew Barrymore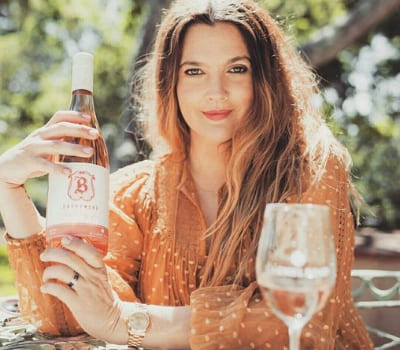 Image courtesy: Pinterest
The "Charlie's Angels" actress is a lover of wine. Drew does not have her own winery but has partnered with Carmel Road winery in California where she created her own Pinot Grigio which is very light having a lemony taste is made from Monterey grapes. She has subsequently released Pinot Noir and Rose of Pinot Noir.
Brad Pitt and Angelina Jolie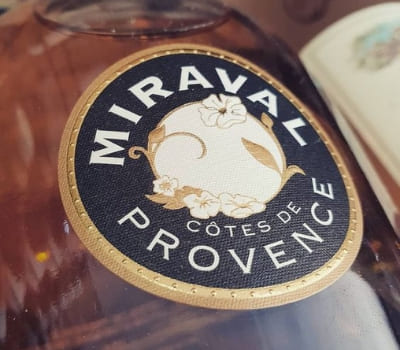 Image courtesy: Pinterest
The former power couple Brad Pitt and Angelina Jolie aren't just successful entertainers. Along with their charity projects, they own a $60 million winery, Miraval, which covers 500 hectares of land in the heart of Provence. It has 35 rooms and more than 900 acres of fountains, gardens, and woodland. It's a pretty strong brand. In 2013 the first 1000 cases sold out within hours. The Chateau was also the location of their secret wedding. Their Chateau Miraval is an award-winning rose.
Francis Ford Coppola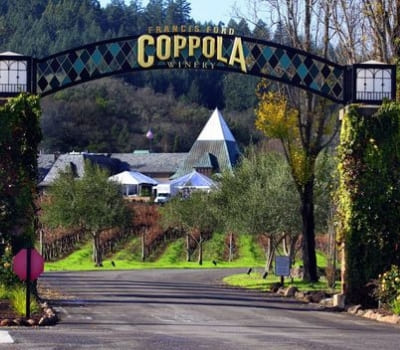 Image courtesy: Pinterest
The veteran and "The Godfather" director is in the wine business since decades and owns a multimillion-dollar winery known as the Francis Ford Coppola Winery which can be found in Napa Valley, California. It has wine tasting bars, restaurants, swimming pool, and movie gallery. Francis hard work and dedication certainly reflects, with awards like "Winery of The Year" at San Francisco International Wine Competition, "Best Winery to take visitors" etc. His wines are ranked highly, with scores stretching into the 90s, makes the wines worth tasting. One of his wines Sofia is a tribute to his only daughter Sofia.
Kyle MacLachlan
Image courtesy: Pinterest
The "Twin Peaks" star Kyle MacLachlan is steadily growing into the wine business. He owns a winery called "Pursued By Bear" in Walla Walla County, Washington. The first bottle produced was a 2005 Cabernet Sauvignon, which received high praise from Wine Spectator with a 91 rating.
Dwyane Wade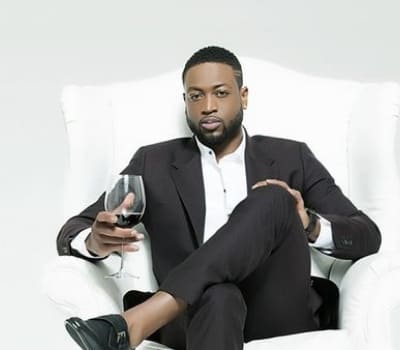 Image courtesy: Pinterest
The NBA star got into the wine business in 2012 with Wade Cellars. Dwayne's love for the great wines of Napa Valley that he enjoyed with his teammates sparked a passion in him and he decided to follow his heart and make a great wine of his own.
Jon Bon Jovi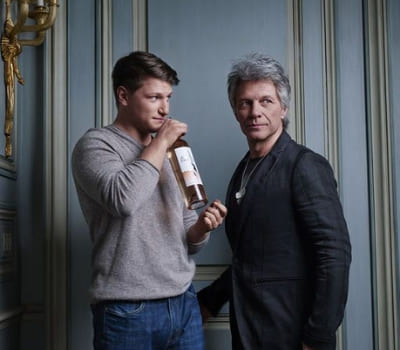 Image courtesy: Pinterest
Spending those late night outs on the porch in the Hamptons, rock star Jon Bon Jovi and his son Jesse Bongiovi came up with an idea to launch a pink rose blend called Hampton Water. It has been named the best rose of 2018 by Wine Spectator. Hampton Water ranked at number 83 on Wine Spectator's Top 100 List. Bongiovi says- The wine is a blend of Grenache, Syrah, Cinsault and Mourvèdre grapes, with 25 percent aged in new French oak, which is unusual for rose, lending a fuller body and more structure than some pinks. A great companion for any occasion.