Destinations For Wine Lovers To Visit In 2019

22/01/2019 Wanderlust? Wine Lover? Or Both? Quench Your Thirst By Visiting These Jaw-Dropping Wine Stops.
Wine is a great way to unwind after a bustling day. Looking at the bottle of wine and wondering about its origin, where it is made, picturing the stunning vineyards, magnificent scenery, sun dipping below the rolling hills, and delicious food. Now, imagine all of this (and much more!) to see in person. Isn't it thrilling?
If you are thinking about where to go next to sip your favorite drink, here is a list of top wine destinations to visit and fill your camera roll with beautiful shots and landscape close-ups. Add any of these wine-soaked vacations to your 2019 bucket list.
1) Australia
Yarra Valley: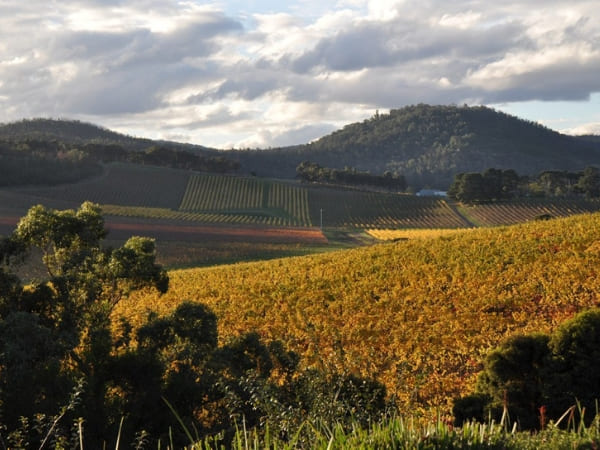 Image source: www.flickr.com
An hour drives away from the heart of Melbourne, a hotspot destination in Australia, The Yarra Valley is a home to more than 80 wineries. Picturesque wineries, lush green wine estates, family-owned cellar doors, Australian art all together gives an experience of its own. A perfect place to reward your senses with a combination of fine wines and delicious food. Due to region's cool climate the Yarra is famous for producing the sparkling Chardonnay, intensely flavored Sauvignon Blanc, Shiraz, and aromatic Pinot Noir.
Tamar Valley: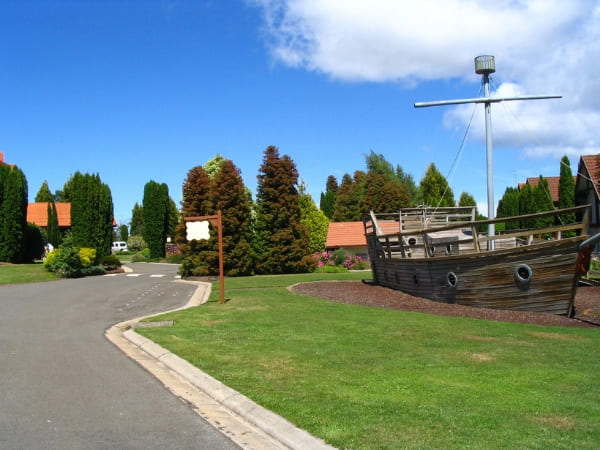 Image source: www.flickr.com
Over the years, Tasmania has emerged as a producer of exceptional wines with Tamar Valley as a leading wine region on the island. This region is perfect for a drive-through with more than 30 wineries within driving distance. Cool climate with long, sunny days, unique flora and fauna, immaculate landscapes, Tasmania has the ideal condition for growing and developing top-notch sparkling wines. Cellar door tastings are a big thing in the Tamar Valley. The main varieties of grapes grown are Pinot Noir and Chardonnay.
2) France
Champagne: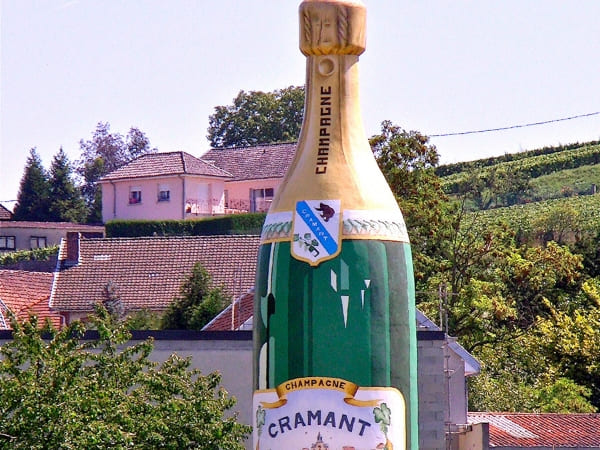 Image source: www.flickr.com
This place is so famous that it has a wine named after it. Pinot Noir, Pinot Meunier, Chardonnay are the primary grapes used to make Champagne. This prestigious sparkling wine is made from a particular technique which involves a second fermentation process. A "worth it" journey, why? Because Champagne is home to some exceptionally breathtaking countryside, medieval chateaux, superb vineyards, and scenic routes. Caviar's best friend, Champagne, demands high prices that make it somewhat exclusive and special. Endless tiny bubbles make it stand out from the less exciting wines. A famous quote by Winston Churchill-
"Remember gentlemen, it's not just France we are fighting for, it's Champagne"
Bordeaux: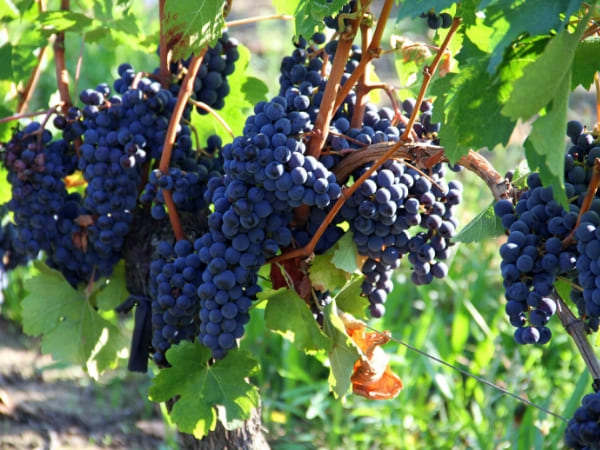 Image source: www.flickr.com
Bordeaux-one of the fundamental pillars of French viticulture is a must-visit destination for wine lovers. It is the largest wine growing region in France and is considered to be the world's wine capital. The city of Bordeaux is officially a world heritage site filled with beautifully preserved classical architecture. Even if you are not a wine connoisseur Bordeaux is surely a region you want to explore with your car. Most Bordeaux wines are a blend of Merlot and Cabernet.
3) Italy
Tuscany: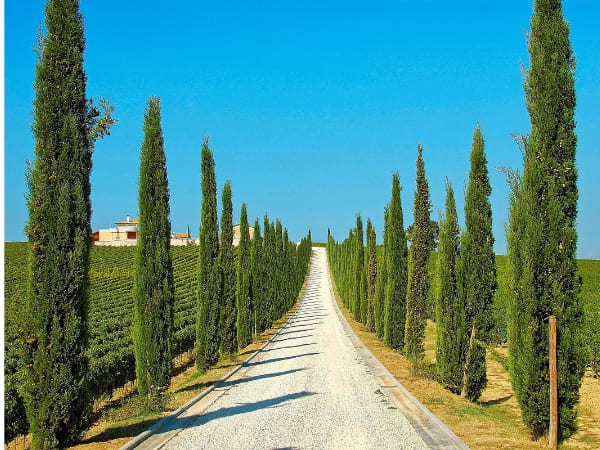 Image source: www.flickr.com
Tuscany is the most noted of all Italian wine regions. With its romantic landscape, grassy rolling hills, scenic vineyards, hilltop villages, it is a wine lover's paradise. It is a land of great reds, above all, the most popular Chianti, which is imported all over the world by many companies. Chianti is made with at least 80% Sangiovese grapes which flourish in Tuscany. With over 70 DOCG wines in Italy, 11 are produced in Tuscany. DOCG stands for Denomination of Controlled and Guaranteed Origin. It is put in place to protect wine consumers. It is the highest recognition that can be awarded to a wine. Barolo, Brunello di Montalcino, and Barbaresco are the "Three Big B's" of Italian wine.
Sicily:
Image source: www.flickr.com
Sicily, the largest island in the Mediterranean Sea, is one of Italy's top wine travel destinations. It is also a primary hub of the Mediterranean viticulture. The gorgeous island of Sicily continues to lure travelers with its dazzling diversity. It makes fantastic wines from native to international grapes. Pair them with impressive local cuisine and you understand why this is a wine-lover's paradise.
4) Greece:
Santorini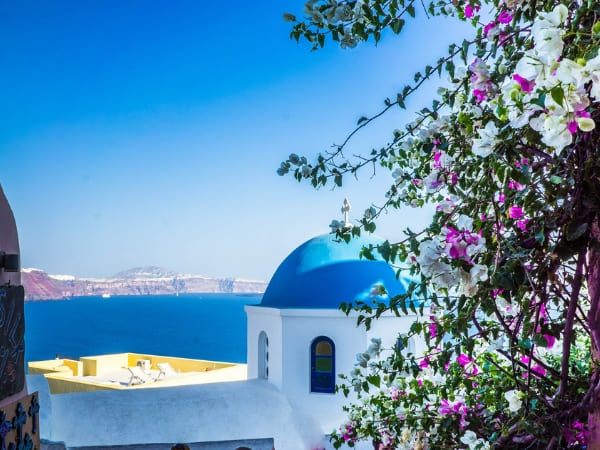 Image source: www.pixabay.com
If you are a wine lover and want to visit Greece, but not sure of where to go? Why not kill two birds with one stone, Consider slipping Santorini into your next wine destination list. It is situated in the southern Cyclades islands of Greece. With its distinctive volcanic soil, dry summers, rare rainfalls, and long winemaking tradition, Santorini will please your senses. Numerous wineries have opened to match perfectly the holiday vibe of the island. Some of the region's local white varieties include Assyrtiko, Athiri, and Aidani.
Nemea: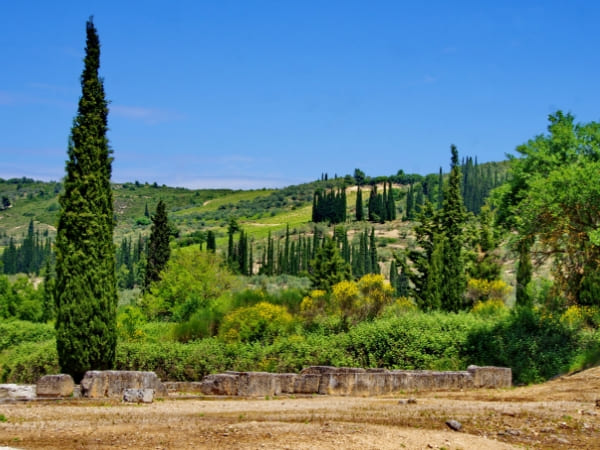 Image source: www.flickr.com
An hour drive from Athens you will find yourself in the middle of a beautiful land of soft hills with endless vineyards and a wide range of activities like hiking, archery, and mountain climbing. The mountains and valleys surrounding Nemea have been producing wine for centuries mostly from the native Agiorgitiko grape. It can be a perfect day trip to enjoy the view with a glass of wine and escape the restless days in the city.
5) Portugal
Douro Valley: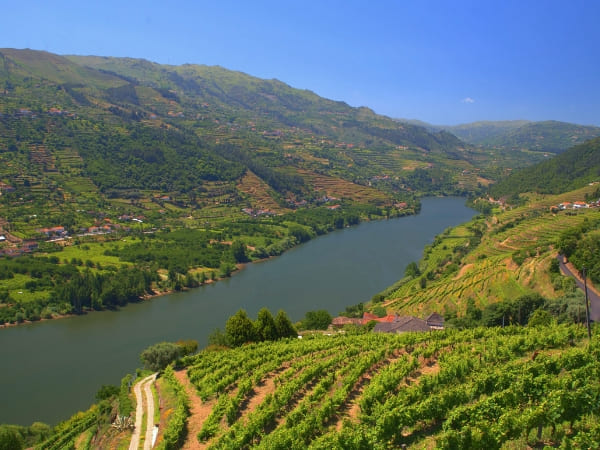 Image source: www.flickr.com
The Douro Valley is a UNESCO world heritage site and the oldest demarcated wine region in the world. Its stunning rolling hills, amphitheater-like vineyards, and amazing landscapes are mesmerizing throughout the year but during the harvest season, it is almost like an enchanted valley. Workers here are known for their warm reception and friendliness and have strong affinity to do things the traditional way i.e. stomping grapes by foot. During this season the aroma of the grapes spreads through the valley. The Douro is the home to the main representative of Portuguese wines The Port Wine.
Alentejo: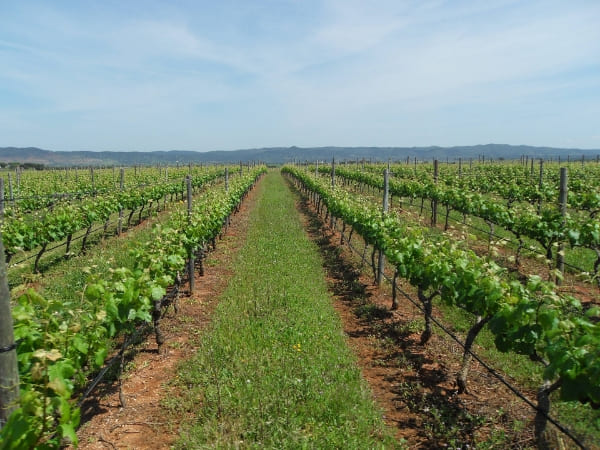 Image source: www.pixabay.com
The wines of this region have a strong, powerful character and are among the best in Portugal. The region occupies one-third of Portugal, which is huge! You can find traditional wines, cheeses, hams and sausages made here during your trip.
Get your wines in front of Sommeliers, Wine Directors and On-Premise Buyers of USA. Here's How To Enter your wines.