Emerging wine regions around the world due to climate change

25/11/2021 Here are six of the most prominent wine regions across the world that are flourishing thanks to climate change
The Mediterranean regions have been the home to prime viticulture for years. However, climate change is here and real. This is affecting how grapes will be grown, cultivated, and consumed across the world. How far-reaching is the impact of climate change? It has led to the emergence of new wine regions across the world. Here are six of the most prominent wine regions across the world:
China

Vineyards in China, Source: Pexels
China has come forward to prove essential to the future of wine, especially from emerging markets. The Chinese wine industry has largely focused on the coastal region for years but an inward move can be seen by the major domestic producers. Wine consumption in China was always faster than anywhere else. The rising regional temperatures have made viticulture in China possible. The development of technology has also helped leverage this growth. China is now the second-largest grape grower and seventh-largest wine producer worldwide. The major wine-producing regions in China include Beijing, Yantai, Zhangjiakou in Hebei, Yibin in Sichuan, Tonghua in Jilin, and Taiyuan in Shanxi. The Ningxia region is renowned for its Cabernet Sauvignon and Bordeaux blends. Yantai-Penglai has over 140 wineries and produces over 40% of China's wines. These wines have now begun to appear in top restaurants across the world. Regions around China's border in the north are also becoming popular for their wines. Changyu Pioneer Wine, China Great Wall Wine Co., Ltd., and Dynasty Wine Ltd. are some of the renowned domestic producers in China.
England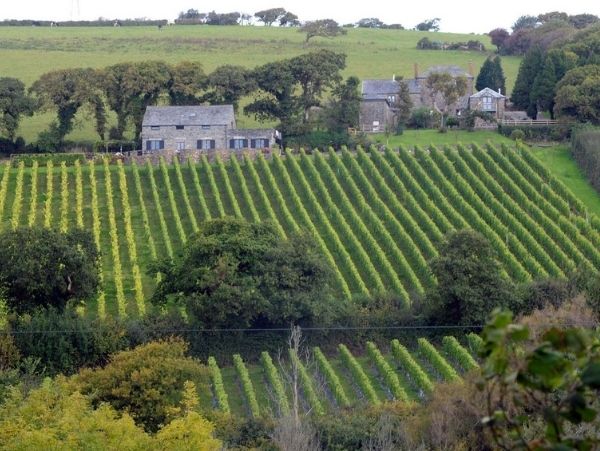 Vineyards in England, Source: Culturetrip
One of the biggest topographical impacts in the winemaking world has been experienced by England. England has emerged as a big player in sparkling and still wine categories. Hundreds of wineries have popped up in southern Britain that produces heatwaves sparkling wines. The Sussex South Downs region has received increasingly warming weather conditions which have made its weather similar to that in the Champagne region. Its chalky clay soil has provided an impetus to great sparkling wine. The temperature in England will warm by an average of 2 degrees Celsius, and there will be 5 percent more annual rainfall soon. This might soon result in Tempranillo vineyards in central London and a robust Pinot Grigio wine region in the Scottish Borders. Nyetimber and Chapel Down have produced great wine since the 1990s which are now joined by Hattingley Valley, Gusbourne, Somerby, Camel Valley, Lyme, Three Choirs Vineyards, and more.
​Scandinavia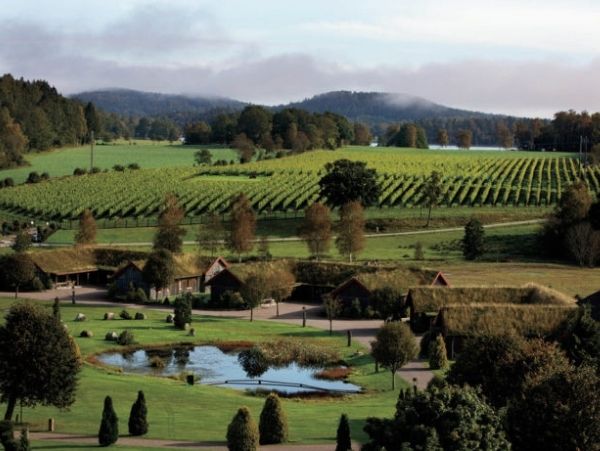 Scandinavian Vineyards, Source: Swedish Wine Credit
Denmark, Norway, and Sweden have become important export markets for fine wines in recent times. Scandinavian winters are getting warmer which are lengthening the growing seasons, allowing for more experimentation with viticulture. Humidity-resistant cold-hardy hybrid grapes like Solaris and Rondo have been the most popular plantings, followed closely by Rieslings in Norway. Regions like Skane in Sweden are now mini-wine hot spots. Scandinavia is catching up with England in leaps and bounds. The world's most northern commercial vineyard is located in Lerkekåsa in Telemark, Norway.
Tasmania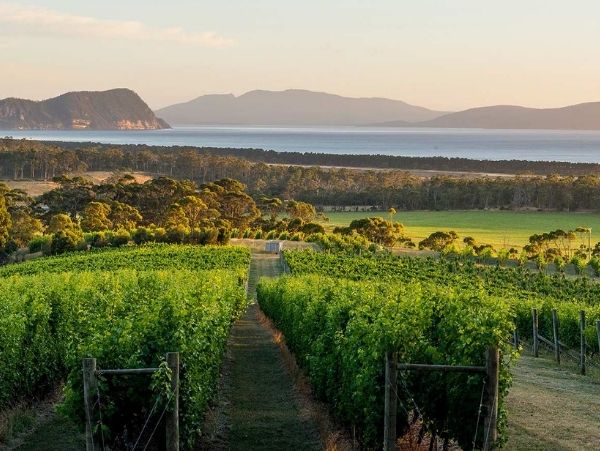 Vineyards in Tasmania, Source: Wine Australia
Mainland Australia is currently attracting wine enthusiasts across the world. The temperatures in Australia are warming increasingly with the potential for severe heatwaves and drought. The onus of putting Australian wines on the map has then rested on the mighty shoulders of tiny Tasmania. Climate change has improved the growing conditions in Tasmania which has proved suitable for growing varieties like Riesling and Sauvignon Blanc. The Barossa Valley has long been the only popular place for their wines in Australia and Tasmania is challenging this very belief. Tasmania is producing vastly different and interesting drinks from dry rieslings to Sauvignon Blancs. Wines with riesling, chardonnay, sauvignon blanc, cabernet sauvignon, pinot Gris, and Gewurztraminer are some of the popular variants of wines in Tasmania.
Northern United States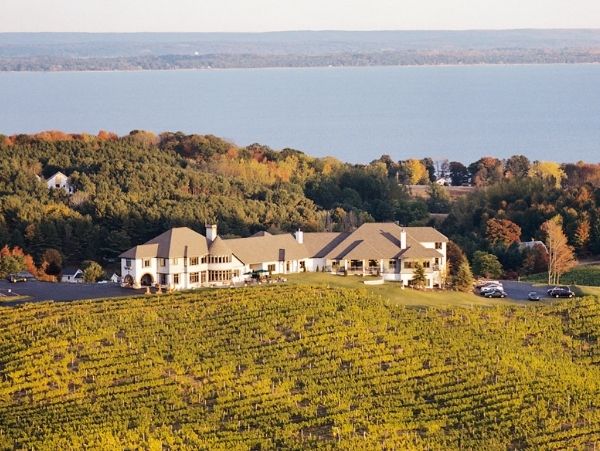 Northern United States' Vineyards, Source: Meredith Corp
Increasingly warming temperatures across the United States is a motivation enough for winemakers to look northward towards Michigan, Wyoming, and Montana. The wine industries across these spaces are on a small scale but their cooler climates make them a favorable space to grow grapes when it is too warm or arid in the Napa Valley. The high hopes of this region are set on Michigan's immense potential to outshine. The number of wineries in Michigan has skyrocketed from 16 to 130 in just the past decade. As the climate warms, wine production is scaling up.
Belgium
Belgian Vineyards, Source: Belgian Wine
Rising temperatures of Europe's northern climbs have boosted the minuscule trade in Belgium. The production of wine in Belgium has quadrupled in recent times. Vineyards are now taking up more space in the country. Twelve years ago, vines covered just 72 hectares (0.28 square miles) of Belgium, a country better known for its beers, data from Belgium's economy ministry show. Last year, that area had expanded almost five-fold to cover 343 hectares - still miniscule compared to neighboring France, but a start. While the weather seems too erratic for wines, Belgian Wines continue to prosper. Hageland wine, Hesbaye wine, Heuvelland wine, and wines from the Sambre-Meuse Valley are the most popular wines from Belgium. Flemish sparkling wine and Crémant de Wallonie are two sparkling wines from the region.
Prithvi Nagpal, Editor & Sommelier