Fruit Wines Gaining Popularity In The Beverage Sector

07/09/2022 Fruit wines are gradually becoming a legitimate alcoholic beverage in the beverage industry. Here's why fruit wines are becoming increasingly popular.
As consumers become more health-conscious, the fruit wine sector has had an opportunity to capitalize on this trend and expand its market niche in the larger grape wine market. As a result, the fruit wine industry proliferates, with numerous fruit wineries producing a wide range of unique fruit-based wines. Wine lovers purchase wine based on well-known brands, flavors, uniqueness, and health advantages. They are increasingly buying "local" and "pure" products and promoting their local vineyard and fruit sector. In addition, winemakers are utilizing their ability to produce high-quality fruit wines at moderate rates, hence expanding fruit wine sales volumes and awareness.
The global fruit wine market is currently on a positive and growth trajectory. With global businesses moving in from Australia, the United States, India, France, and Italy, among others, the fruit wine market is sure to stay and expand at a quick pace in the following years.
Fruit wines are made from extracted fruit juice and naturally fermented with yeast. They are becoming more popular due to their pleasant flavors and aromas. The natural fermentation of fruits results in the development of alcohol in fruit wines. The fundamental difference between grape wines and fruit wines is the chaptalization process. It is carried out in fruit wines with specialized enzymes, which improves the aromatic quality. These wines have attracted customers because of their health benefits, style and brand appeal, royal aroma, capacity to pair with any cuisine, and refreshing flavors. However, acid stability and sugar quantity modifications are challenging operations for fruit wine producers. Furthermore, tests like pH testing, fermentation, and the creation of high-quality fruits require extra attention from growers. However, the adoption of technologically advanced instruments aids fruit wine producers in producing high-quality wines.
Fruit wines complement the "drink local" movement well. These offerings enable producers to produce locally from their orchards, resulting in practically organic wines and a particular staple of their region. People currently like the "organic" and "homegrown" aspects of these wines, which establishes a stronger connection with consumers and keeps them returning for more. The majority of these wineries utilize local and fresh produce.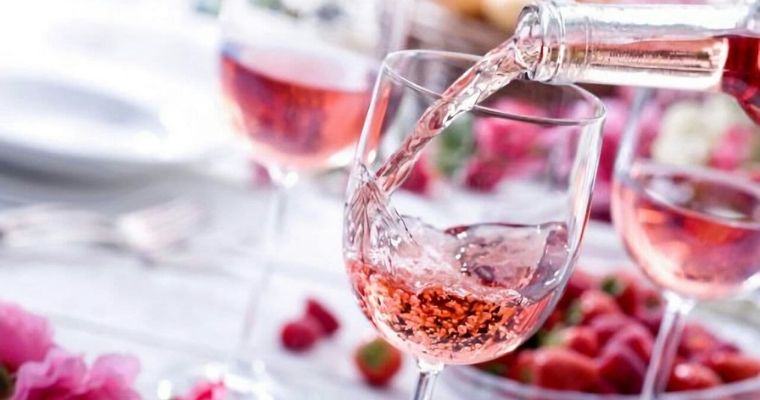 Unsplash Fruit Wine; Image Source - Unsplash
Because of the seasonal nature of the many fruits available, different fruit wines pair well with distinct seasons. For example, summer fruits like strawberry and raspberry offer a delightful fruit wine choice in the warmer months, before transitioning to damson and sloe wine in the autumn, or even festive cranberry wines for the Christmas season. South Florida's environment is ideal for growing exotic fruits such as guava, lychees, and mangoes all year, making it suitable for exotic fruit wines. However, making a good fruit wine is difficult because acidity and sugar must be added to the fruits in an exact proportion to produce excellent, palatable wine. Fruit wines can be sweet for those who enjoy dessert wines, but they can also be dry or off-dry, making them ideal for table wine or sparkling wine. The range of flavors is unlimited, with greater variety in the fruits, and there is something to thrill even the most refined palates.
When you drink a fruit wine, you enjoy the best fruit that a particular area or region offers, ranging from citrus fruits to tropical kinds to berries. Cherry wines are famous in Michigan, the United States, and winemakers in this region manufacture various cherry wines. Tepache, or pineapple wine, is a popular drink in Mexico. Tepache is produced from pineapple rind and peel and is typically sweetened with sugar and spiced with cinnamon. Fruzzanté, a sparkling alcoholic beverage manufactured in Maharashtra, India, is the world's first and only cider-style alcoholic beverage derived from chikoo (sapodilla) extracts. Plum wine is widely consumed in East Asia, particularly China, Korea, and Taiwan. It is exceptionally sweet and silky and occasionally blended with oolong tea to make a unique cocktail.
Fruzzanté, sparkling alcoholic beverage; Image Source - @getfruzzante on Instagram
Several fruit wine brands are making huge success in the beverage industry. Fruit wines are becoming increasingly popular in the United Kingdom. Lyme Bay is a small committed West Country company that produces award-winning English still and sparkling wines, spirits, fruit wines, ciders, meads, and liqueurs. They make various fruit wines, including Cherry, Strawberry, Blackberry, Elderflower, Apricot, Gooseberry, Peach, and others, ranging in alcohol content from 11% to 14%.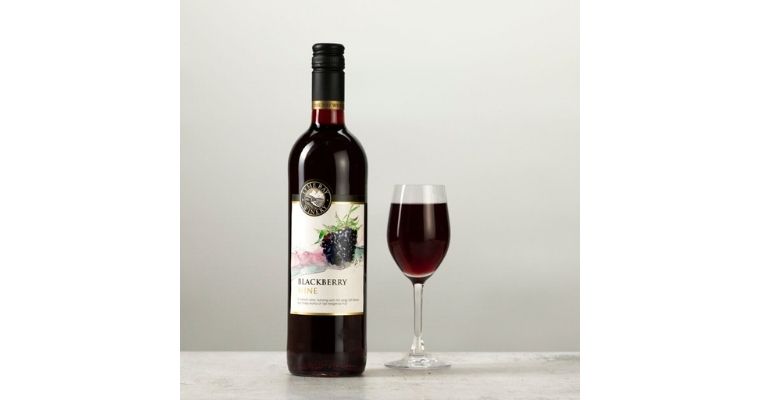 Blackberry Wine by Lyme Bay Winery; Image Source - Lyme Bay Winery
As the tart-cherry capital of the United States, Michigan naturally leads cherry wine production. Chateau Fontaine is a family-run winery that opened its tasting room doors in 2000 in the heart of the Leelanau Peninsula. The winery specializes in producing world-class, fruit-forward wines. Chateau Fontaine offers a semi-sweet wine created from three different types of northern Michigan cherry.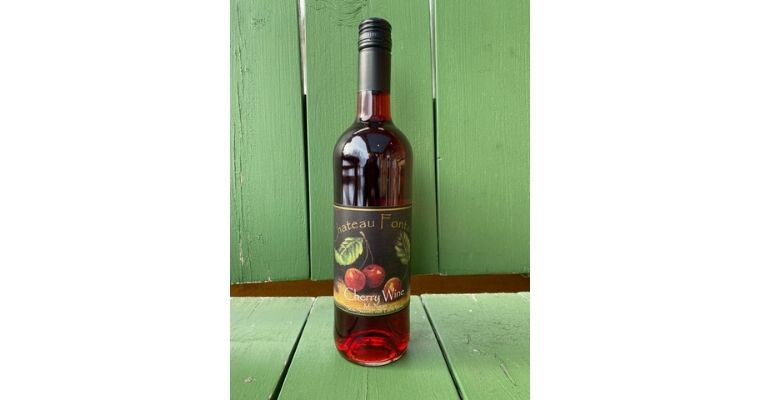 Chateau Fontaine's Cherry Wine; Image Source - Chateau Fontaine
Bishop's Orchards Winery has a large selection of fruit wines and hard ciders, as well as famous statewide Connecticut Farm Wines. Bishop's outstanding reputation, natural tastes, and juices of yearly farm-grown fruits such as apples, peaches, pears, strawberries, raspberries, blueberries, and blackberries have ripened into a wide variety of award-winning fruit wines and hard ciders. Bishop's Orchards Winery delivers distinctive, tasty wines that appeal to a wide range of palates and have an eye-catching visual presentation from the bottle to the glass.
[[relatedPurchasesItems-41]]
The fruit wine sector is exploding right now, with numerous fruit wineries producing a wide range of unusual fruit-based wines. Things have changed dramatically in the current global context, with people going out of their way to purchase fruit wines. As a result, the product's quality has skyrocketed, as has the company's reputation. Today, all it requires is a small amount of education for the average customer about fruit wines.
How about buying and drinking some fruit wine today?
Article By Aakriti Rawat, Beverage Trade Network
Header Image Source - Unsplash, Fruit Wines