Getting Your Wine Into Major Restaurant Chains

03/01/2020 Brian Philips, Director of Wine Strategy at Darden, is in charge of wine programs at eight different national chains. He tells us how it works.
"How people drink in New York is very different to how people drink in Miami. You don't want every restaurant to have the same wine program"
For a winemaker, getting listed in a national chain can be a huge moment - but it's not always obvious how to do it. Big companies tend to move slower than smaller entities, and getting in touch with the right person can be a trial. In a busy world, that's something that winemakers might put off indefinitely.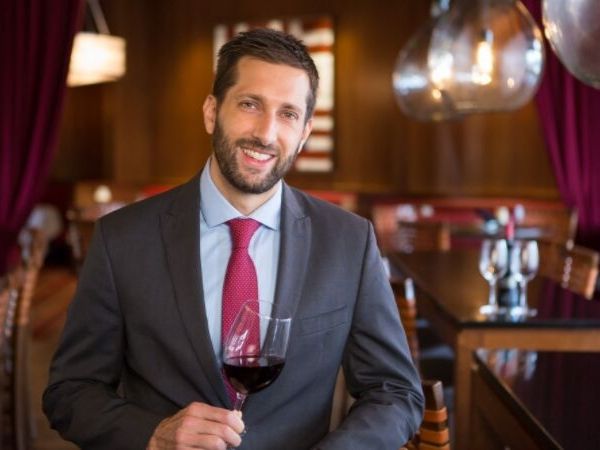 One man who understands exactly how it works is Brian Philips, director of wine strategy at Darden, which has eight restaurant brands in its portfolio: Olive Garden, LongHorn Steakhouse, Cheddar's Scratch Kitchen, Yard House , The Capital Grille, Seasons 52, Bahama Breeze and Eddie V's. Phillips, who has been in his job for three years, focuses on the higher-end brands like The Capital Grille and Eddie V's, which have a greater wine focus.
It's a job that involves plenty of coordination and supporting of restaurant staff, he says. "At the end of the day, there's an ocean of great wine out there in the world. I'm really just trying to build culture around it and to build passion, interest and hoping that the managers or the service team members will take advantage of the tools we have in place for them."
What sort of wines do you look for?
"You want to deliver wines that people know and have confidence in, wines that have an established history and a well known story. People nowadays more and more want to know the story behind the wine. They want to know why they should choose that particular wine.
"We still go out and find discoveries, things that maybe aren't what people would always expect. And we do encourage some experimentation and some different wines. It all comes down to our partners, our supplier partners that directly import these wines, that are looking out for us and can find some exclusive stuff and want to partner with us and we'll give them the request, and they'll go out and try to knock it out of the park for us on our behalf."
---
How do you build your wine lists?
"We have an individual sommelier wine director in each restaurant for Capital Grille and for Eddie V's Prime Seafood. We do 100 per cent core menu programming, where we print the menus ourselves, for a brand like Seasons 52 and maybe a few other concepts.
"The Capital Grille and Eddie V's have much larger, more expansive wine lists. The average wine list selection at a Capital Grille is getting up into the 500 range: my selections are probably only about 160 to 170 wines on the menu, and it's up to that wine director in the restaurant to ensure that they're developing their own unique style on the wine list that matches their market, how people are drinking.
"How people drink in New York is very different to how people drink in Miami or in southern California. You don't want every restaurant to have the same wine program.
"We work with a lot of direct from wineries, wineries that will directly reach out to us, down to the bigger suppliers, that have a lot of different wineries throughout the world."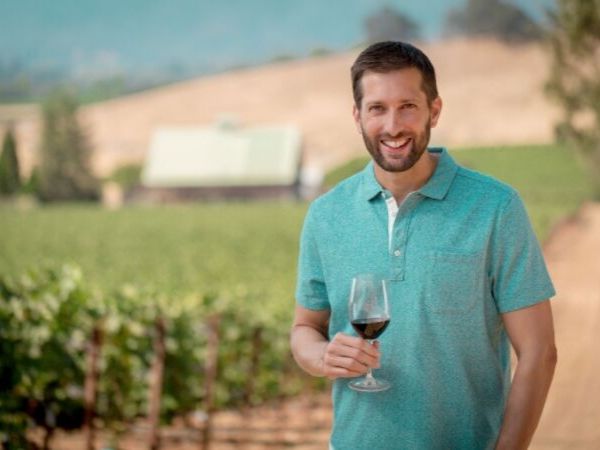 So a winemaker might be better off approaching the sommelier at their local Capital Grille?
"If it's something that's going to be the same wine you see in California and New York, that's definitely going to the national program - but what you might see in southern California is a little bit more Santa Barbara in the mix. In New York, they're selling a little bit more Old World.
"We have a restaurant in Seattle, for instance, where my core by-the-glass offering isn't Pacific northwest enough for that market, and you want to represent what's locally happening there. People want to support their own wineries in their own wine culture.
"I ensure that we have a balanced list that makes sense and has a lot of the key producers from the key regions at varying price points, so that people have options to shop."
Are your customers looking for wine with a story? How knowledgeable are they?
Let's take Chardonnay for example, probably one of the most iconic varietals around the world. I've recently tasted a wine that you'd think is a classic oaked California style of Chardonnay - that was how it tasted when I tried it three years ago. But three years later, it's in a blind tasting and I'm tasting it and it's like, that can't be the same producer and sure enough it is. It's a producer that just dialed back the Oak, is making more balanced, structured wines. What they're trying to do is represent the place that they come from.
And I think that just the average wine consumer is much more savvy than they used to be. We have some really savvy guests come in that know their stuff. They take their vacations onto wine country. Wine tourism is booming here. They want to know what the story is, does it represent where it comes from?
---
How much are people prepared to pay for wine?
"People are buying up. So consumption is flat: people are consuming I think less alcohol per person, but they are drinking better. And I'm talking different price point restaurants, not just like say the Capital Grille, which is a more fine dining.
"One of the things we've done to match that is people want to experiment, they want to try more, but if they're drinking less, they don't want to commit to a full bottle. Why have a glass ceiling on a by the glass list? So we started pouring wines on the Corvin system, up to $75 a glass."
---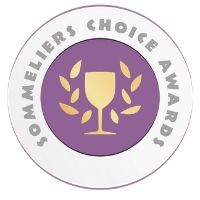 Sommeliers Choice Awards gathers the top wine restaurant buyers, Master Sommeliers, wine directors who have a direct influence on the US on-premise market.
Put your wines in front of them and get rated by Food Parability, Typicity, Value, Quality, and Package.
If you're looking to get in front of the top sommeliers and on-premise wine buyers of the USA, now is the best time to enter your wines. Save up to $50 per wine.
Deadline For Submission Is Approaching Fast.
Leading wine brands from around the world now have an opportunity to grow their business and gain the attention of wine buyers, wine directors and influencers within the U.S. on-premise industry. Time to submit your wines in the 2020 Sommeliers Choice Awards.