How Instagram Can Help You Sell More Wine In Restaurants

05/02/2020 Restaurants are installing brand-new lighting, hiring interior designers to create a more "Instagrammable" dining room.
Over the past two years, Instagram has become an important way for restaurants and wine bars to market themselves to the broader public. In some cases, restaurants are installing brand-new lighting, hiring interior designers to create a more "Instagrammable" dining room, and even adding new menu items that are more photogenic, all in the hopes that smartphone-savvy restaurant patrons will upload photos to the popular social network and let all their friends know about the restaurant.
And now wine suppliers are also experimenting with Instagram, using it as a clever, low-cost way to support their on-premise customers. Of course, this takes a slight mindset change on the part of wineries and winemakers – instead of uploading beautiful photos of their own chateau or estate (as they are probably doing now on Instagram), they now need to focus on clever ways to highlight all of their beautiful restaurants where customers are enjoying their wines. Instead of posting beautifully composed shots of solo bottles in private, they now need to be posting photos of groups of diners opening up their bottles in public.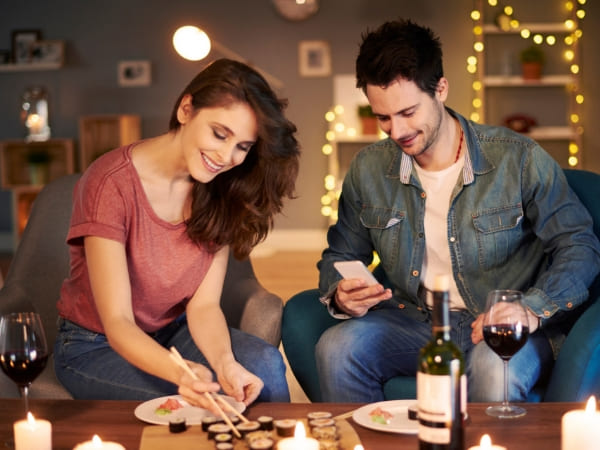 Instagram and the private dining room
With that in mind, one way to support on-premise restaurant customers is by using Instagram to help them market their private dining room experiences. Throughout the year, restaurants rely on these private dining rooms for a valuable source of profitability, whether it is corporate dinners, family get-togethers, group meetings, or wedding banquets. So what better way to help out these customers than by highlighting private dining room experiences featuring your wines?
For example, say that your winery is scheduled to host a private wine dinner. You could help to advertise the upcoming event on Instagram, posting a beautiful image of your wines arranged in the private dining room, and using the caption to the photo to direct users to that restaurant's profile on Instagram. In many ways, you can think of yourself in the role of a social media influencer, helping to tell the story of a particular brand that you are supporting.
Instagram and word-of-mouth buzz
According to many surveys, one of the primary factors in deciding whether or not a person goes to a restaurant is word-of-mouth buzz from social media. While factors like restaurant critic reviews and Yelp ratings matter, obviously, the ability to generate word-of-mouth buzz is very powerful. If you see photos of all of your friends going to the same restaurant and having a great time there, wouldn't you want to go also?
So you can immediately see that, if your wine brand can play its part in generating this social media buzz, it can be very valuable to the restaurant customer. Moreover, you don't have to worry about "getting credit" for your marketing support because you can simply tag the restaurant in your image and include a hashtag that is relevant to that restaurant. In short, people are going to know if you are helping out and directing customers their way.
Instagram and event partnerships
Another way that wineries and wine suppliers can support their on-premise customers is by helping to cross-promote event partnerships. For example, during the summertime, many wineries participate in food & wine festivals or music festivals. This is a great way to highlight restaurant partners. If food for an event s coming from an on-premise customer, why not highlight them in your Instagram feed? All it takes is a beautiful image of bottles of your wine next to their food, and it can be a very beautiful partnership indeed.
Instagram and the power of live video
And don't forget, even though Instagram is typically referred to as a photo-sharing social network, the video has become an increasingly important part of the platform in just the past 18 months. One feature that Instagram users have embraced is the live video feature that turns anyone into a real-time broadcaster. With that in mind, you could use Instagram as a way to post short video clips of a restaurant sommelier talking about food-wine pairings with your wines. This is really a win-win for both you and your on-premise restaurant customer.
Instagram and photo contest promotions
Every great contest needs a great idea… and a great prize. So why not make your wines available for a special Instagram promotion sponsored by a restaurant? A restaurant, for example, could hold a photo contest on Instagram, asking guests to post a photo of themselves at the restaurant with an accompanying hashtag. The best photo (or photos) would then win a wine from your winery (or any other prize that you might want to make available).
Instagram and social media influencers
In addition, if your winery or wine brand is already working with social media influencers, you might ask them to help promote some of your restaurant partners. For example, if you are already asking social media influencers to pose on Instagram with your wine bottles, why not take things a step further and see if they can also help to promote one of your restaurant partners? Covering the bar tab for a night will more than pay for itself if all the Instagram photos from that might help to bring in new customers.
Instagram and the power of the online referral
Finally, don't forget about simple little touches that you can take to support your on-premise customers. For example, say that one of your wines was recently added to the by-the-glass (BTG) program of a restaurant partner. Why not post a photo of that bottle of wine and include a caption along the lines of, "So proud that our new Pinot Noir is now available by the glass at [name of restaurant]." A picture, they say, is worth a thousand words. If you had simply added that as a news item in your weekly newsletter, it might not have gathered more than a few impressions. But if you are posting a beautiful image on Instagram, that simple news item might get thousands of views and hundreds of likes.
So don't underestimate the power of Instagram. It's a great way to highlight your own winery and your own wines, of course. But it's also a fantastic way for wine brands to support their on-premise customers.