How To Build a Wine Program That Creates A Loyal Clientele

23/05/2019 Learn a few steps that you can follow while building a wine list keeping your clientele in the mind.
There's more that goes into building a highly-acclaimed wine program than just ordering a lot of high-end wines from prestigious or iconic producers. You need to keep in mind the overall clientele of your establishment and build a wine program that will keep them coming back for more. With that in mind, here are a few steps that you can take to build a wine program that helps grow a scene.
Make sure that you offer a wine for everyone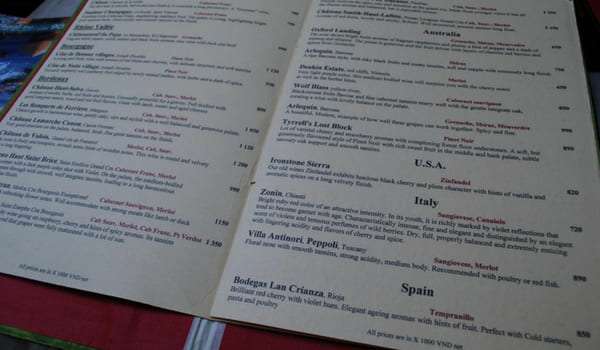 Diversity in wine selection is key. You want to include a diverse mix of regions, producers and varietals. And you also want to include wines that can be enjoyed for a variety of different reasons – such as a special Cabernet Sauvignon that can be poured for an important wedding anniversary or birthday celebration. And that speaks to the need to include a number of different price points as well. In short, diversity also includes a wide range of price points.
When creating a wine list, it's perfectly OK to include a few exotic varietals. But just make sure that your staff has been adequately trained on the finer points of these wines so that they can easily explain these wines to guests. You have a lot of different options here. For example, you might include a few bottles of wine from an iconic producer – but also include a bottle that's a little more off the beaten path from that same producer.
Create a wine list that's easy to read
Yes, there will always be a need for restaurants with 100-page or 200-page wine lists, but most restaurants get by with a much more carefully curated wine list that might max out at 100 bottles instead of 100 pages. How you present these wines matters. Just a generation ago, it was common to be handed a massive, oversized leather-bound wine list. That might have worked when the world's top wine regions were in Italy and France, but those days are long over. And with more millennial wine drinkers buying more wine than ever before, you need to take a slightly different approach when it comes to creating a wine list.
Keep in mind – you have a lot of different options in terms of presentation, so don't be afraid to push the envelope. For example, one restaurant in Texas presents its wines in a small book that's designed to look like a 5 x 7 photo album. Each page is so small that it may include no more than a dozen names – but that also makes it much more inviting for the patron to find exactly the bottle of wine he or she wants.
Encourage customers to "discover" new wines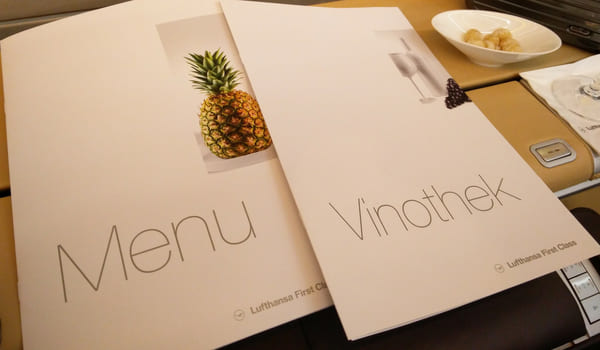 Discovery is a big term these days, especially with millennial wine drinkers. These young wine enthusiasts like to "discover" new varietals, new wine regions and new winemakers. So embrace this sense of discovery by making it easy for guests to find something new.
One tactic that has been successful in using the wine list to highlight how a certain grape varietal might be expressed differently across regions and producers. Thus, how might a Pinot Grigio from Italy compare to a Pinot Gris from France, and in turn, how would that Pinot Gris compare to a Pinot Gris from California? You can think of these wines as having a conversation with each other, and that can make it fun for customers to branch out of their safety zone and experiment with something new.
Ramp up your by the glass offerings
By the glass, wines are a great way to boost your overall margins, of course, but they can also be used to make your wine program really stand out in a crowd. For example, instead of cellaring small allocation wines, why not put them on the by the glass list? Customers will appreciate the ability to enjoy a special gem, all at an affordable price. Also, think about ways to use by the glass sales to clear out inventory. If a bottle of wine has languished in inventory for far too long, it could be time to add it to your by the glass offerings.
And, along with the same lines, you can use by the glass offerings to boost your Happy Hour scene. This might be a great way to boost sales of your wines during non-peak times. For example, during the summer, why not offer a few chilled rosé wines at special Happy Hour prices?
Become a champion of a grape variety or wine region
Finally, one successful strategy to help grow the scene at your restaurant or bar is becoming a champion of a particular grape variety or wine region. You have a lot of different options here. For example, you might want to celebrate a local wine region that doesn't happen to be Napa, Sonoma or the Willamette Valley. If you're based in Texas, for example, you could celebrate the up-and-coming wines of Texas Hill Country. Or, if you're based in New York, you could celebrate the ice wines of the Finger Lakes.
Or, if you choose, you could get even more granular than that. You might choose to celebrate organic and biodynamic wines or wines made by female winemakers. Or, you could go really off the board and choose to embrace a wine region from somewhere in the world that nobody has even heard of yet, such as the Loess Plateau in China.
Growing excitement and buzz around your wine program doesn't have to be difficult or expensive. Many times, your passion for wine will already shine through. What you will need to do, though, is communicate this passion for wine in a way that will really resonate with customers. Can you explain your passion for an exotic grape varietal in simple, everyday terms that everyone will understand? Can you create a wine list that makes it a fun adventure for customers to explore? If you can do so, then you can grow the scene at your next restaurant or bar.
Sommeliers Choice Awards gathers the top restaurant wine buyers, Master Sommeliers, and wine directors who have a direct influence on the US on-premise market. If you're looking to get in front of the top sommeliers and on-premise wine buyers of the USA, now is the best time to enter your wines. Wine brands from around the world now have an opportunity to grow their business and gain the attention of wine buyers, wine directors and influencers within the U.S. on-premise industry.
Time to submit your wines and get the super early bird savings. Learn more about the SCA Entry Process & Fee here.