More Than Wine: Sell Tea To Upsell

17/02/2022 How do I get more customers' attention to my restaurant?" is perhaps one of the most often requested queries by restaurateurs every year. Fortunately, we have a reasonably diverse assortment in our industry to attract customers consistently.
Some products have a significant impact on the choices of many diners. For example, do you think beverages like teas and coffees can be a way to attract more customers?
Yes, it is true!
Most people believe that sommeliers are all about wine; however, a well-trained sommelier is knowledgeable about all liquids,
including wine, coffee, beer, tea, spirits, and other fortified beverages.
A good sommelier has a sensitive palate and can accurately identify a drink based solely on their sense of taste or scent. This skill can only be learned by direct experience and hands-on practice.
[[relatedPurchasesItems-32]]
A sommelier's responsibilities include more than just developing the restaurant's wine list and wine program. Educate restaurant employees about wine; organize wine inventory. Work with the culinary team to find optimum food and wine pairings or speak directly with customers to provide recommendations, answer questions, and be knowledgeable about all other beverages available in the restaurant.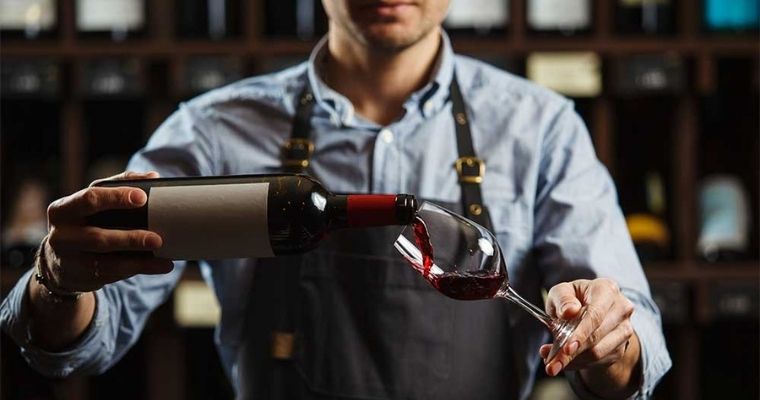 Restaurants have been asking their sommeliers to create tea pairings that mimic typical wine pairings for their dishes.
Tea is particularly well suited to this use since, like wine, it includes tannins and is grown in various regions, each with its terroir. Lighter green tea is comparable to white wine, oolong is close to high-quality rosé, and High-tannin black tea is similar to red wine.
Introducing food pairing for beverages like tea and coffee for diners is a solid tactic for managers to raise check averages and encourage consumers to try things they would not usually order or are unfamiliar with. Well-trained Sommeliers understand the pairings and present them to their customers in their unique style. In addition, customers will often spend extra if they believe that distinctive beverage pairings legitimately offer value to their meals.
Heard about a tea sommelier before? A tea sommelier, like a wine sommelier, is someone who has been trained in the details of recognizing, preparing, and pairing tea. They are usually well-versed in the health advantages of tea, how to cook with it, and blending procedures. They evaluate the tea's flavor, texture, aroma, and "weight" using many exact phrases that wine experts use.
Tea sommeliers are also educated to assist consumers in selecting a taste they would enjoy, even if the customer is unfamiliar with tea.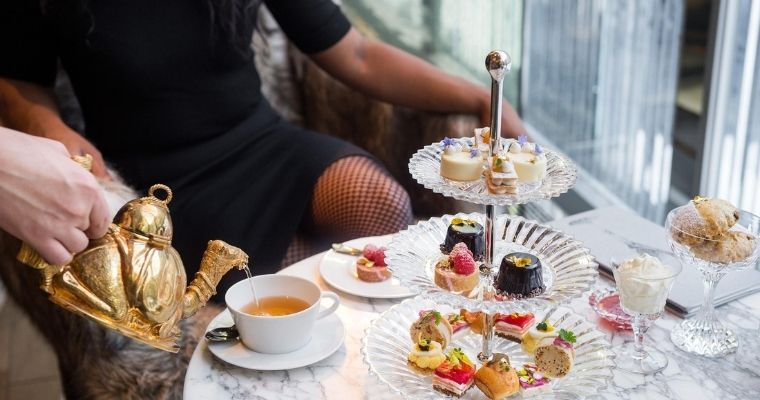 Image Source: Afternoon Tea at the Baccarat Hotel, New York City
"It has such a warm and fuzzy feeling for so many people," says Gabrielle Jammal, in her interview with Fortune. She is a certified tea sommelier. "Everyone in the world drinks tea—men, women, children, people of different ages and walks of life. It gets me so excited.
She comes from a long line of tea drinkers, raised in New Jersey by parents with British and Middle Eastern heritage. While growing up, she said no afternoon was complete without a regular cup of tea.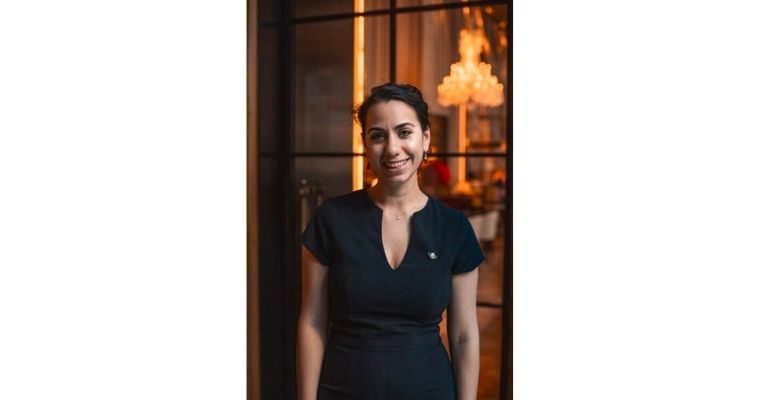 Image Source: Gabrielle Jammal
She runs the afternoon tea program at the Baccarat Hotel in New York City. Jammal said she wants to change the world, one cup of tea at a time. So while exquisite beverages and savory cakes are on the menu, her goal is to inspire her guests to learn more about tea.
A good cup of tea or coffee is vital for providing customers with a comprehensive evening experience. A day feels incomplete without them. Customers will, however, return to the restaurant where they can find these high-quality beverages.
Let's discuss some ideas that can help sommeliers attract customers for a cup of tea or coffee after a meal.
Serving a well-prepared, good quality product - For both tea and coffee, it is critical to have an excellent effect (artisan-roasted coffee and teas made from high-quality leaves) as well as a reliable source that always sells you the best. Furthermore, having a barista and a sommelier who can build an incredible selection for the restaurant based on its aesthetic, anticipated clientele, and food is perfect. By doing so, you will have made a product that distinguishes itself from the competitors and will work as a powerful magnet to attract clients.

Staying up to date with the latest food and beverage trends and customer demands - Take into account customer preferences by keeping track of their actual consumption patterns. Make your tea choices stand out by delivering something unique. However, the more artisanal they are, the better. Educate your customers on the growing trend of consuming red tea with sweet desserts, black tea with heavier and spicier foods, green tea with fish, white tea with salads, and lighter desserts. Follow the trend of serving drinks to guests in vintage or unique teapots. Customers nowadays are also attentive about how you serve them.

Offering a pleasant experience to your customers - Customers seek locations where they can unwind, converse, and socialize while enjoying beverages with delectable flavors, textures, and aromas. Make sure to provide your customers with an amicable atmosphere.
Happy customers, happy you!
Article by Aakriti Rawat, Beverage Trade Network
Get your wines in front of Sommeliers, Wine Directors and On-Premise Buyers of USA. Here's How To Enter your wines.