Most Expensive Wines Around The World

Usher in the ultra high-end wines of the world which are truly Royal.
Here are some of the most expensive wine bottles in the market. Prices sourced from WineSearcher database.
Vinedo Chadwick, Maipo Valley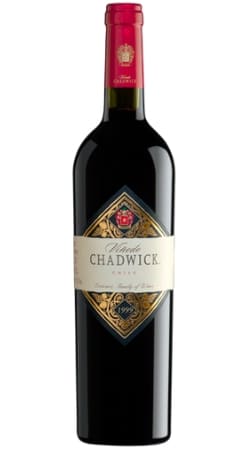 Vinedo Chadwick is situated in Puente Alto at the foot of the Andes Mountains on the north bank of the Maipo River. The grapes for Vinedo Chadwick are hand sorted and then fermented into small, stainless steels tanks with a higher proportion of skins and three pump-overs depending on the degree of extraction required. The wine is racked into new French barrels and is aged for 22 months. The wine undergoes malolactic fermentation in the barrels which helps integration with the oak.
Average price: $267
Destiny Bay "Magna Praemia", Waiheke Island, New Zealand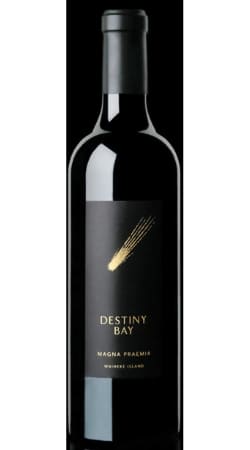 This blend is dominated by deep press fractions of Cabernet Sauvignon. Optimum balance and character are achieved through the addition of free-run and press fractions of Merlot, Cabernet Franc, Malbec, and Petit Verdot. Fine, dense tannins give this wine great structure and long-term aging potential. Taste delivers the rich and generous berry qualities indicated by the aromatics and has fresh acidity supporting the fore/mid-palates while the oak is subtle and restrained in the shadow of the overall concentration. It has a long finish with licorice and tobacco leaf notes. The name Magna Praemia is Latin for "great rewards."
Average price: $310
Catena Zapata Estiba Reservada, Agrelo, Argentina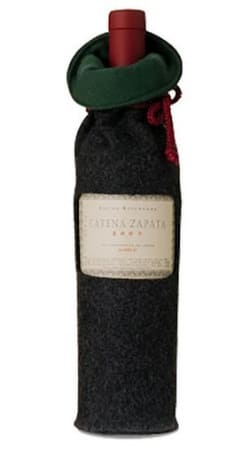 This Bordeaux blend used to be virtually unknown outside South America, but importers have broadened its appeal to the rest of the world. This bottle fairly indicates how far the idea of super-premium Argentinean wines has advanced. It has a deep violet color with red ruby hues. Intense nose with cassis and sweet spice. Finishes long and elegant with round, silky tannins.
Average price: $694
Masseto Toscana IGT, Tuscany, Italy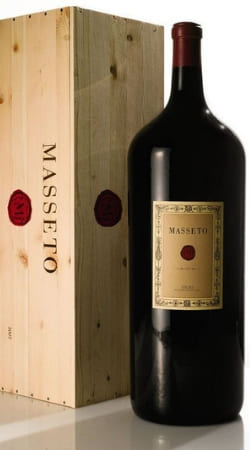 This expensive Italian wine is one of the most famous Super Tuscan wines made entirely from Merlot. It is made from a blend of small individual plots of Merlot on the Masseto vineyard, a 7-hectare terroir on the coast of Tuscany. The wine is known for its aromatic complexity and delicate structure. Masseto's grapes undergo a double selection, before and after destemming. After fermentation, the wine is aged in French oak barrels for about a year. After blending the wine is aged for another year determining its excellent aging potential.
Average price: $744
Seppeltsfield Para Vintage Tawny Port, Barossa Valley, Australia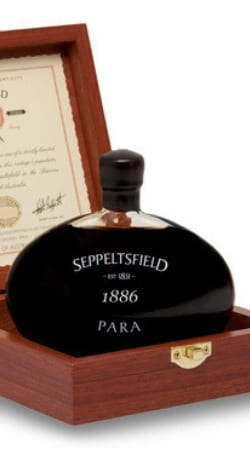 The wine is composed of red grape varietals, mostly Shiraz and Grenache. After the open tank fermentation, the wine is fortified with Brandy Spirit and taken to old oak barrels to rest within the renowned Centennial Cellar. On the nose, this elegant Tawny Port features rich chocolate aroma, followed by spicy and balanced acid on the palate.
Average price: $4,924
Screaming Eagle Sauvignon Blanc, Oakville, USA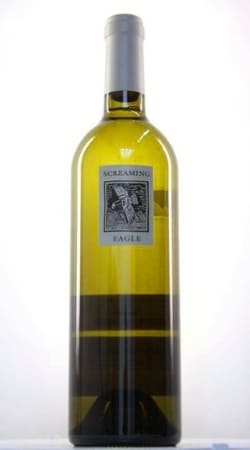 Screaming Eagle Sauvignon Blanc is the most expensive Sauvignon Blanc. It hails from Oakville an area situated between Rutherford and Yountville. It is produced in a limited quantity each year and sold privately 'in-house' and to a few loyal fans of Screaming Eagle. It is high toned with a touch of new oak and wonderful intensity. Definitely hits the exotic aromas derived from wood.
Average price: $5,987
Scharzhofberger Riesling Trockenbeerenauslese, Mosel, Germany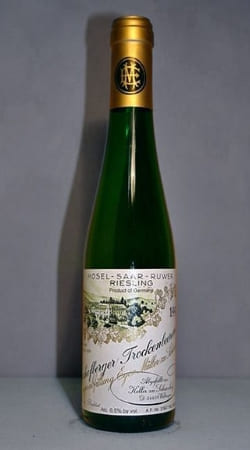 The top scoring wine among the critic's list with an average of 95 is produced by the German producer Egon Muller. It has lime syrup, floral notes, and a long finish headline this remarkably balanced Riesling. The wines are said to have a deep intensity.
Average price: $13,615
Domaine de la Romanee-Conti Romanee-Conti Grand Cru, Cote de Nuits, France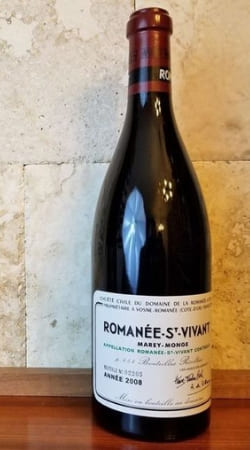 The most expensive French wine is also the most expensive wine in the whole world. Its plush price tag seems justified given that the wine connoisseur Domaine Romanee-Conti also known as DRC consistently commands the highest prices in the world of wine. It is also opined to be the most perfect burgundy. This classy Pinot Noir is undoubtedly one of the most sought-after wines around, despite its elevated price tag. At a Sotheby's auction in New York, a bottle of 1945 Romanee-Conti sold for an unheard-of $558,000, smashing the Sotheby's estimate of $32,000.
Average price: $20,042
Get Feedback From On-Premise Buyers, Wine Directors, and Master Sommeliers. Enter Your Wines Before January 31, 2024, To Save.