Movies For Wine Lovers

21/01/2019 Do you like movies? Do you like wine? Do you like movies about wine? If yes, then you have landed in the right place.
What is a quintessential way to end a tiring day? Picture this: Popcorn, your favorite wine bottle, and a good movie- doesn't that sound just about right? So much better if the movie is about wine. If you said yes, but not sure of which movie to pick, here is a list of movies for wine lovers so you can sit back and relax. Salud!
1) A Good Year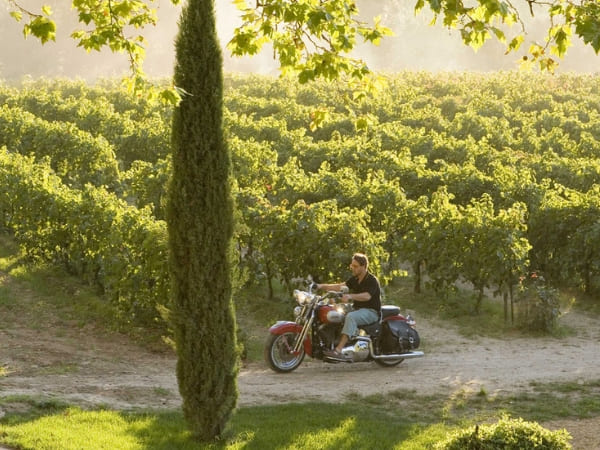 Image source: Elisabeth85
A joyful movie that provides languid, gorgeous views and highlights the beauty of France. Russell Crowe plays the character of Max Skinner, a workaholic British Investment banker who doesn't know the meaning of vacation. Following his uncle's death, Russell inherits the French winery, a place where young Max spent his childhood days. A financially-savvy adult sees this as an opportunity to cash in. The lush village and beaming sunlight portray Provence as a blissful and magical place. When he gets a chance to live life at a less manic pace, all of a sudden his city slicker lifestyle doesn't seem that great.
Will Skinner do a quick sale, or is he going to be in this for a long term?
2) Red Obsession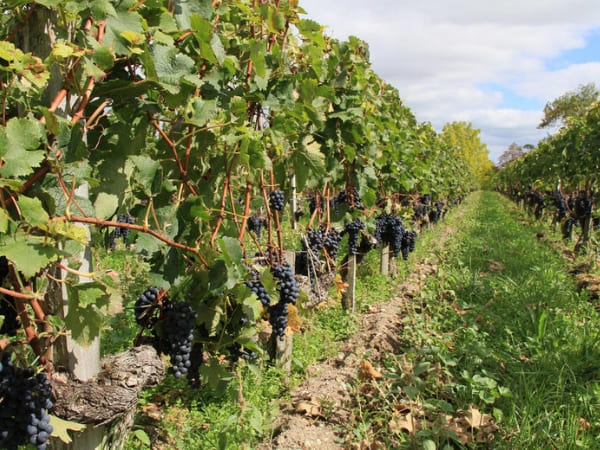 Image source: www.fandango.com
This documentary tracks the period of great change for the global wine industry as a new member has entered the wine market and that new member is China. An emerging dominant player in the wine business set to be the second biggest wine consumer by 2020. It showcases China's exponentially increasing appetite for wine, particularly from Bordeaux. A movie of two halves where one part focuses on the vineyards and region historically while the other focuses on the gush of China's interest in French wines.
3) Bottle Shock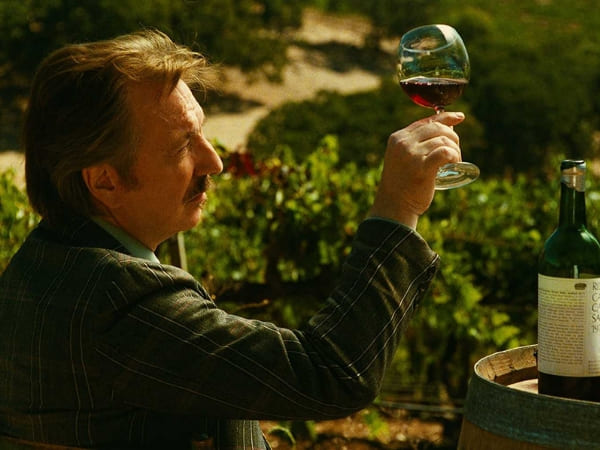 Image source: www.imdb.com
Back in 1976, the world of wine had mainly just one country on the map, France. Quietly Californians had been making pretty good wines themselves that no one, especially French noticed. Until a British wine shop owner and sommelier Steven Spurrier living in Paris, decides to travel Napa to test the underdog vineyard, where he discovers the father-son duo, Jim Barrett and Bo Barrett. Jim runs a Napa winery, Chateau Montelena. A former real estate attorney who is obsessed with making a perfect Chardonnay, who was in debt to the bank. Spurrier is surprised by the quality of American wines that he samples. He then organizes the "Judgement Of Paris" a blind tasting competition, a real-life showdown between the American wine and the French wine. Bo considers this as an opportunity to come up with a way for Chateau Montelena to enter the wine-tasting contest. Little did they know, they were on a way to revolutionize the wine industry thereby bringing in a whole new world of possibilities for wine lovers everywhere.
4) A Year In Port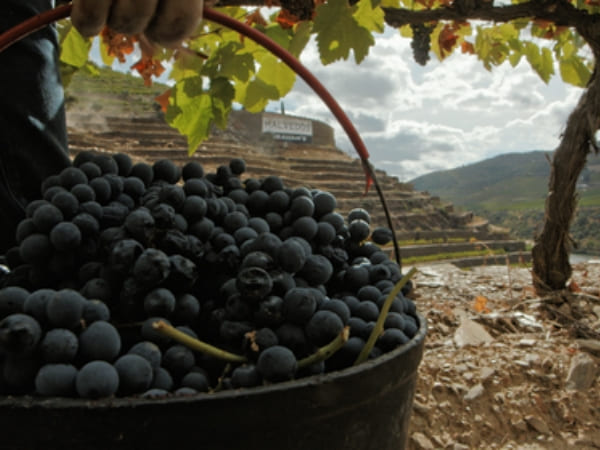 Image source: www.ayearinport.com
Voyage to Portugal's spectacular Douro Valley to explore the mystery and complexity of the world of port with renowned wine importer Martine Saunier. Filmmaker David Kennard says "It's extraordinarily hard not to like people of Port." Perfect for weekend evenings.
5) Mondovino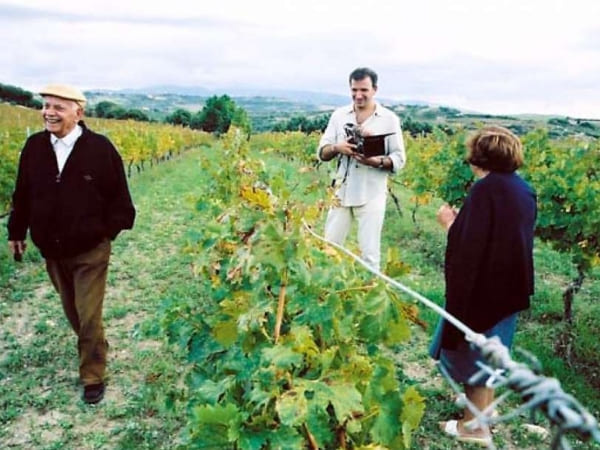 Image source: www.sfgate.com
The central theme of this movie is a "fight for the soul of wine." Directed by Jonathan Nossiter, this documentary shows how the growth of globalization has affected many aspects of the world including the wine industry with deforestation and political tension among big businesses and independent companies standing as key reasons. Little bit of patience is required from the viewer's end as the documentary is nearly two hours and consists of interviews with people from the wine department.
6) A Year In Burgundy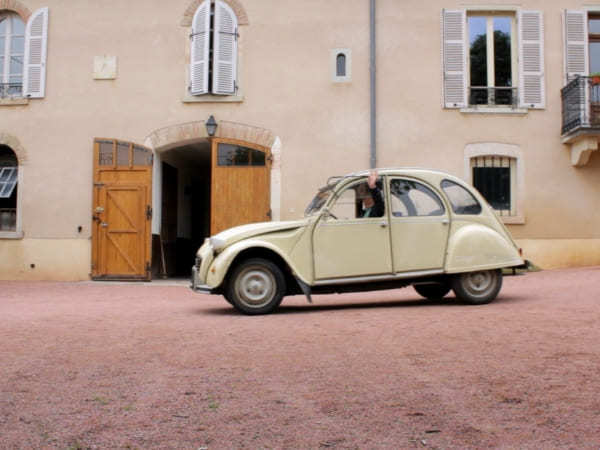 Image source: www.ayearinburgundy.com
A lot of movies have 'year' in the title, ever wondered why? Years are significantly important in wine-making as they define the whole process from grape to bottle. This documentary examines the work of several winemakers in the celebrated French wine region of Burgundy. You'll never look at wine the same way.
7) Somm: Into The Bottle
Image source: www.cinemamontreal.com
Somm: Into The Bottle goes on a jet-setting adventure to answer "what is wine and why does it matter." The film consists of 10 mini stories each explore different grass-roots of wine from cellar to the table. This documentary focuses more on the wineries, traditions, land along with that it exposes the viewer to the world of wine. This film is the sequel of "Somm" released in 2012 where four wine lovers attempt to get certified as Master Sommelier.
8) Sideways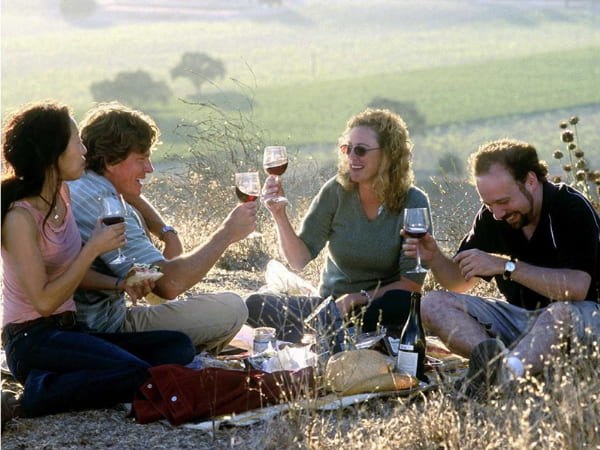 Image source: www.imdb.com
An on-the-road ode to life, friendship, midlife crises, love, uncorking the perfect bottle and the dangers of drinking a little bit too much. This classic comedy tells the tale of two pals Jack and Miles in their forties who go on a road journey touring the vineyards of Santa Barbara. This movie might inspire you to take a trip to a wine region.
9) A Year In Champagne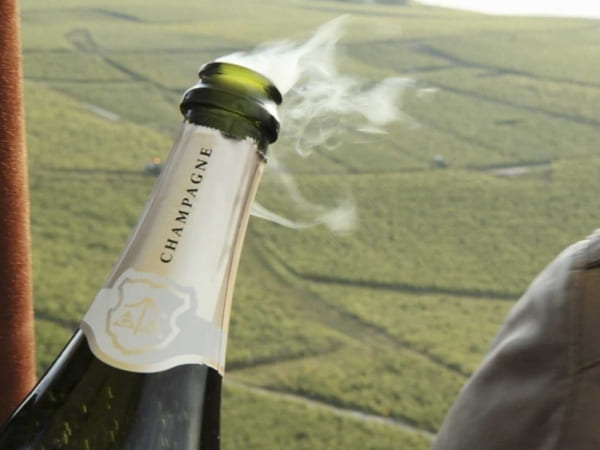 Image source: www.imdb.com
This movie takes the viewers behind the scenes to hear from the winemakers who put magic in the bottle. A lively movie which portrays people, their passion, places and of course tiny bubbles.
Nice to watch when accompanied with a glass of bubbly.
10) Sour Grapes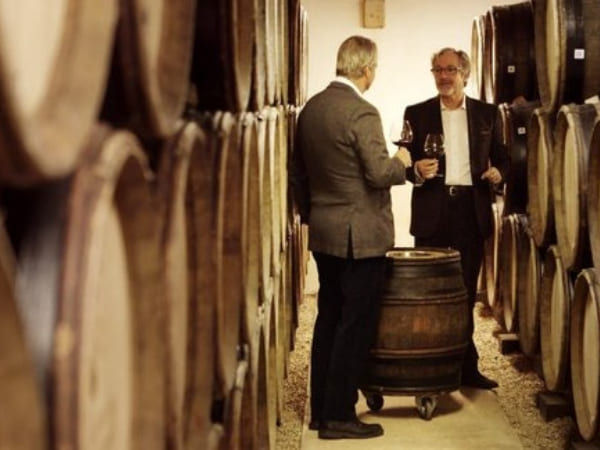 Image source: www.cinemaclock.com
Sour Grapes is an American crime doc about a young man who floods the American wine market with fake vintage wines. An entertaining film telling the story of wine counterfeiter Rudy Kurniawan and his celebrity victims.
11) Back To Burgundy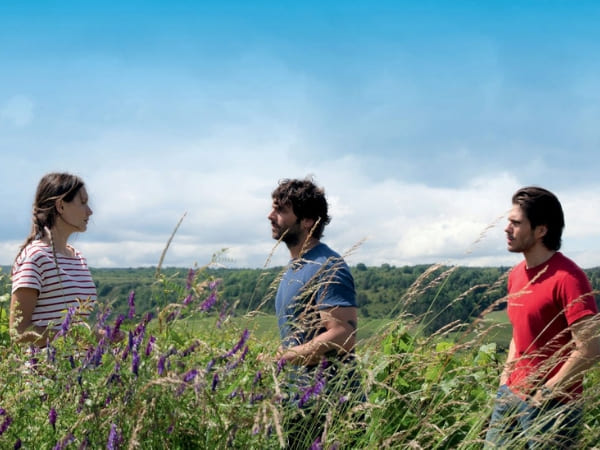 Image source: www.nytimes.com
"Love Is Like Wine, It Takes Time.."
This movie depicts an unusual relationship between people, soil and their traditional winemaking process. Three siblings reunite at their home in Burgundy. Their father left them a huge vineyard in Burgundy and now they must decide whether to stay or sell the property, an emotionally tough decision for the three of them.
Get your wines in front of Sommeliers, Wine Directors and On-Premise Buyers of USA. Here's How To Enter your wines.