Must Visit Wine Bars of USA

08/01/2019 These are some of the finest wine bars in the USA for you to check out in 2019.
Ever since humans began producing and drinking wine, society has hosted gatherings dedicated to drinking the stuff. Some may prefer to go on a date, others may simply want to relax. No matter the type of wine you're looking to drink, these are the best places to do so. Let's raise a glass to some of the country's finest wine bars.
13 Celsius, Houston, TX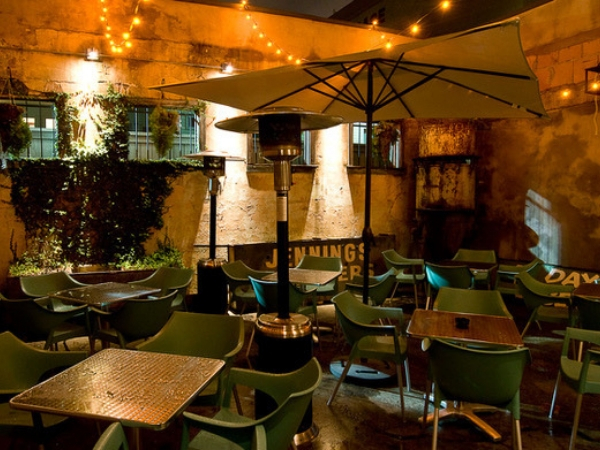 Named for the optimal wine cellar temperature, 13 Celsius is inspired by the wine bars of Europe, housed in a 1920s-era, Mediterranean-style Midtown structure. Thanks to a Coravin preservation system, 13 Celsius can offer dozens of wines by the three-ounce or six-ounce glass, with hundreds more by the bottle, all helpfully laid out on the menu according to their character, for instance distinguishing light and earthy reds from the full-bodied and fruity.
20 Spot, San Francisco, CA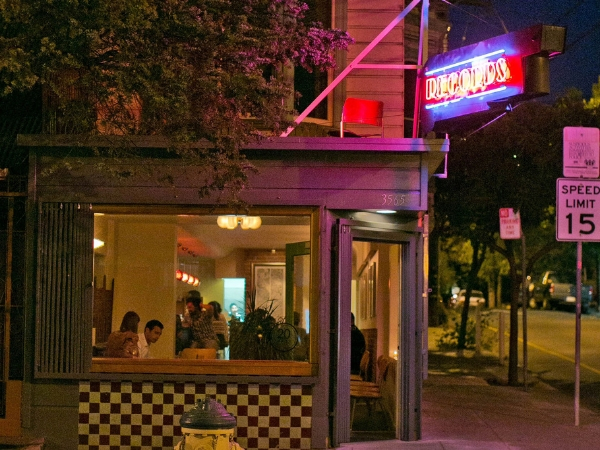 Owner-sommelier Bodhi Freedom's wine bar is housed in a historic 1885 Victorian building. Inside you'll discover the glow of vintage lighting, post-war furnishings, hand-crafted tables, and Eucalyptus bar, and leather sofas for lounging. The wine list is heavy on the Old World, with particular emphasis on Riesling and red Burgundy.
Ambonnay in Portland, OR
It's bubbles and nothing but at this intimate Portland bar. Sommelier-owner David Speer has amassed over 100 bottles between his regular and reserve lists at Ambonnay. With only three exceptions, all are genuine Champagne.
Aldo Sohm Wine Bar, New York, NY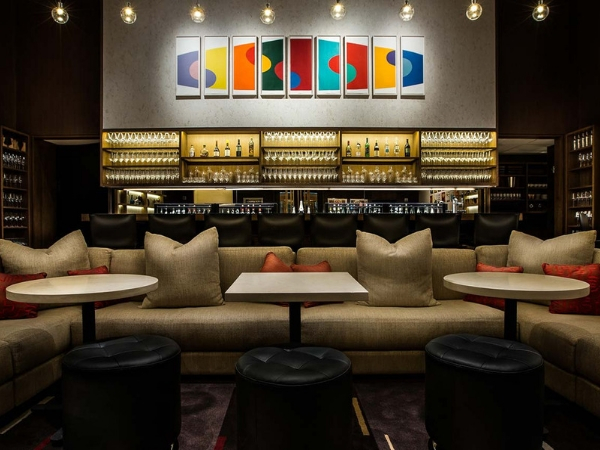 Located in midtown and inspired by each city block, Aldo Sohm Wine Bar embodies the energy of New York with the laid-back atmosphere of Aldo's own living room. Designed with wine director Aldo's relaxed approach to good food and wine in mind, the bar serves around 40 wines by the glass with another 200 wines by the bottle, all of which focus on, but are not limited to, France and Austria.
a.bar, Philadelphia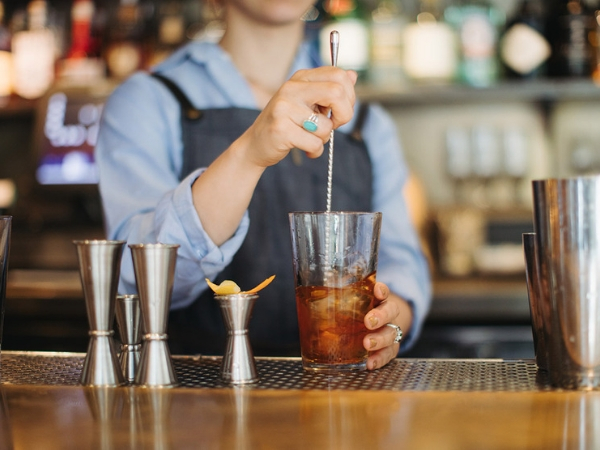 Wine director Mariel Wega has built a natural-leaning list around the ethos of "traditional, honest and transparent winemaking practices." Selections, considerate of style and producer as much as the region (Gamay from Amador County!), are served in a refreshingly contemporary space. They boast as one of the country's most innovative wine and spirits programs and has been named One of America's Best Wine Restaurants by Wine Enthusiast and awarded Three Bells by Philadelphia Inquirer critic Craig LaBan.
Bottlehouse, Seattle, WA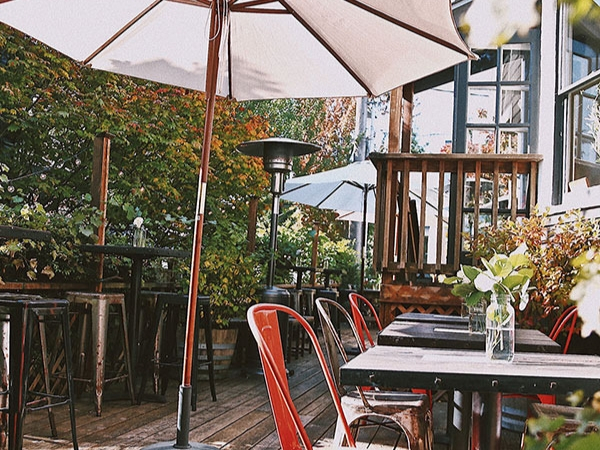 Redefining the notion of a wine bar and retail wine shop, owners Henri Schock and Soni Dave-Schock created Bottlehouse as a "wine bar with benefits". Those in search of boutique Pacific Northwest wines should seek out Bottlehouse. This wine bar has built relationships with many limited-allocation small producers, which allows them access to bottles that are difficult to obtain elsewhere. Serving more than 50 wines by the glass allows guests to taste quite a few of them. The list also embraces natural wines from Europe, with both Old and New World wines that "use mostly natural processes and, of course, tell a story," says Henri Schock. In-house cheesemongers source Bottlehouse's 20-plus cheeses—pairings are essential.
Bar Avignon, Portland, OR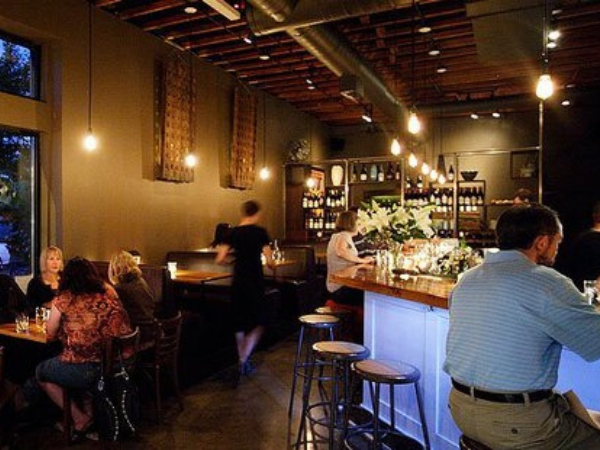 This friendly wine bar represents the best of Portland drinking, thanks to an extremely modestly priced list that embraces Oregon wine along with the Old World. They shape a collection that's fun and educational—a bit challenging, but always delicious. A restaurant-caliber, seasonally driven food menu just adds to the appeal.
Bar Covell, Los Angeles, CA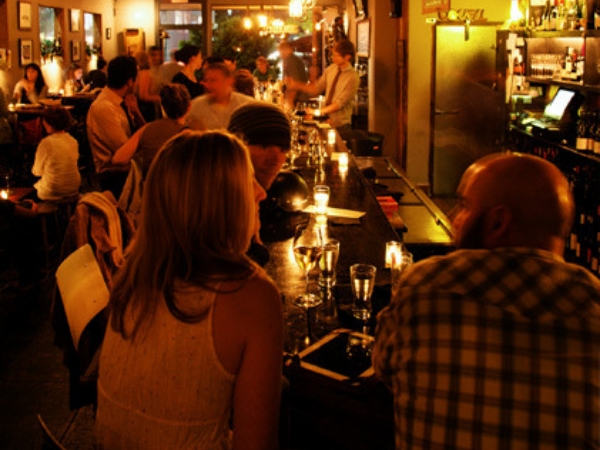 Don't look for an extensive wine list at this popular Los Feliz bar. There's no printed menu, so your best bet is to head for the "Order Here" sign and let someone behind the bar expertly guide you. Tell the bartender what appeals to you—white or red? Light and funky or mineral and high-acid?—and allow him to pour a few samples from their rotating collection of 150-plus bottles. In this way, guests are perfectly matched with a glass, thanks to a staff thoroughly versed in every wine. Co-owners Matthew Kaner and Dustin Lancaster choose bottles from personal passion and their let-us-guide-you approach ensures that many drinkers fall in love with a grape or region they might not have discovered otherwise.
Bacchanal, New Orleans, LA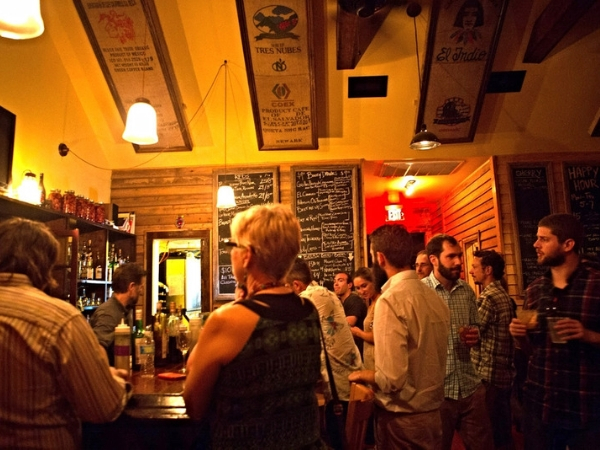 Nowhere but New Orleans could be home to this quirky wine bar-meets-garden party. Choose a bottle from Bacchanal's racks and fridges and the staff will uncork it, hand over an ice bucket (if necessary), and direct you to the garden courtyard that features trees festooned with lights and live music. Inside the wine shop-cum-bar, shelves are stocked with subtle and earthy Old World labels sourced from boutique producers.
Coopers Hall Winery; Portland, OR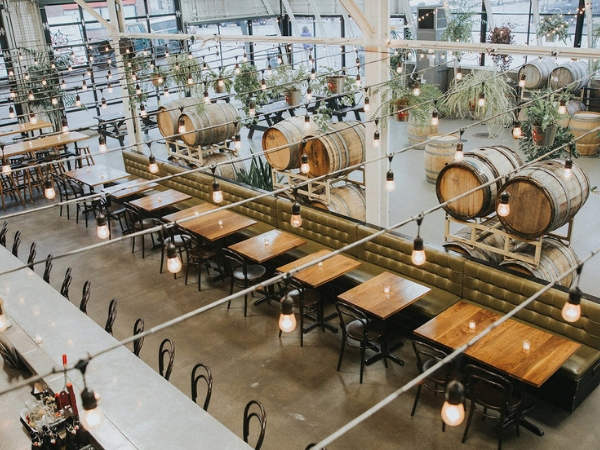 Coopers Hall, an industrial-chic winery, taproom, and restaurant inside a repurposed auto-body shop from the '50s, only produces its wine in kegs. The zero-bottling model, relying on refillable wine growlers (which come in 750ml), means Coopers Hall isn't regularly tossing hundreds of empties into recycling bins. In addition to 16 house wines, it offers another 18 guest taps, including West Coast and European vino, which clientele can sample in small, medium or large pours. Local beer and cider are available too.
Corkbuzz; Charlotte, NC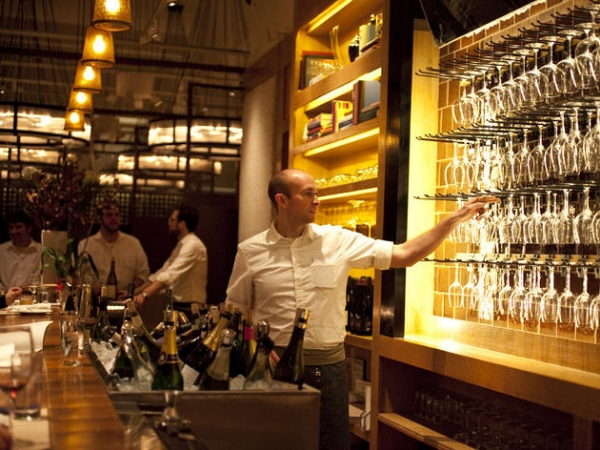 In 2015, master sommelier Laura Maniec, along with business partner Frank Vafier, expanded their smart, stylish NYC wine bar and restaurant concept to Sharon Square in SouthPark. Corkbuzz delivers a locally accented European menu paired with a global by-the-glass and bottle list, supplemented with craft beers from both Carolinas. Aspiring wine geeks can sign up for recreational or in-depth classes, the latter meant for those toying with a career move.
Crush Wine Bistro & Cellar, Anchorage, Alaska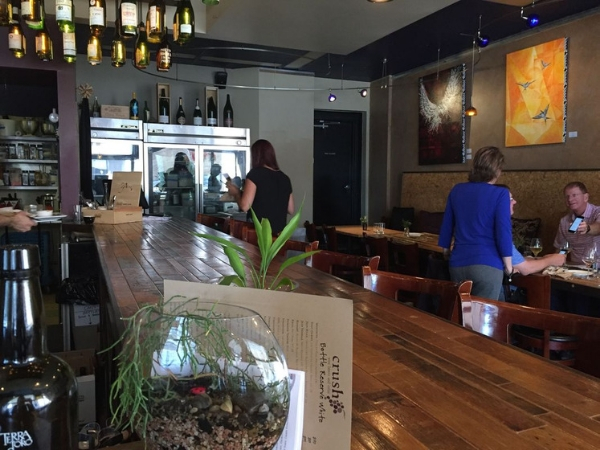 The existence of Crush in Anchorage demonstrates how deeply wine culture has penetrated into the farthest corners of America. In fact, according to co-owner Chad Culley, the biggest challenge has been introducing new ideas in an already strong market hooked on "blue chip Cali fare." Crush regularly imports directly to secure bottles unavailable through local channels, resulting in a generous 40 by-the-glass list pulled from more than 400 Euro-centric labels.
Cadet Wine, Napa, CA
While the Napa wine scene can prove intimidating, Colleen Fleming and Aubrey Bailey sought to open a bar that was much more approachable, "Where you would feel comfortable spending $6 on a pint or $40 on a bottle of obscure California Verdelho," describes Fleming. Their sleek, modern bar splits its list 50/50 between Northern California producers and imports, with equal appeal to master sommeliers and Napa neophytes. Adding to Cadet Wine's sense of community is "Guest Bartender Nights" on Wednesdays, featuring a different producer pouring their selections each week.
Camerata at Paulie's, Houston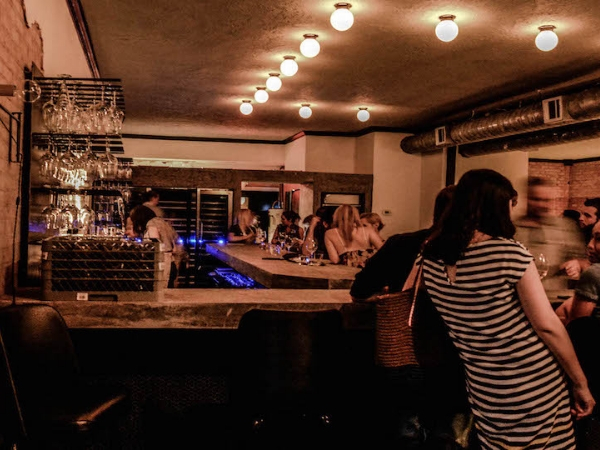 Keck and partner Paul Petronella of adjacent Italian restaurant Paulie's, have compiled a lengthy, Euro-heavy list reverent of wines "made by people, not companies." The centerpiece of the modern, industrial space is a U-shaped concrete bar, around which gather patrons (and the local sommelier community) in search of small producers and unusual grapes.
Donostia, New York, NY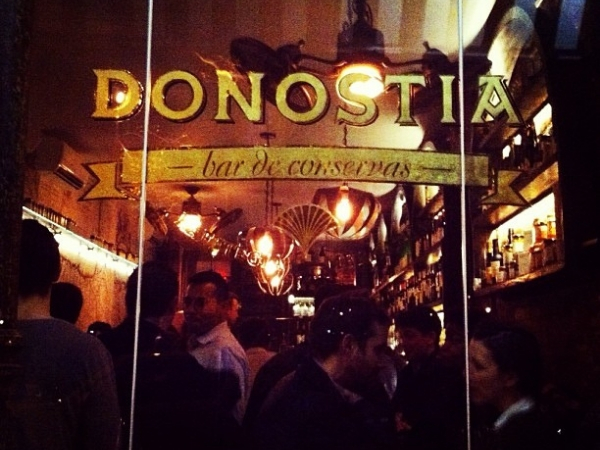 Where do you start your evening, Txakoli on tap or a rare Palo cortado sherry? Vermut and soda or a Basque cider? Donostia is a paradise for any devotee of Spanish drinking, but their sherry collection is the true standout. Whether you're downing a bottle of easy-drinking fino alongside white anchovies, or sampling a range of styles from a boutique producer, there's nowhere better in New York to understand these beautiful wines—or to simply just enjoy them.
High Treason, San Francisco, CA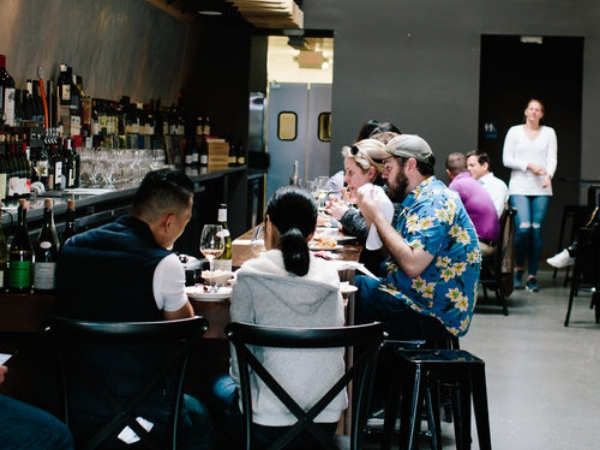 Here, the focus is on the drinks, not the ceremony. The dynamic list has something for every palate—wine, sherry, vermouth, sake—with 80 options by the glass and twice that by the bottle.
June, NYC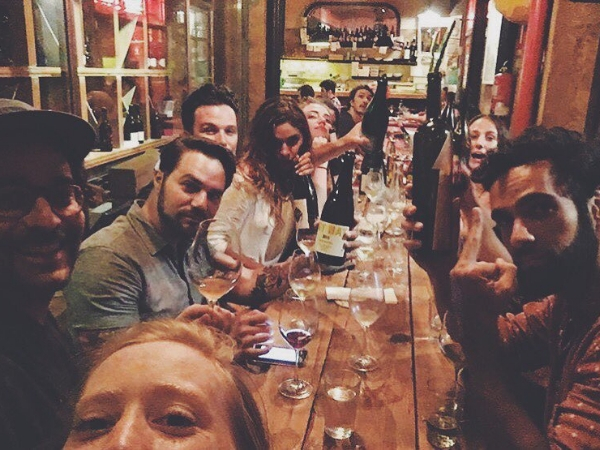 June is a natural wine bar in cobble hill, Brooklyn by Henry Rich and Tom Kearney. Customers attracted inside by the wood barrel ceiling and dim lights can sample selections spanning both Europe (Spain, Czech Republic) and the U.S. (California, Finger Lakes).
Lagniappe, Miami, FL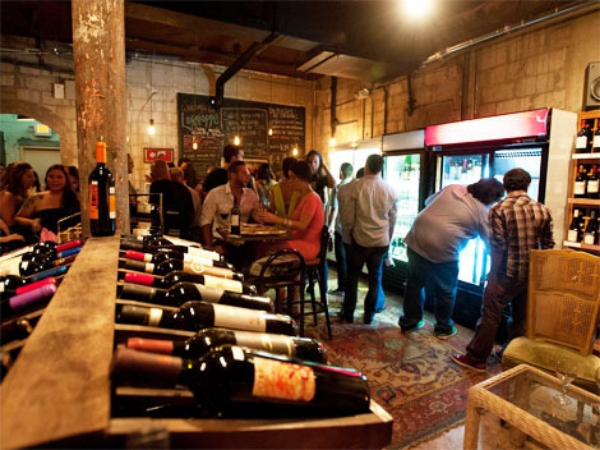 With nightly live music and a spacious outdoor courtyard, Lagniappe would be a beloved Miami bar even without its compelling wine selection. Working with small-scale distributors and boutique winemakers from across the world allows for a diverse and extremely well-priced list. Among the options available are bottles produced by family farms in places as varied as Chile, the Canary Islands, and Mallorca—far-flung regions with a rich winemaking history.
Le Caviste, Seattle, WA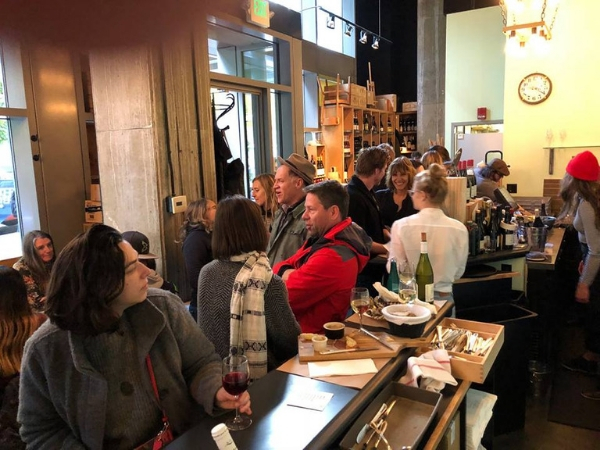 Around 55 wines are scrawled on its chalkboard menus. (They're all French, no West Coast in sight.) Additional bottles are available for retail purchase or to uncork right at the bar.
Ordinaire, Oakland, CA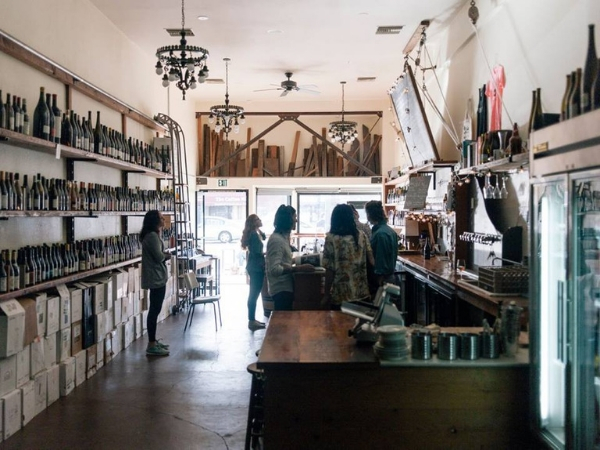 Ordinaire serves natural wines, which means, for them, wines that are made with grapes that are farmed organically, and then fermented naturally in the cellar with no additions except small amounts of sulfites. On Saturdays, from 1-4pm, they host $10 tastings featuring a particular winemaker; the fee is waived with a $100 purchase. They occasionally host pop-up dinners and weeknight tastings.
Rootstock, Chicago, IL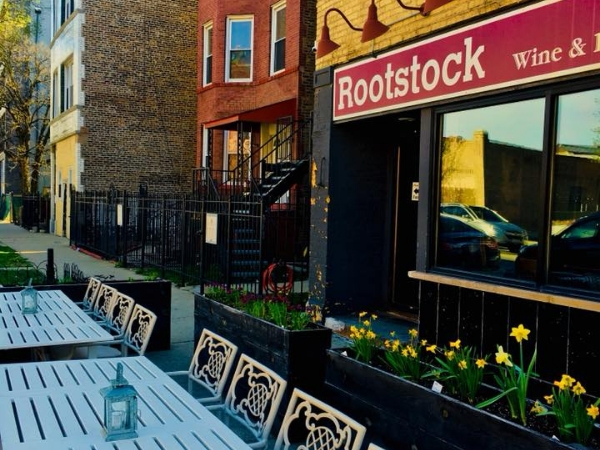 If you still have no idea where to start, ask—everyone behind the bar is willing to let you taste through options until you find a wine you'll love. The list includes lots of gems, most for less than $10 a glass, and the majority of bottles are under $100. Twenty by-the-glass wines and 100 additional bottles anchor the list, which is backed by a kitchen that's open six nights a week until 1 a.m., featuring a grass-fed cheeseburger that never goes off the list.
Tria, Philadelphia, PA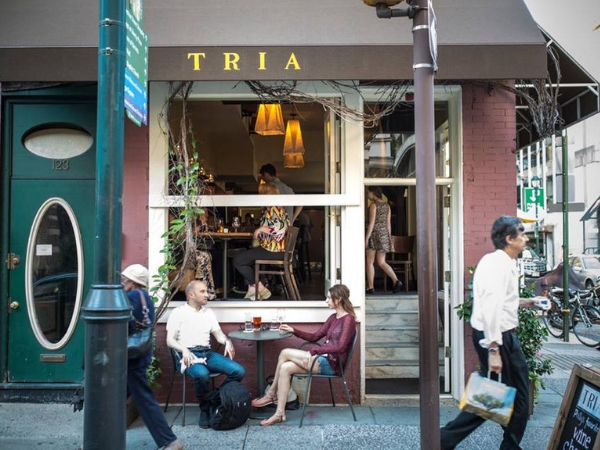 It's fair to call Tria an institution. The beloved wine and cheese bar dates back to 2003 and now boasts three locations and a taproom. Every one of Tria's almost 40 wines is available by the glass and the list encompasses everything from familiar Italian varietals to lesser-known wines from Israel, Austria or even New Jersey. With weekly training sessions that school servers in every wine on the list, wine director and partner Michael McCaulley says that "the staff is the sommelier."
Winebelly, Austin, TX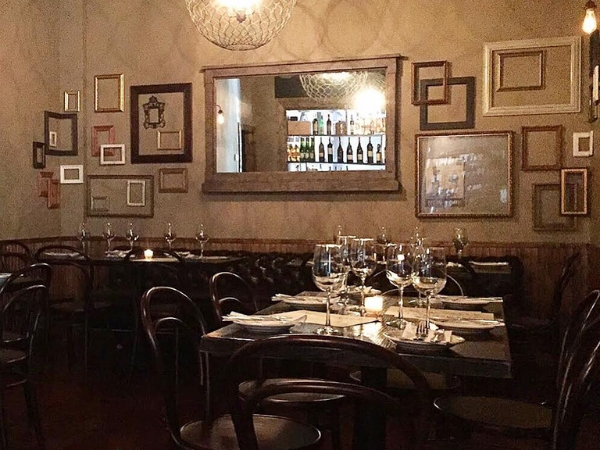 Spanish-Mediterranean style food & an internationally-curated wine list set in a local & laid back South Austin atmosphere. Named one of "Top Wine Bars in the US" by Food and Wine magazine; Named one of the "Top 20 Wine Bars in America" by Wine Enthusiast Magazine; Named "Top Wine Bar in Austin" by Decanter Magazine; Voted Best Wine Bar in town by Austin A-List. While there are many friendly, affordable neighborhood bars out there, not many are as sophisticated as Winebelly. Ryan Fulmer's wide-ranging list—around 40 wines by the glass and another 150 by the bottle—includes both big-name wineries and smaller boutique labels. It also spans Old World and New, with no price straying over $99 not even Napa Cabs or genuine Champagnes.