Podcasts By Professionals In Wine Industry

31/01/2019 Consume content with the help of podcast without interrupting your day-to-day activities as they go everywhere you go.
Why wait for your monthly magazine to arrive or your favorite blogger to upload a certain wine review when you can educate yourself with an in-depth review of incredible wines, educational and inspiring content by exceptionally great wine professionals, and industry news with the help of Podcasts. The trend of podcast seems likely to continue as the audience has consistently grown at a good rate from 10% to 20%. Podcasts offer a special ability to share magnificent stories, which focuses more on applied knowledge thereby bringing story-telling to life.
Talk about its advantages, one can listen to pod while cooking, walking on the street, or simply having a glass of wine. Stuck in traffic? Why not use that time effectively and listen to your favorite wine pro. Driving to and from work on a crowded road can be done productively, commuting by train or bus can be exhausting and mind-numbing, keep those podcasts at your fingertips and kill time while gaining motivation and entertainment. Check out the below list of famous podcasts.
1. Wine Two Five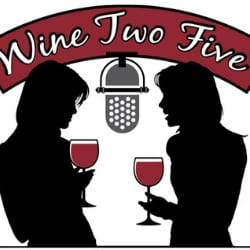 The Wine Two Five ladies, Stephanie Davis (Steph) and Valerie Caruso (Val), do a fabulous job in bringing a variety of content weekly. They both are wine educators and got to know each other while they were doing the Certified Wine Educator course. Their laid back attitude which they call it as edu-tainment makes the podcast very interactive. Interviewing personalities, exposing wine philosophies, wine trends, all are done with humor and passion for the subject. Their slogan is "Everyday drinking for everyday people"; they say "We do not believe a clock should determine when we pull a cork".
Image source: www.libsyn.com
2. BevCast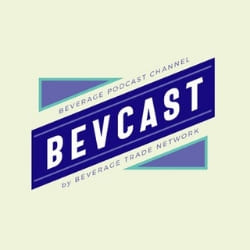 BevCast is a weekly podcast which provides tips and tricks to the Importers, Distributors, Suppliers, and Producers, taking an industry perspective on how to grow business sustainably. It provides actionable insights to all kinds of professionals in the beverage industry. It features some of the most successful people from the industry talking about important issues faced by businesses and how to tackle them.
Image source: www.twitter.com
3. A Glass With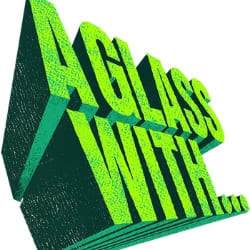 A Glass With.. - "a podcast that drinks with the stars", hosted by award-winning wine expert, wine columnist, and author Olly Smith. On the show, celebrity guests are invited to talk about their love for wine while having one with Smith. Famous faces that have graced the show include actor and winemaker Sam Neill, pop singer Pink, actress Dawn French, England cricketer Stuart Broad and many more. Olly was listed in Debrett's 500 2015 – amongst the 500 most influential people in the UK. He visited Beijing and Shanghai in November 2015 promoting British food and drink to the Chinese market as the UK's official spokesperson.
Image source: www.aglasswith.com
4. UK Wine Show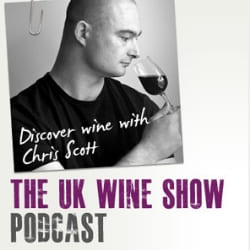 As the name indicates, the UK Wine Show revolves around the UK wine world. Hosted by Chris Scott this show explores the wine scene in the UK. The show features interviews with winemakers, consumers, critics, and wine bar owners to give deeper insight into latest trends and hot topics within the wine industry, wine reviews and breaking news in the wine world. With a ton of wine episodes, Chris claims to have started the UK's first wine podcast.
Image source: www.thirtyfifty.com
5.Grape Radio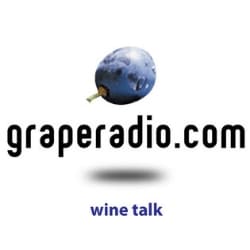 One of the first wine podcast to grace the internet, this James Beard Award-winning wine talk show certainly falls into the category of best wine podcasts for consumers and collectors. This show is hosted by Eric Anderson and Jay Selman, who are sometimes joined by co-hosts from the Grape Radio crew. The hosts are comfortable talking about wine and extremely passionate about the same, which makes sense as the episodes run anywhere from 30 minutes to two hours. It has more of a talk-show format which includes interviews with world-class guests from the wine industry, vineyard owners, retailers, wholesalers, restaurateurs and sommeliers and takes on a range of topics, from industry news to educational seminars.
Image source: www.itunes.apple.com
6. I'll Drink To That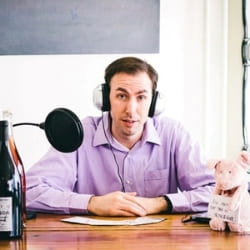 I'll Drink to That is an hour-long podcast led by hosts Levi Dalton (wine editor for Eater NY) and Erin Scala (wine blogger). Because of the content of this program which is interview-based, it takes a bit of an industry outlook rather than consumer viewpoint. And it is still approachable and interesting for the consumer as they get to understand the wine market and how the wine industry operates. From wine directors to winemakers, sommeliers and writers, the interview based episodes are captivating as they gently peel off many layers of a variety of wine topic.
Image source: www.soundcloud.com
7. Wine Enthusiast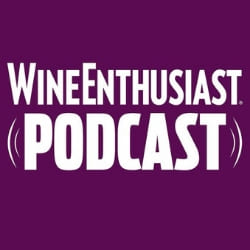 The Wine Enthusiast podcast bounces from wines to beers to spirits and beyond. Produced by various editors of the Wine Enthusiast magazine, one can engage himself in behind-the-scenes stories recorded by the editors. Each episode explores emerging trends, educational information, and introduction to ardent wine lovers. Their episodes include: "Goddesses of the Grape", "Wine Myths Debunked", "Getting Frisky over Whiskey" etc, there's nothing really common to it, except wine.
Image source: www.pinterest.com
8. Wine For Normal People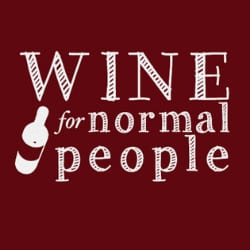 Wine for Normal People is hosted by certified sommelier and wine specialist Elizabeth Schneider. She left her high-tech corporate job just to learn more about wine; she has also traveled extensively, tasting wines from around the world to receive industry training on wine region. Wine for Normal People translates wine into normal and approachable manner. The podcast mostly includes interviews and wine reviews.
Image source: www.itunes.apple.com
9. 3 Wine Guys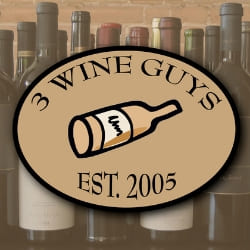 Three guys, Terry, Stevo and Scott who enjoy drinking and commenting on wine. They produce a new varietal based podcast every other week and it covers three to five different wines of the same varietal. The good thing about this podcast is that they try to review wines that are easily available at most wine retailers. The guys take their time tasting, drinking and enjoying so as to give interesting background on both the varietal and winemaker. 3 Wine Guys podcast was ranked on iTunes in the Top 25 Food and drink Category for 135 consecutive months. 2006-2017.
Image source: www.itunes.apple.com