Reach 20,000+ Sommeliers and Wine Directors Of US Market

01/09/2020 Top 100 winners at SCA will be featured on Sommelier Business.
Sommeliers Choice Awards—the only wine competition that focuses on the trade requirements of the on-premise establishments such as restaurants, hotels, clubs and bars. Judged by a panel of leading sommeliers, wine directors and buyers, this competition rewards the best wines out there.
Being a winner of Sommeliers Choice Awards carries a number of significant benefits. The major advantage here is to be included into SommelierBusiness.com.
What is Sommelier Business?
SommelierBusiness.com is an online magazine which is accessed by leading sommeliers worldwide. It offers premium content specifically customized to the needs of the world's top sommeliers and other restaurant industry professionals. The premium content on Sommelier Business includes insider tips, winners of Sommeliers Choice awards, expert knowledge and unique insights that simply cannot be found anywhere else. It also includes business-oriented articles with advice that can be applied to the everyday functioning of a restaurant, bar or other on-premise establishments.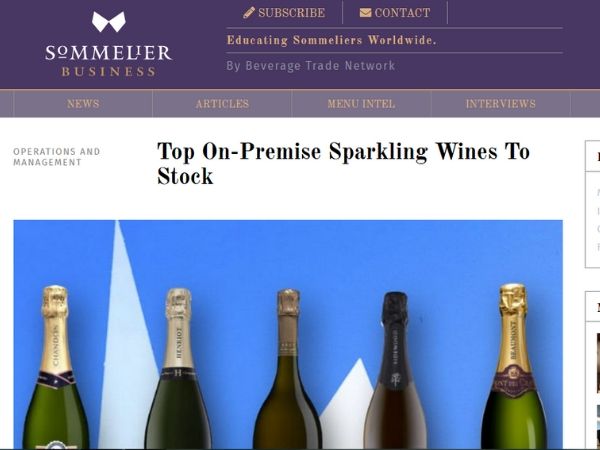 As sommeliers continue to expand their role within the wine industry, there is a direct need for a media publication that understands their needs and delivers the type of information and content that simply cannot be found anywhere else. Whether it is a podcast series, a sit-down Q&A with an up-coming sommelier star or important business events or trends, this publication has got you covered.
The other benefits of being a SCA winner
> Get recognized across the wine industry by raising the profile of your wine.
> SCA is the only platform which lets you reach a large group of influential trade professionals.
> Boost your sales in the important US wine market
> Promote your awards in key international markets
> Increase awareness of your brand in the media via editorial and press coverage for award-winning wines
> Prominent listing on the SCA website
> Strong social media marketing support
> Special promotional logos and stickers for wine bottles
These benefits are exclusively for the winners of the Sommeliers Choice Awards, so what are you waiting for? Get your wines in front of the best sommeliers of the US.