Role Of A Wine Brand Ambassador

07/09/2022 Pernod Ricard, Boisset Collection, and many others. Take your pick.
One of the most glamorous paths in the wine industry that people opt for is to become a wine brand ambassador. An ambassador is a person who represents one or more wine brands from an industry that has a vast set to select from. Wine ambassadors essentially become a face for the wine brand and a source of major influence from a purchase standpoint. The better the ambassador, the more efficient the performance of the product. Every wine has its own personality and different characteristics that set it apart from the rest. This makes it all the more important to find the right ambassador for the right wine.
[[relatedPurchasesItems-32]]
Learn the Skill
There are many different characteristics and skills that make up a wine brand ambassador. The perfect combination of these different factors matched up with the right wine makes for a force to reckon with.
Educate Yourself
Both of these factors, hand in hand, turn out to be the most important variables when it comes to becoming a wine brand ambassador. A deep interest and liking towards the brand you want to represent is a very necessary condition because a brand ambassador is only as good as the product they endorse. Wine is also very subjective to knowledge as only a true connoisseur of fine wine would be able to market it to its absolute complete potential. Relevant knowledge can be gained from experience or also from courses like WSET, the Italian Wine Ambassador Course organized by Vinitaly, the Ambassador Program at Boisset Collection, or even at Pernod Ricard, that are tailored to fit a need for a certain skill set.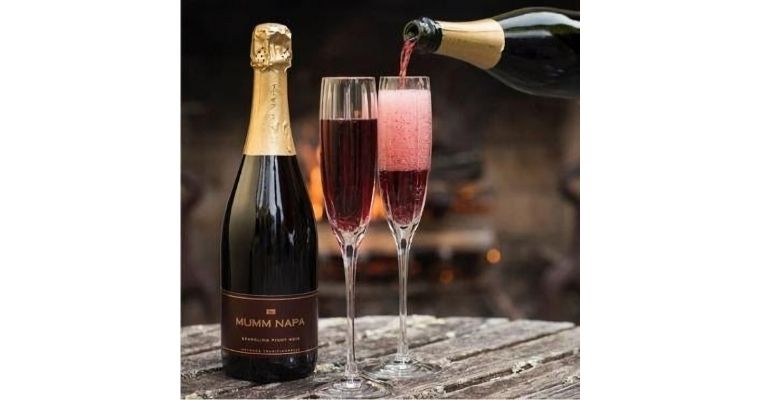 Source: Pernod Ricard, The company has a vast portfolio of famous wine brands
Network
Being able to build a valuable network of contacts can help kick start your journey of transforming into a wine brand ambassador. The right network helps you in establishing your own brand against that of a potential product that you wish to work with. Putting yourself out there really helps with making yourself more prepared for the job and also helps in creating a relationship with the industry to immerse yourself in. Working events and expressing your aspirations in regard to your career would really help individuals within the industry take you more seriously and connect with you.
Dynamic Branding
It's a no-brainer that a brand ambassador has to possess and embody their own unique brand but building that brand takes much more work than one would assume. It involves creating an image that, like no other, possesses the ability to captivate audiences and turn them into customers. A brand is only considered successful when it manages to withstand the market factors that it is working against and building such a brand would require a brand ambassador to be as dynamic with their functioning as the market their wine resides in. In the wines and spirits industry, where the ever-changing market can go from "out with the old, in with the new" to re-establishing brand loyalty to market leaders, a brand ambassador must be able to keep up and also plan ahead for how the brand tackles the future. Reinventing oneself and keeping up with changing times is crucial.
Gaining Relevant Experience
Every individual has had unique experiences to get to the point where they stand within the wine industry. Their relative knowledge and experience have led them to thrive in their respective careers while advancing career prospects. So it comes as no surprise that those who wish to become brand ambassadors need to be able to withstand their own experiences to the point where they are deemed ready for the role. Any relevant experience from bartending to working in wineries helps one immerse themselves into the world of wines and spirits. This kind of experience helps build an individual's skill set as well as prepares them for how to go about the entire process of becoming an ambassador for a brand of wine. It also helps with the networking aspect as there is no better way to establish a network of contacts than to completely become part of the wine industry yourself.
Role of an Ambassador
There are numerous tasks entailed to the role of a Brand Ambassador. Ample knowledge is considered the tip of the iceberg. What comes after is a rigorous effort in conveying all that your brand represents.
Being the face of the brand is all glamorous no doubt, but the hard work that goes behind it is not everybody's cup of tea. Ambassadors must be the eyes and the ears of their brand. They must remain up-to-date on what the market is accepting and how their competitors are faring. The job also involves a social presence at many parties and events where brand ambassadors must educate and impart knowledge on the wine brand they're endorsing.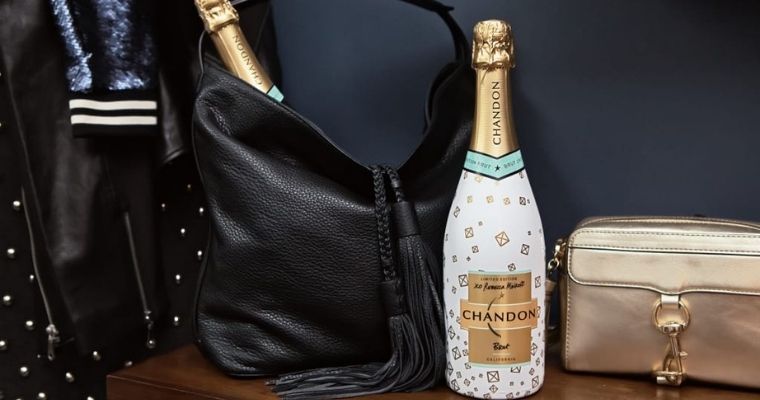 Source: Luxatic, Rebecca Minkoff Brand Ambassador for Chandon
Being educated about the wine industry and particularly the wine brand isn't of use if one doesn't share that knowledge. Ambassadors are on the frontlines training and educating sales and marketing teams, at restaurants, retail or wholesale stores. They come up with training modules that need to be followed up on a regular basis once employees implement it, Bottle designer turned brand ambassador Rebecca Minkoff states her role as an ambassador involved traveling to Chandon's estate in California and learning all about its origin story, then educating the consumers on the wine being produced. In addition to this, she also shot videos talking about Chandon's business and the lifestyle standards that are led along with attending marketing events like their annual Summer Fete.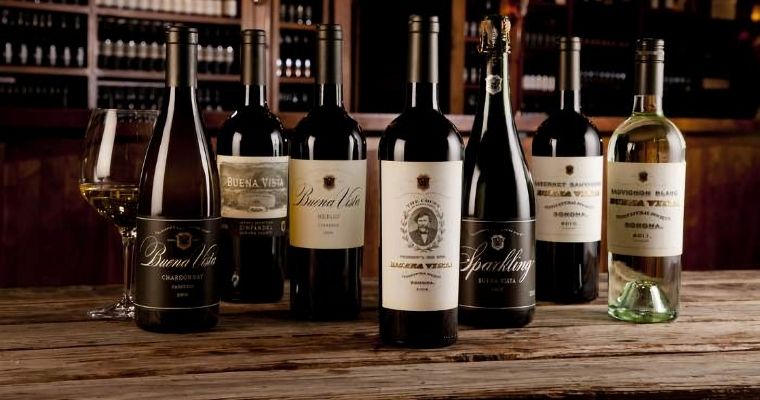 Source: Boisset Collection, Wine brand that ambassadors get to represent at the Boisset Collection
Another great way to advance a career in becoming a wine brand ambassador is through expanding the network. Ambassadors scout out top influencers who can promote the brand and work closely with them to get the best content out. Influencers can be from media or digital. Brand showcasing during events must be covered across various media platforms thereby building a strong database. These relationships need to uplift the brand which is the reason ambassadors need to maintain these relationships to keep it long-term.
Ambassadors have to work online as well as offline. Travel is always on the cards. As sparkly as that sounds, ambassadors are seldom home. Their job requires a lot of travelling where they need to go to places where their wine is showcased and train the employees, the wine servers, or even educate students and create /spread awareness on the wine. Lucy Warren, Champagne ambassador of Moet Hennessy states that she spends a lot of time traveling, hosting wine tastings, attending events, dinners, and sessions where she educates and promotes the Champagne brand. These sessions involve a lot of wine tasting which is of course very cool but they involve a lot of questions being thrown from the other side and must be prepared for whatever is coming their way. They must keep their nose sharp and palate relevant.
Wine Ambassador careers may be the most sought out careers in the wine world for their glamorous and glittery lifestyle but it also comes with its share of challenges. Enthusiasts who are truly passionate and wish to take up this challenge will not be on the disappointing end of the spectrum. Ambassadors are the proud face of the brand and uphold the pride and the legacy that the brand has built over the years.
Header image source: The Notorious Kia
Get your wines in front of Sommeliers, Wine Directors and On-Premise Buyers. Here's How To Enter before October 30 and save.