Sparkling and Shine: The Boom of English Sparkling Wine

25/01/2022 What has led to the increasing popularity of English Sparkling Wines? Read on to know more.
English Sparkling wines are busy outshining all other wines and spirits in the wine trade. One of the most recent and interesting updates in the Sparkling wine universe has been the acquisition of Bolney Wine Estate by Henkell-Freixenet.
Bolney Wine Estate is an English wine producer in Sussex, Southern England. They have been producing award-winning premium red, white, rosé and sparkling English wines since 1972. Bolney Wine Estate currently produces between 250,000 and 300,000 bottles each year, of traditional-method English sparkling and still wines. The Henkell-Freixenet acquisition is a gamechanger for Bolney Wine Estate. Henkell-Freixenet is the world's biggest sparkling wine company. This German company owns Champagne, crémant, Cava, and Prosecco brands amongst other successful wines. An English wine estate, however, is a first.
In a statement, Dr Andreas Brokemper, CEO of Henkell-Freixenet said: "We are delighted to add English sparkling wine, a still young, prestigious sparkling wine speciality to our 'pearls of Europe'. We are convinced that as the global market leader in the sparkling wine market, we can further strengthen the image of English sparkling nationally and internationally."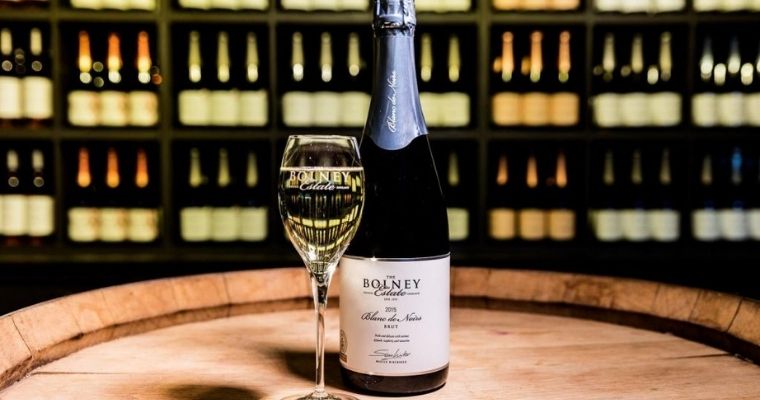 The first big news for 2022 in the English Sparkling Wine space is Bolney Wine Estate's acquisition by Henkell-Freixenet. Source: Wine Events
This newfound interest in English sparkling wines has truly stirred a conversation in the trade. What is it about English sparkling wine that is taking the world by storm?
The history of winemaking in England can be traced back to the Normans in 1066. However, English sparkling wines have boomed only in the last decade. Climate Change plays a huge role in this boom. Warming temperatures in the UK are making it increasingly suitable for winemaking. While the climate yet has to grow more suitable for white and red wine, it is perfect for top-notch sparkling wines. The cooler aspect of the climate helps produce phenomenal base wines for sparkling wines. Chalk soil that facilitates vineyards has been traced in England, albeit on a smaller scale. This comes together with the strategic use of Chardonnay, Pinot Meunier and Pinot Noir in a traditional bottle fermenting and extended lees aging method. "A spirited, glowing acidity and an orchard-fruit freshness" is how The New York Times defines English Sparkling Wines. "Classic Cuvée", "Blanc de Blancs" or "Demi-Sec" are terms that English winemakers use to describe these wines.
The flourishing demand of English wine has led to the development of new wine regions in East Anglia, Surrey, Kent, East and West Sussex and Hampshire, putting England on the global wine map. Sussex showed immense potential which Nyetimber identified way before everyone else. They planted the first major vineyard in Sussex specifically for sparkling wine in 1988. Ridgeview, Rathfinny, Bolney, Wiston Estate, and Court Garden are some of the other producers in Sussex. Kent was always known as the "garden of England" and this garden has now attracted investment from Taittinger, a French Champagne house. Producers like Gusbourne Estate, Chapel Down, Biddenden, Domaine Evremond, Hush Heath and Westwell – Nyetimber also have acres of land in Kent. Surrey, Hampshire, Dorset, Devon and Cornwall also host major producers and contribute to the growth of English sparkling wine.
A lot had changed since the Normans showed a deep interest in viticulture and even more since Nyetimber set up their first major vineyard. The vineyards for three major grapes have crossed 4490 acres with more than 800 vineyards and 200 operating wineries. While English sparkling wines gained momentum in the UK, it was in 2010 when the US consumer started observing this trend closely. IWSR Drinks Market Analysis reports that sparkling wine produced in the UK represents about 0.2 per cent of total global sparkling wine volume.
In 2010, Ridgeview Winery's Grosvenor Blanc de Blancs won Best Sparkling Wine in the World. It piqued the interest of wine importers and distributors in the US. In 2021, Ridgeview Bloomsbury won Gold at the Sommeliers Choice Awards with 93 points. "We have always made wines of the highest quality, but it is only now we have the volume to share this secret with the world," said Simon Roberts, head winemaker for Ridgeview Wine Estate on this win. The US naturally has gone on to become English sparkling wine's biggest export market. It is definitely making its space on bar menus and shelves of elite establishments, giving Champagne a tough time.
Alpana Singh, master sommelier, restaurateur, and host of "Check, Please!" talking to VinePair about English sparkling wines, especially about the 2014 Ridgeview Blanc de Noirs says: "It would land on a wine list at around $95 a bottle, which puts it in the 'hand-sell' category, and a good fit for a customer who wants to try something different and unique. As a sommelier, I'm always on the lookout for these types of wines, as it creates a memorable souvenir experience for our guests rather than giving them something they've had before and are likely to soon forget."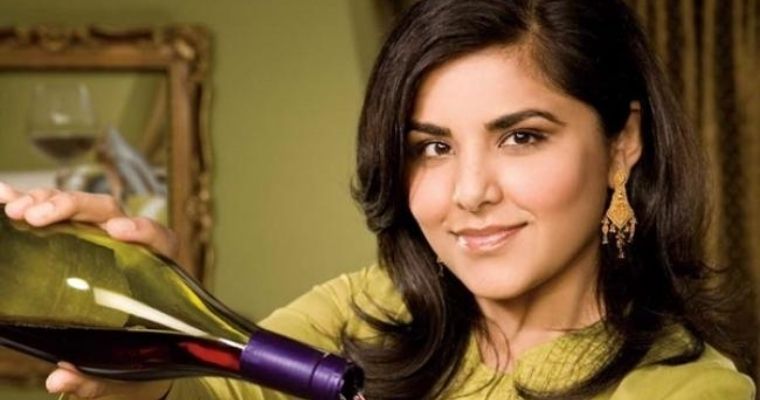 In frame: Alpana Singh, Award-winning Restaurateur, Author, and host of "Check, Please!" Source: Leading Authorities
English sparkling wines are now inching to become the next by-the-glass favorites. When Chapel Down's head winemaker Josh Donaghay-Spire was asked about the future of sparkling wines, he said "We don't know how good English sparkling wine can be. "If we're not pushing, then what's the point? This is the birth of a viticultural region, right now. The pace of change is so rapid because everything is new."
Are you ready to keep up with this changing pace of English sparkling wines? Here is a list of wines you should definitely try:
Gusbourne Estate Sparkling Blanc de Blancs
Nyetimber Tillington Single Vineyard Sparkling
Hattingley Valley Blanc de Blancs
Header Image Source: British GQ
The Submission Deadline Is April 14, 2023. Get your wines in front of Sommeliers, Wine Directors and On-Premise Buyers of USA. Here's How To Enter your wines.