The 5 Best Natural Wines You Need On Your Shelf

12/07/2022 As a wine enthusiast, you must have heard about natural wine a lot many times. Find some of the best natural wines produced in the USA in the article below.
A rise in the natural wine movement has shifted some wineries to make wines from fresh grapes that have no chemicals, pesticides, herbicides, or chemicals. Natural winemaking needs more attention than conventional winemaking. You must have heard a lot of terms like 'no intervention' and 'hands-off,' but winemakers are hands-on while working with natural wines. Most of the wines produced are fermented on a smaller scale, and immense care is taken during fermentation. Fermentation can be easily manipulated in conventional winemaking, whereas it is a task to produce natural wine.
[[relatedPurchasesItems-41]]
Wines produced from organically farmed grapes without any addition of chemicals or additives during fermentation can be called natural wine. As buying the right wine, can sometimes be a challenge, here we choose some of the best wines produced by talented winemakers in the US.
Best Overall: Martha Stoumen Post Filtration Red 2021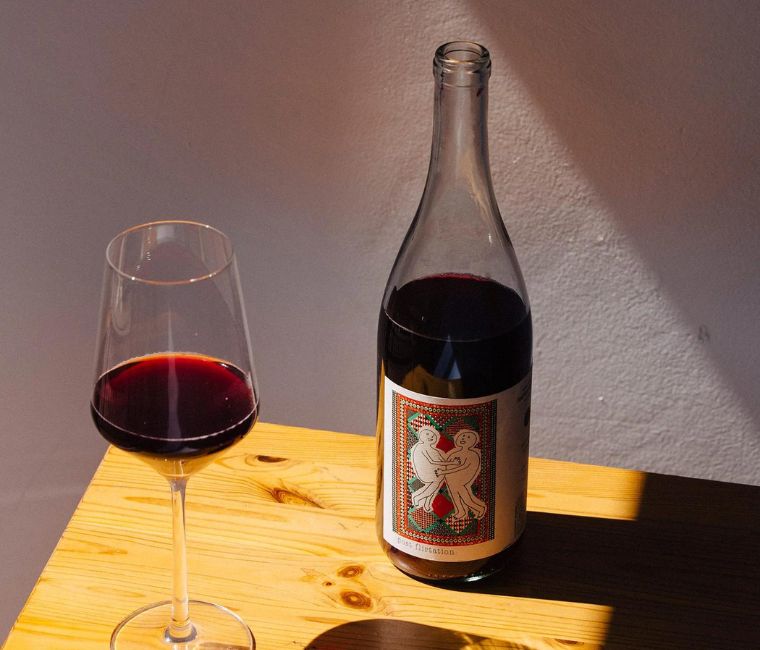 Image source: Post Filteration Red 2021
Martha Stoumen Wines by Martha is a natural wine producer based in the corner of Northern California. Martha, the first-generation winemaker and founder of this winery, aims at recapturing winemaking culture without rushing into the process. Post-Filteration Red 2021 is the result of the patient journey of Martha. This wine is a rare blend of Zinfandel, Pinot Noir, Carignan, and Petit Sirah and tastes like pomegranate juice and hibiscus notes. It is a light-bodied red wine with subtle red fruit flavors with slight effervescence. Slightly chill and enjoy it with grilled and smoked dishes. 2019 vintage is one of the most well-liked vintages of Post Filtration Red.
Easy To Find: The Marigny Pinot Noir Carbonic Maceration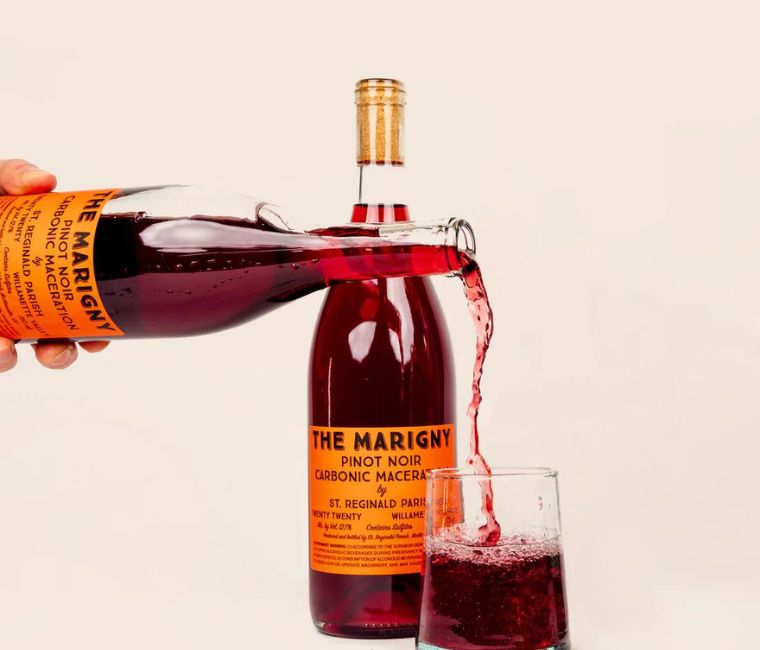 Image source: The Marigny Pinot Noir Carbonic Macerationst
The Marigny is a small winery producing small batches of low-intervention wines. Situated in the finest regions in Oregon, Willamette Valley, they are known for their slightly fizzy wines. Carbonic Maceration Pinot Noir is a slightly effervescent and light wine that you can enjoy in summer. The grapes are dry-farmed and give a nose of red fruits such as strawberry and raspberry with a hint of earth and smoke. This wine pairs well with tangy dishes to spicy Asian dishes. It is a versatile wine that goes along with many preparations. Sip a glass or two with a slightly chilled Pino Noir Carbonic Maceration on a warm day.
Budget Friendy: Broadside Merlot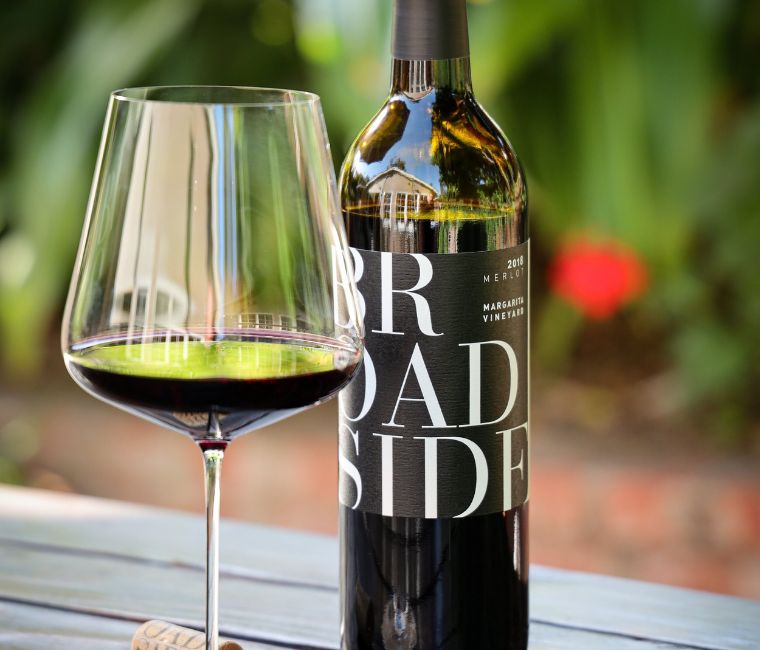 Image source: Broadside Merlot
Rooted in Paso Robles, right between San Francisco and Los Angeles, Broadside wines are produced by the award-winning winemaker- Adam Lazarre. They are dedicated to producing wine with a low carbon footprint while each of their wines tells a story of itself. Although this wine is labeled as Merlot, it does have small portions of Cabernet Sauvignon. Both grapes are produced in Santa Margarita with sustainable practices. Broadside is a medium-bodied dry wine with black pepper and dark fruit flavors, and the nose is freshly cut herbs and tobacco.
Most Popular: Frey Vineyards BIodinamic Cabernet Sauvignon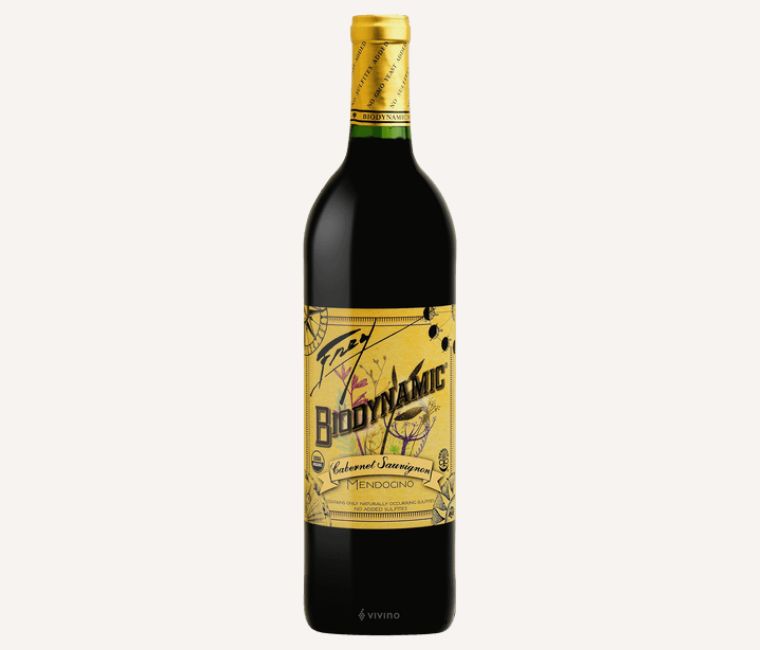 Image source: Frey Vineyards Biodynamic Cabernet Sauvignon
Frey has been producing award-winning wines for several years. They are a third-generation family-owned winery producing exceptional modern wines with traditional winemaking methods. Frey is also America's first organic and biodynamic winery, fermenting wine with traditional methods. The vineyards are located on the slopes of Mendocino County, California producing distinctive varietal wines. Biodynamic is a smooth red wine with concentrated notes of ripe plum and huckleberries. With a graceful tannic structure, it is a full-bodied wine that can pair well with bold flavors. It's depth and richness can be enjoyed with wild mushrooms and chocolate cake.
Underrated: Rev 7th Addition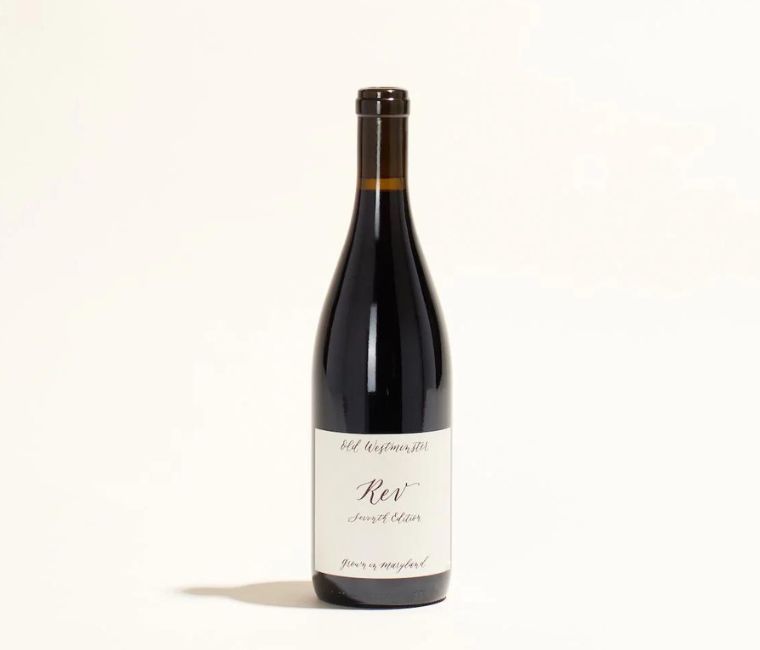 Image source: Rev 7th Addition NV
This wine is produced by Old Westminster Winery, located in Maryland, USA. These wines are some of the best wines produced in Maryland by Lisa. Lisa is the winemaker who aims to share her stories through her wines. The wines are a blend of 5 red grape varieties, Cabernet Franc, Merlot, Petit Verdot, Chambourcin, and Cabernet Sauvignon. This wine is a blend of multiple vintages and vineyards, aged in oak barrels for up to 3 years with minimal intervention and zero sulfates. 'Rev' 7th Adttiotion NV is a dark ruby-colored medium-bodied wine with unique fruity, dark plum, forest floor, and smoky notes.
Durvank Naik, Content Writer, Beverage Trade Network.
Get Feedback From On-Premise Buyers, Wine Directors, and Master Sommeliers. Enter Your Wines Before January 31, 2024, To Save.