The Godfathers Of Retail And Why They're Important

09/10/2019 Own the retail game by finding out about the Godfathers of retail and why they're important
The United States is and always has been a large and important market for wine. Think of every state as a little country of its own. Every state has its retail Godfathers who have a strong pulse over the trade in the state.
The Godfathers of retail are the retailers who have been in the industry for over 20 years - and are known to have a solid influence on the trade. In simpler words, they're the most powerful and influential hands in the retail game.
Godfathers of retail are known to build brands and influence others to pick the brands that they have in their stores. Whatever they put in their stores is bound to sell due to their heavy hand of power and influence over the retail sector.
The Godfathers of retail are very passionate about their business, they want to be the first ones to bring a product into the market, and they want to be the first ones to push it. They want to show the industry that they made the right choice by betting on the right horse - and if they see your passion matching theirs, then you're one step closer to striking a deal with them and having your wine in their stores.
► Want to grow your wine brand's on-premise presence? Click here to find out how
► If you are looking for ways to pitch your Wine to Mr. Retailer then continue reading
As much as they are passionate about their business, the Godfathers of retail are also in the game to make money. So if you share your passion with them, and show them a way in which they're bound to make money then there's no way that they'll deny your offer.
Pro Tip : Try to build a relationship with them outside the retail spectrum. Take them out for lunch, or a drink, and express your vision to them clearly.
Let's take New Jersey for example. If you're a supplier in the state of New Jersey, and you've successfully identified the leading stores, and the Godfathers of retail in the state - and you manage to have 50 cases of your wine in each of the retail accounts run by the Godfathers, you will soon be the talk of the town. So, it's super important for you to know who the Godfathers are, and work on building a relationship with them.
Pro Tip: Want to know how to identify a retail Godfather? It's simpler than you think. If someone asks you for the container price of your wine, then they're most likely to fall in the Godfather category.
One of the major perks of having your wine in one of these Godfather's accounts is that you will be able to build your brand. Once they stock your product, and the word gets out - consumers are going to be asking for your wine.
The power that is held by the Godfathers of retail will allow you to build a brand. If you have your cases in these retail stores - and you focus on depletion - then you won't need the aggressive advertising that you might be spending on.
Pro Tip : While pitching your wine to the Godfathers of retail, make sure you're direct. They are more likely to pick people who are direct and have deals ready for them. They don't like beating around the bush and they don't appreciate friction. Be direct, crack deals that will make you and them money at the same time - and you've hit a homerun.
One thing to remember is that the retail market is interconnected - so most of these Godfathers know each other and tend to have a strong relationship with one another. This means that they are able to influence others [be it directly or indirectly] to stock your wine, or pick your wine off the shelves.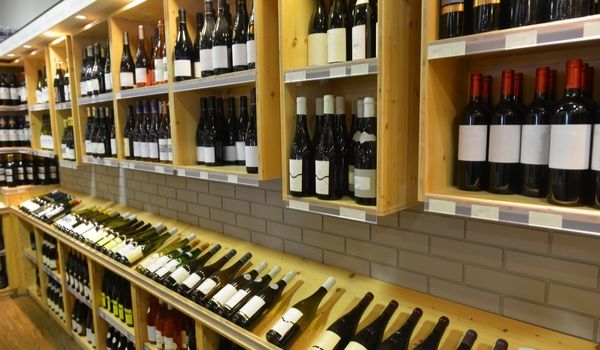 The reason for this is that the Godfathers of retail have the influence and power that has made their consumers and others in the retail game trust the product they're stacking. In simpler words, whichever wine end up on their racks - consumers are going to want it. Once consumers are picking up your wine off racks, then eventually every mom&pop store, gas station, and supermarket would go ahead and stock your product. Their influence and power is what gets the product out on the shelves and to the consumers.
Pro Tip : When pitching to one of the retail gods in your state, make sure you give them a good deal that will help both them and you make money. Tell them you're all in to gain the profit both you and them want and strike deals that they won't be able to refuse. This will keep them happy, and this way they will also push your product towards other retail Godfathers - and soon your product would be across the state with consumers asking for it.
In the end, if your cases end up in the stores of the Godfathers, and you're working constantly to deplete the stock - and you have built good relationships with the Godfathers of retail, then no one can stop your brand from becoming the wine every consumer goes searching for and picks off the racks.
Get your wines in front of Sommeliers, Wine Directors and On-Premise Buyers of USA. Here's How To Enter your wines.