The New Emergence: Upcoming Wine Regions in the USA

03/11/2021 This article highlights 4 under the radar yet upcoming regions that make exceptional wines and paint the picture for the future of American Wine.
Look beyond Napa, and you'll realize the exponential increase in wine production and the emergence of new wine regions, grapes, and techniques. Producers are expanding our understanding of the Country's terroir by planting in regions unheard of but home to a myriad of soils and landscapes. We've noted down 4 such regions that have undergone a quiet revolution and are on course to becoming respected members of the American wine community.
Finger Lakes, New York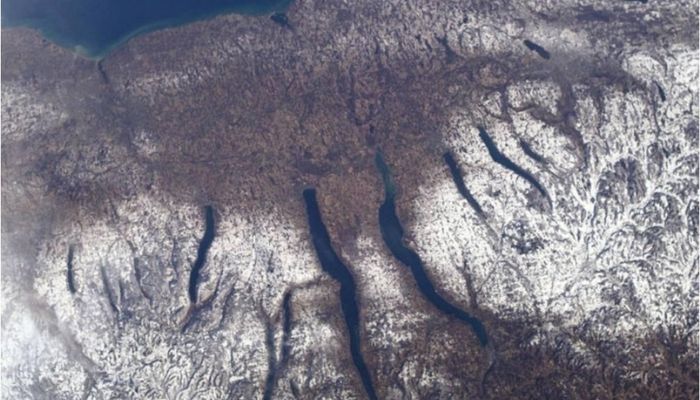 Satellite Image of the Finger Lakes Vineyard. Source: Finger Lakes Wine Alliance Website
One of the finest wine-growing areas in the East, the Finger Lakes are long, narrow glacial lakes that stretch north to south like fingers reaching up to Lake Ontario, known for deep waters that reach well below sea level. Finger Lakes is known for its icy cold winters and short growing season, which in normal circumstances are impossible conditions to grow wine, but the magical lakes create a huge temperature moderating influence that provides warmer winters and cooler summers ideal for grape ripening and harvest.
Though wineries in New York were established in the mid-1800s, much before now popular regions like Washington and Oregon, it wasn't until the Farm Winery Act of 1976 that winemakers were investing and operating wineries. Now, Finger Lakes is one of the fastest-growing and most popular wine regions in the US. The region's wine-growing history is shaped by many native and hybrid grapes, but it is most famous for its award-winning Rieslings, which Dr. Konstantin Frank first planted in the 1950s.
The classic Finger Lakes Riesling has an electric acidity and aromas of citrus, apple, and a certain chalky minerality which can transport you into an ethereal place. Apart from an array of Riesling styles, producers also grow very exciting, aromatic, crisp, and light Gewurztraminer, Pinot Noir, and Cabernet Franc. On hills and lands near the lakes, winemakers grow warmer climate grapes like Syrah and Cabernet Sauvignon, where the lakes act as massive heaters, radiating heat to the grapes, ensuring optimum ripening. Cayuga, Vignoles, and Vidal are hybrid varieties used for blends, sweet wines, and ice wine respectively. The best part about the region is how affordable these exceptional wines are.
Paso Robles, California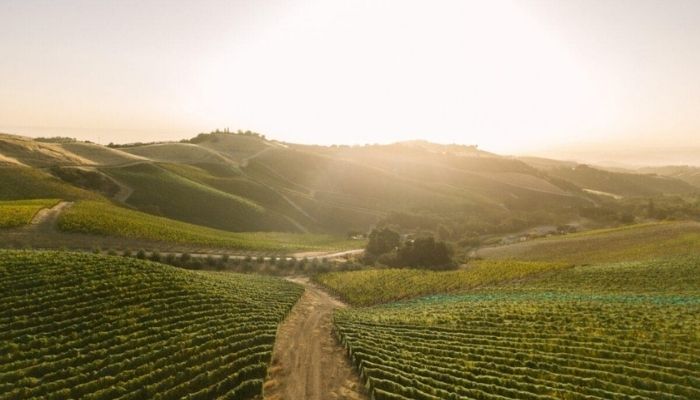 Source: DAOU Vineyards Paso Robles Website
When we think of California wine regions, Paso Robles isn't one of the first regions that come to mind, and what a pity that is. Known as the Wild West of California, Paso Robles is an extensive wine-growing region nestled in the heart of the Central Coast. Vines were first planted here in the 1790s by Spanish conquistadors, but it's only now that the wine world is starting to take notice. The region experiences hot sunny weather coupled with cooling marine influences that strike the perfect balance for high-quality wines giving them the burst of fruit character with the steady freshness.
Adding to the excellent climatic conditions, it's the unique soils of Paso Robles that allow a wide range of grapes to grow and a spectrum of different styles to thrive. The Paso Robles region features over 30 soil types, from volcanic rock-based to mudstone filled with calcareous shales and a high pH level that retains acidity and allows flavor concentration in the wine. 78% of Paso Robles varietals are red wines, with Cabernet sauvignon leading the charge.
The region has also gained an excellent reputation for high-quality Rhone and Bordeaux Blends and old school Zinfandels, which taste like jammy raspberries, wild brambleberry, raisins, prunes, licorice, and black tea spices. Winemakers continue to experiment with new grapes in this versatile region, and it's only a matter of time that the world falls in love with these extraordinary, bold, and flavorful wines.
Verde Valley, Arizona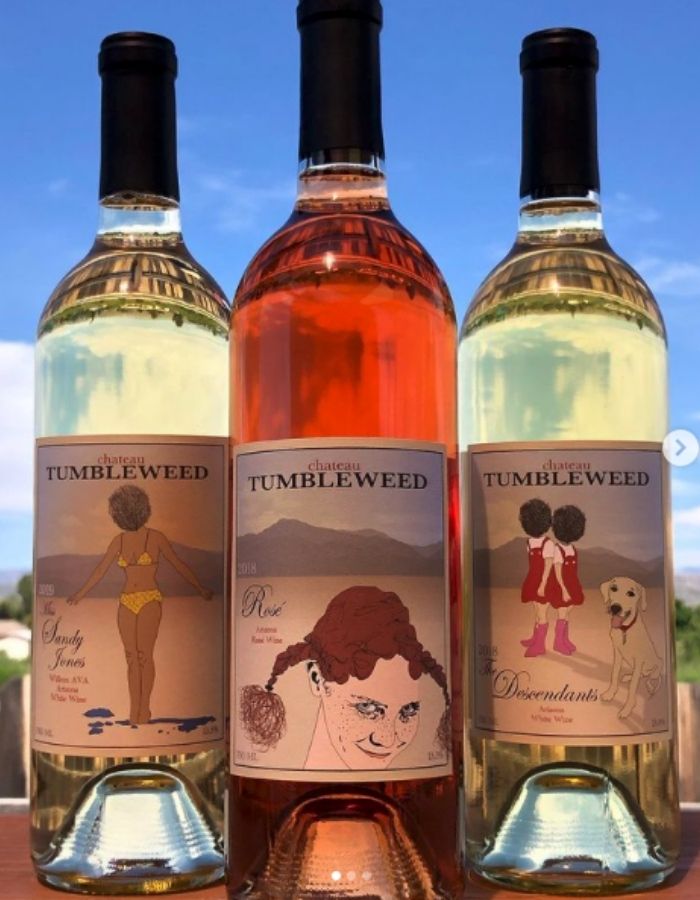 Chateau Tumbleweed, Verde Valley, Arizona. Source: Chateau Tumbleweed's Instagram
In the 2000s, there were only a handful of producers making wine in this valley, but with its unique topography, alkaline-rich soils, and proximity to Sedona (a tourist favourite region that sees an average of three million visitors a year), it has become home to excellent wines and wineries. Arizona is an extremely diverse state with multiple ecosystems surrounding it. Arizona at lower elevations is an arid desert, it experiences sweltering summers and mild winters, and Verde Valley is often mischaracterized as the same climate, but in reality, it's far from it. The valley lies amidst the mountainous regions and at elevated heights of around 3,500 to 5,500 ft, where it enjoys cooler climates and attains a wide diurnal range. The rocky volcanic soils, which are limestone and caliche, provide excellent drainage and are instrumental to the high quality of these wines. Malvasia is one of the primary grapes grown here.
Additionally, Cabernet Franc, Zinfandel, and Sangiovese are also being appreciated. Other grapes that are seeing success include Vermentino, Picpoul Blanc, and Viognier. The region operates with the philosophy of "quality over quantity," with most producers also turning towards sustainable practices to yield superior grapes and make cleaner wines.
Texas Hill Country, Texas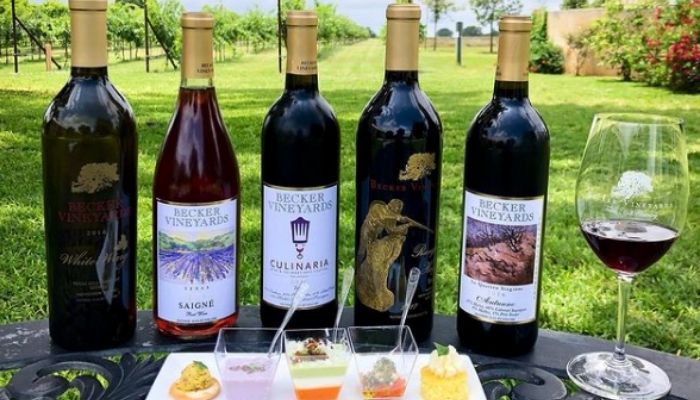 Becker Vineyards wines were served at the White House 7 times and were also poured for James
Beard Awards. Source: Becker Vineyards Instagram
The Texas Hill Country is an emerging wine region producing some of the best wines in the Country. What may come as a surprise is that the Texas Hill Country is the second largest viticulture area in the United States, encompassing close to 9 million acres of rolling hills and home to 80 wineries and 40 more permitted for next year. Texas, in general, has a warm continental climate, but the altitude of Texas Hill Country allows a marked diurnal temperature variation and its proximity to the Gulf of Mexico increases humidity levels.
The wines of this region are highly structured and have outstanding aromatic potential because of the limestone soil, which covers most of the region. Texas has seen a remarkable change in wine culture thanks to the new breed of winemakers; having studied viticulture and training under respected vintners, these young crop of winemakers are experimenting and making dynamic wines with a plethora of varieties focusing on grapes — from Spain, Italy, Portugal, Argentina, and the Rhône Valley in the south of France. Exotic grapes such as Tempranillo, Cinsault, Grenache, Mourvèdre, Sangiovese, Counoise, Montepulciano, Viognier, and even the full bodied, brooding Tannat are not unsual in this side of Texas.
Article Written by: Prithvi Nagpal, Editor & Sommelier.
Get your wines in front of Sommeliers, Wine Directors and On-Premise Buyers of USA. Here's How To Enter your wines.