Top 10 Value for Money Red Wines to Buy This Holiday Season

14/12/2021 Red wines have always been a part of winters and what's better is having to try these fabulous red wines which offer great value for money with your dishes for the holiday season.
As we approach the holiday season, it is time we start stocking up our bars and cellars with some of the best wines to raise a toast to the new year we are entering. Choosing a wine that can be paired well with the Christmas dinner or something you can enjoy throughout the holiday season while sitting next to the fireplace is what we have in mind for you. We curated a list of some of these stunning red wines that will not only complement your holiday season dinners but also have great value for money.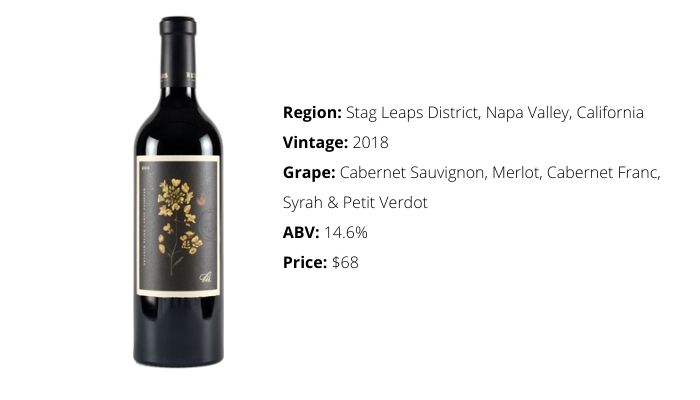 Sommeliers Choice Awards - 96 Points
A beautiful blend of Cabernet Sauvignon, Merlot, Cabernet Franc, Syrah, and Petit Verdot, this red wine from the Stag Leaps District in Napa Valley offers a stunning resemblance to a Bordeaux blend. The 2018 vintage has been aged for 22 months to give a bold body with delightful notes of oak, chocolate, vanilla, and dark fruits like blueberries and blackberries and ending with an earthy and smoky finish.
With the right amount of tannins, it is dry on the palate, it can be paired quite well with beef, veal, and lamb thus complementing your holiday dinner. Scoring 96 points at the Sommeliers Choice Awards, the wine is dense and supple on the palate and is a must-try.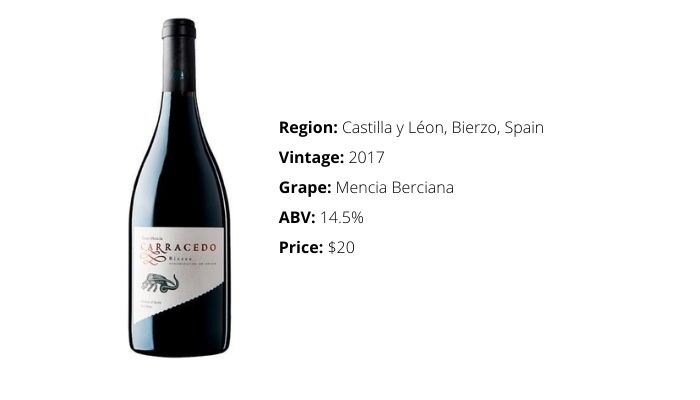 Sommeliers Choice Awards - 96 Points
The signature wine of Bodega del Abad, Carracedo is one of the flagships of the winery and has been named in honour of the Carracedo Monastery. The wine has a great character and structure to it and has a bright Bordeaux colour. Aged in French oak barrels for a year, the 2017 vintage has beautiful aromas of red fruits and flowers and a slight hint of toasted wood which makes it stand out.
Made from Mencia Berciana red grape variety which is authentic to the village of Carracedelo, this Spanish wine allures the palate with red fruit notes like cherry, strawberry, raspberry and cranberry and strong after notes of oak and leather. The wine has a long and smooth finish and can be greatly paired with veal, poultry and game. The bottle is a must-have in your cellar at a great price and will definitely leave you wanting more.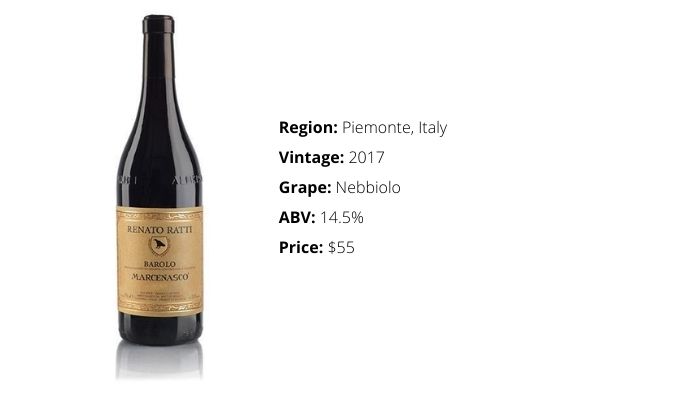 Sommeliers Choice Awards - 95 Points
A classic and beautiful Barolo from the Renato Ratti Winery. The wines come from some of the prestigious vineyards of Piedmont. It has a bold character and has a stunning garnet red colour to compliment your Christmas table setting. Made with the Nebbiolo grape, it has complex aromas of berries and fresh floral scents. The 2017 vintage, conquers the palate with its full body and balanced tannins and acidity, this wine is packed with strawberry, black currant and red fruit notes. It ends with a strong finish of oak, leather, tobacco and vanilla notes.
Having won 95 points at the Sommelier Choice Awards, it is an absolute treat and goes well with meats like beef and veal and as well as pastas. Like we always mention, pair regional wines with regional dishes and what's better than a Barolo with some classic Red Sauce Spaghetti for the holiday lunch.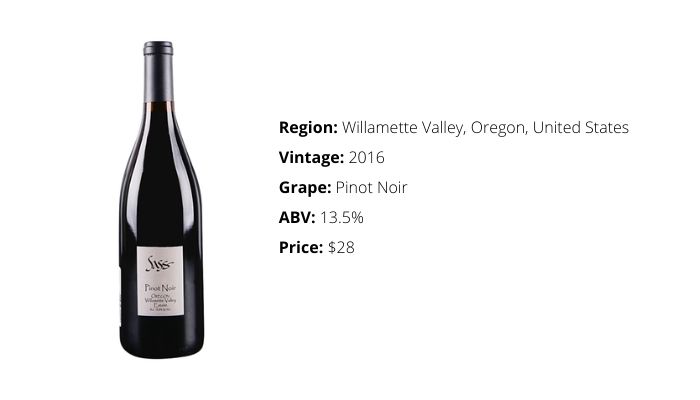 Sommeliers Choice Awards - 95 Points
As the name suggests, the wine comes packed with full sass and will definitely be a good addition to your holiday season. Grown in the Willamette Valley of Oregon, the noble Pinot Noir here is as sophisticated and compelling as Burgundy. The 2016 vintage has a light to medium body and a silky texture to it. On the nose, it has delicate notes of red fruits like strawberries and cranberry.
On the palate, the tannins and acidity is perfectly balanced with stunning notes of dark fruit, ripe cherries, raspberries, liquorice with a lengthy finish of slight pepper. The wine is an easy-to-drink wine for someone who is starting new and does justice to the price. It can be complimented well with chicken, veal, and turkey dishes on your holiday menu.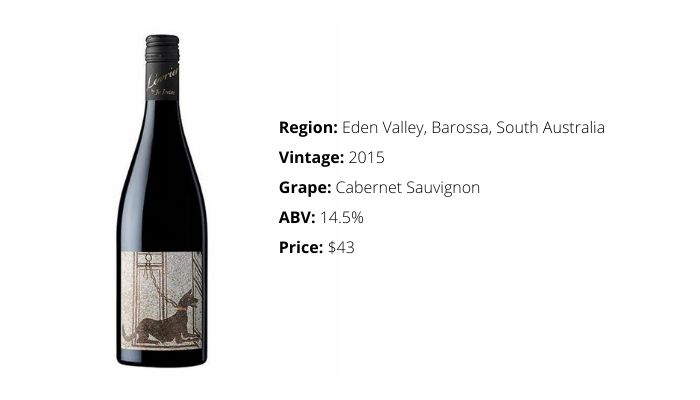 Sommeliers Choice Awards - 94 Points
Anubis is one of the wines from the selection of Lévrier by Jo Irvine which has won enormous awards and medals. A cabernet sauvignon from Australia which is as renowned as Bordeaux, this wine has a bold body with intense herbal and leafy aromas. The 2015 vintage having been aged in French Oak barrels for 2 years and in bottle for 1 year comes packed with ripe tannins and notes of chocolate, coffee, oak spices, liquorice and jammed fruit. It has a stunning long and savory finish.
This wine would taste brilliant if decanted for 2 hours and paired with a charcoal barbecue duck or a ribeye. The wine gives great value for its money and is a must have for the holiday season. It can also be a great combination with a cigar.
6. Reserva Regional Lisboa – Cabo da Roca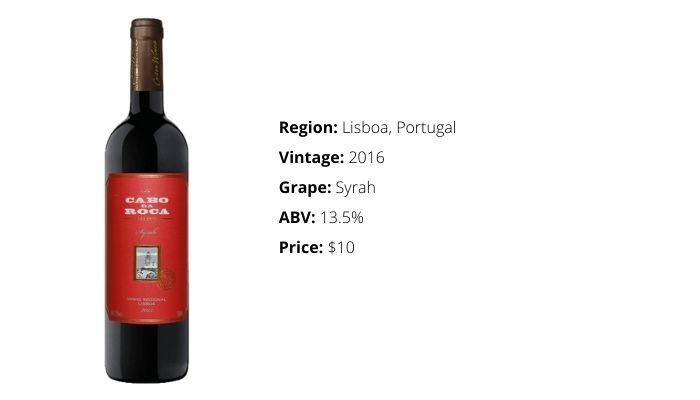 Sommeliers Choice Awards - 94 Points
Coming from Southern Portugal, Cabo da Roca produces some easy drinking and delicious wines. The Syrah Reserva is a deep red wine that has aromas of black fruits like blackberry, black cherry, liquorice and spice which are common for Syrah wines. With a full body, on the palate it is dense and gives notes of black fruit and slight nuances of coffee and caramel. Overall it is a package of black fruits enveloped in black pepper notes.
A good value for money table wine, it can reach great potential when decanted for 30 minutes and would be a brilliant pairing with veal stew, blue cheese, lamb and mushrooms. An interesting and something different from the ordinary wine for the holiday season is this Portuguese Syrah at a very affordable price.
7. Reius Amarone della Valpolicella Classico – Sartori di Verona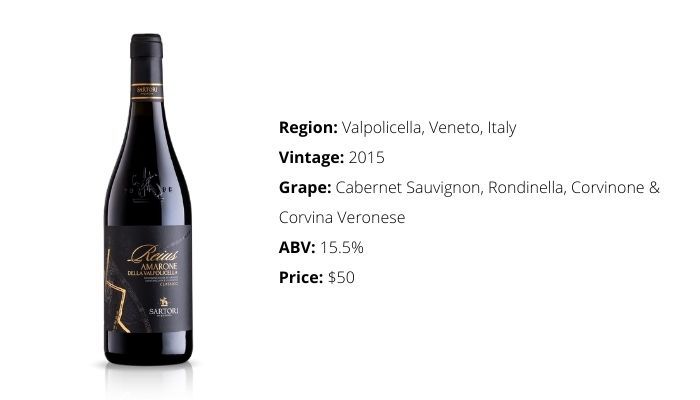 Sommeliers Choice Awards - 94 Points
An Amarone is a superb addition to the holiday season. The winery reflects the true tradition of Verona and produces some elegant wines like these. A rich and elegant wine with a dark ruby colour, the 2015 Reius Amarone is a full-bodied wine with smooth tannins. With lingering aromas of plums and rich ripe black fruits along with earthy notes of black pepper, cedar and nutmeg. On the palate, it reveals notes of figs, prunes, black cherries and red currant and leaves with a lingering finish of vanilla and chocolate.
A must-have in your cellar, it provides good value for money and can be paired well with blue cheese, game and beef dishes.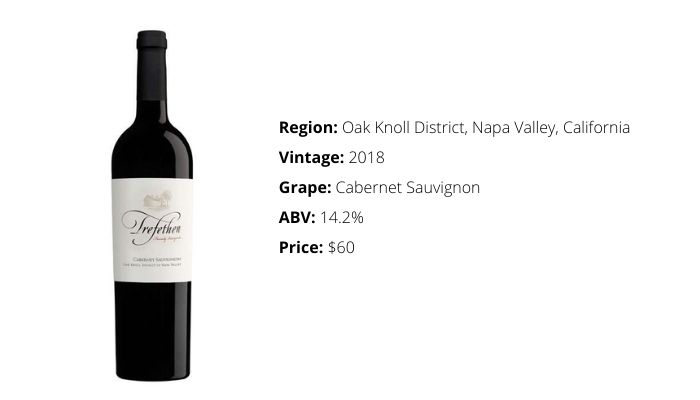 Sommeliers Choice Awards - 94 Points
A classic Napa Valley Cabernet Sauvignon from the Oak Knoll District is this wine from the Trefethen Family Vineyards. A full-bodied wine with a bold and intense structure, this wine would be a star at the Christmas dinner. The 2018 vintage has a rich and deep garnet red colour with aromas of black currant and ripe black fruits like plum, blackberries and blueberries. On the palate, it opens up stunning notes of bramble, ripe fruit, liquorice, cocoa, vanilla bean and leather.
A well-balanced and well-structured wine, it can be a star pairing with mature and hard cheese, veal, beef and lamb. A true value for money wine, it has won many awards and has been rewarded with great points by wine critics.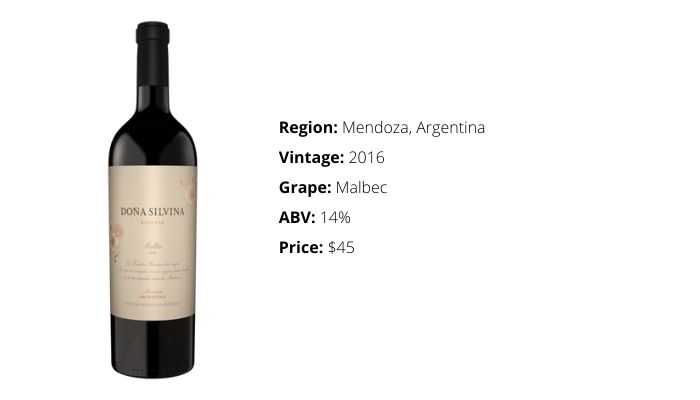 Sommeliers Choice Awards - 94 Points
One of the iconic wines of Bodegas Krontiras, the Dońa Silvina Reserva Malbec comes from the 120-year-old vines grown in Lunlunta in Argentina. It is a rich and intense malbec with smooth tannins and deep and complex aromas of black fruits on the nose. On the palate, the wine has pronounced notes of blackberries, black cherries, leather, cloves and vanilla. The 2016 vintage is aged for 2 years in French oak barrels and 1 year in bottles gives a soft finish of cocoa, coffee, oak and smoke.
The long and elegant finish of this wine can be a good pairing with rich red meats like beef and lamb. This bold and stunning wine has the potential of ageing for 10+ years.
Sommeliers Choice Awards - 91 Points
How could we finish the list without a French wine? Edgard and Marie Rogue is a brilliant wine from the Languedoc-Roussillon region in the South of France. The wine is fruity and medium-bodied made from Carignan, Grenache Noir and Shiraz which are the star grape varieties of this region. The 2018 vintage has lovely aromas of dried red and black fruits, pink peppercorns, and lavender. On the palate, the wine is fruity and smooth with flavours of cherries, red currant, and nuances of vanilla.
With a slightly mineral and supple finish, this wine can be paired well with beef dishes as well as pasta. A great value for money, it can be a great part of your New Year's Eve dinner.
Article Written by: Shreya Kohli, Beverage Trade Network