Top 12 Wine Books Written By Sommeliers For Wine Lovers

01/12/2020 From growing grapes to pairing food and wine, get a vision on the wine world from the books written by sommeliers.
According to sommeliers, the best way to learn about wines is by tasting them. But having a book next to you on your coffee table is never a bad idea. If you are a newbie or a pro you can still brush up your skills, knowledge, and basics by going through the below expansive guide.
(Ranking in no particular order)
1) Secrets Of The Sommeliers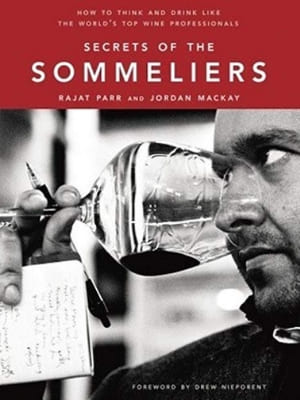 A collaboration between Rajat Parr, wine director for the Michael Mina Group and its 17 restaurants and Jordan Mackay, wine and spirits writer for San Francisco magazine, have seized years of invaluable experience into easy-to-read writing. The book gives a glimpse into the lives of sommeliers. Parr and Mackay's joint effort introduces us to a number of spellbinding personalities in the sommelier community. This book is filled with juicy insider tips which are candid and thoughtful, it also shares a fair amount of space discussing blind tasting. Along with that, the book covers sections like, How to judge a wine, buying and storing wine, pairing wine with food, serving and ordering wine. Readers can also enjoy Parr's personalized overview of his favorite regions, wines, and winemakers.
2) The Oxford Companion to Wine, 4th Edition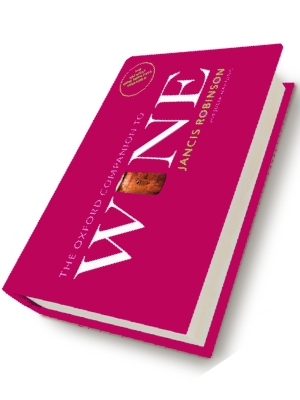 A holy grail, a go-to reference for wine experts, a great dictionary/encyclopedia to refresh your memory are just a few terms used for the Jancis Robinson's comprehensive book for anyone seeking to intensify their wine knowledge. The book meticulously covers everything starting from growing grapes, soils, people, climates, regions, stories and of course wine. The author is an OBE, Master Of Wine, a British Wine Critic and wine writer. She writes a weekly column for the Financial Times.
Wine geeks, this is for you.
3) The Wine Bible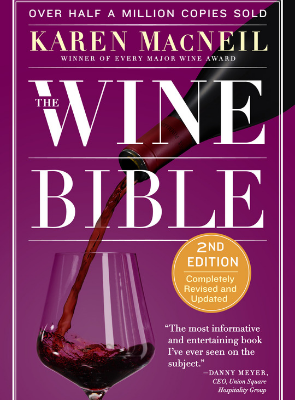 Paste Magazine quoted "if you want to be wine-savvy on a global scale, this book is a must".
The author, Karen MacNeil is the only person who has won every major wine award given in the English language which includes Wine and Spirits Professional Of The Year (James Beard Foundation), Global Wine Communicator Of The Year, is an American author, journalist, wine educator and consultant. The Wine Bible is a fun, educational, authoritative and an extensive book whether the wine-lover is an expert or an armature. In 2018, Karen was named one of the 100 Most Influential People in the Wine Industry.
4) The World Atlas of Wine, 7th Edition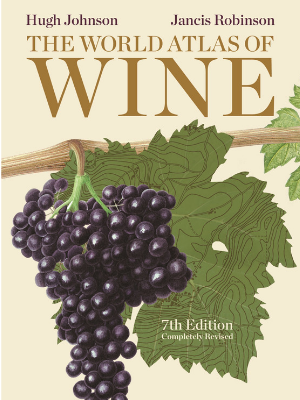 An absolute must for wine enthusiast and those starting out their sommelier journey. Wine is all about the place, soil, climate, region which gives a wine its soul. Ever mused about where the wine that you are drinking or serving is from? Isn't it enthralling to open a bottle of wine and see where exactly it was made? Hugh Johnson and Jancis Robinson have provided extremely detailed maps and locations of important vineyards and wineries for those interested in a little bit of origin. This book comes handy to those who are visual learners and loves to talk to their customers about wines giving a geographical touch as well.
If you had to choose one wine book, let this be the one.
5) The Sommeliers Atlas of Taste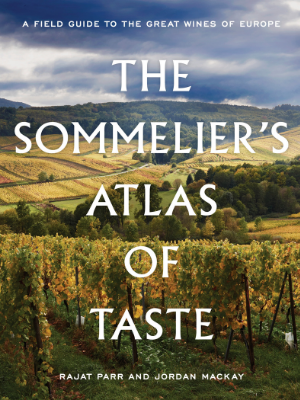 A recent launch of Rajat Parr, an Indian-American sommelier turned winemaker along with Jordan Mackay a James-Beard Award-winner, shares their in-depth knowledge about wine tasting. They have deciphered how to understand a wine not in a classical way, but in a modern way. Parr and Jordan have designed it like so that it grabs the reader's heart and takes him to the vineyards and cellars.
6) Reading Between The Wines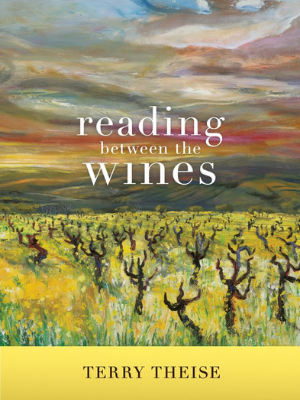 Whether you are a professional wine expert or a novice or just want to enjoy sipping on a good glass of wine consider this as a read. This book focuses on why wine matters –a personal approach shared by Terry Thesie who is an importer of wine. Many say this book can completely change one's perception about wine. Terry also talks about the connection between the wine and the people who make it. An enjoyable dissertation.
7) Wine: An Introduction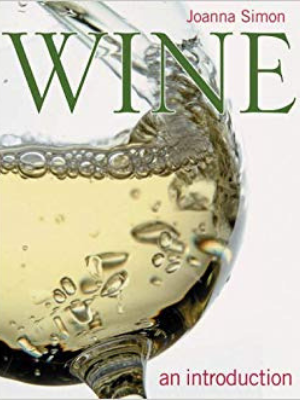 This stylish and contemporary guide is a good catch for anyone looking for information on how to buy, taste, serve, and store wine for maximum enjoyment. Joanna Simon, the author gives a precise introduction to wines starting from the grapes, the regions in which they are grown how it is made along with that she hints about the food and wine compatibility. A nice choice for those who are interested in starting their own cellar.
8) Sotheby's Wine Encyclopedia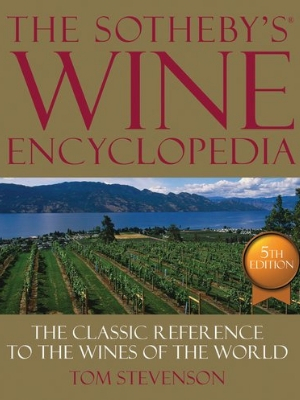 An indispensable book for those wine enthusiasts who want to keep up with the constantly changing and ever-expanding world of wine. Tom Stevenson has been writing about wines for over 30 years. He has written 23 books. His book Champagne became the first book to win four literary awards.
9) Understanding Wine Technology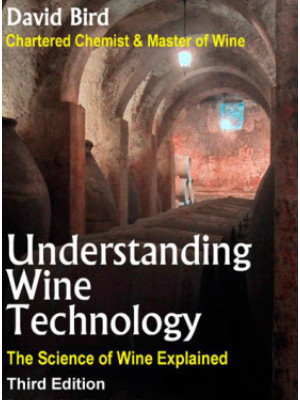 Understand the science of wine in simple English. This book explores the many techniques that might come handy to a winemaker along with the challenges that are accompanied by giving illustrations and explanations. Being a chemist himself David Bird explains the technical part in a rather non-chemist non-scientific way which any newbie can understand.
10) Proof: The Science of Booze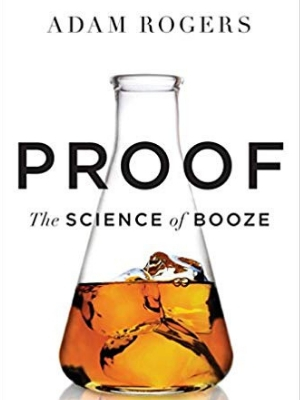 Proof is a marvelous book. Though it has got Science in its title Adam Rogers manages to put enough science which never lets the reader get bored. The book is jammed with fun facts and quirky details. Named as the Best Science Book of 2014 by Amazon, Wired, the Guardian and NBC.
11) From Vines to Wines, 5th Edition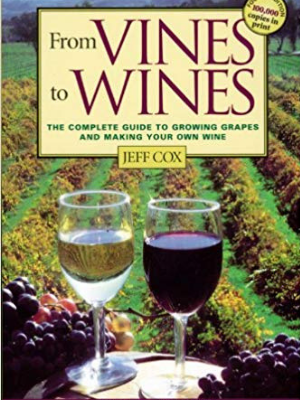 This book entails every aspect of growing flawless grapes and making extraordinary wine. Walk through the entire process, from selecting the vines and growing grapes to fermenting and bottling and at last tasting with Jeff Cox, the author of 17 books on wine, food, and gardening. This book might be a ticket for you to get your own mini vineyard started as it comes packed with all information any home gardener or home winemaker needs to begin growing or working with grapes.
12) Natural Wine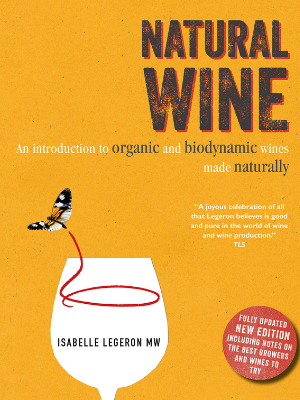 Take it from the Master of Wine herself, Isabelle Legeron, who campaigns for natural wine around the world and runs the hugely successful RAW wine fairs in London, New York, Berlin, says that authentic wines are those made naturally.