Top Wine Blogs for Wine Lovers

17/01/2019 Wine blogs present a broad coverage of wine through the latest trends, industry news and fresh creations.
The love for wine is overflowing across the internet, passionate wine bloggers are offering their conversational, heartfelt, and unfiltered viewpoint to connect with the audience. Someone who wants to stay updated with wine news, wine reviews, latest wine finds, wine investment or is keen about knowing soils, grape varieties, food and wine pairing can find everything under one roof as someone somewhere is pouring his emotions about wine.
Fernando Beteta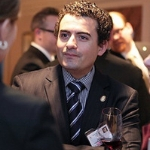 Being a sommelier is more of a lifestyle than a job, believes Master Sommelier Fernando Beteta, a blog created for wine enthusiasts where he shares his deep-rooted passion for wine. Beteta has studied Hotel Management and apprenticed in high-end hotels throughout Europe and in Thailand. He decided to update his profession when the sommelier position at NoMI at Chicago's Park Hyatt opened up. He later prepared for Master Sommelier exam and passed six years later. Here are a few titles won by Beteta:
Named Best Young Sommelier Midwest by l'Ordre Mondial des Gourmets Dégustateurs of the Chaîne des Rôtisseurs (an organization that specializes in appreciation, understanding, and studying of wines, spirits etc) in 2005, 2006, and 2007
First runner up for the Best Sommelier in America Competition in 2009
Named Americas Best New Sommelier in 2007
Named Guatemala's Person of the Year in 2009.
His website www.fernandobeteta.com includes sections like Sommeliers studies, wine maps, an array of articles about blind tasting, soil types for wine which can be handy for exams.
Vine Pair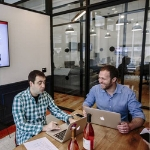 Trying to understand wine should not be nerve-racking, now should it? VinePair delivers accessible, entertaining and inspiring content about drinks and experience one should have with a glass of wine. Their blog includes articles like "How to find High-Quality, Low Alcohol Wine?", "Best Wines 2018", "What's your 2019 drinking resolution?" etc. They post over 30 blogs per week for their followers on Twitter and Facebook. Follow www.vinepair.com
The Wine Wankers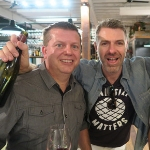 Are you in for a treat? Because these guys bring a lot of humor to the table, Conard and Drew are Australian wine bloggers who think of themselves as the "anti-wine wanker brigade, aiming to make wine more accessible." They say they aren't into "churning out mind-numbing descriptions of wine" well that's a relief. Their articles include "Can Sommeliers make better wine, than winemaker?" "The Business behind Economy Class Wine" are some of a few blogs. Huge fan following across Twitter, Instagram, Facebook, LinkedIn, WordPress, WW are one of the highest rated wine blogs.
Enjoy the ride as they remove wankery from the joy of wine!
Website: www.winewankers.com
Tim Gaiser
He is an internationally famed wine expert and lecturer. One of the esteemed individual to attain the elite Master Sommelier win title and is the former director of Education and Education chair for the Court of Master Sommeliers. With his vast 25-plus year career, Tim has taught thousands of students from newbies to pros. He displays his thoughts in a tasteful manner, using quality writing and high-quality pictures.
Website: www.timgaiser.com
Wine Folly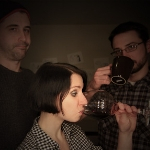 Justin, Madeline and Chad's mission is to allow people to explore the many angles wine industry has. If you are short on time and want to get a quick overview on grapes, tasting, wine region follow their video episodes. This is a great site to learn more about the style of wine, varietals, regions etc.
Website: www.winefolly.com
Vinography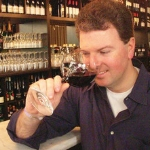 Began as a personal project, now a respected source for non-mainstream wine writing Alder Yarrow's website consists of wine news, wine reviews, wine event coverage, editorial content about the wine industry etc. It is one of the most influential wine blogs on the internet.
Website: www.vinography.com
Cult Wine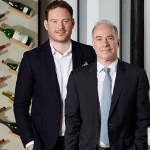 Everything you need to know about wine investment from across the world. Buying, selling, advice or the up-coming wine investment news all under one site. The team is passionate about acknowledging and investing fine wine, and provides truly personalized service to their clients.
Website: www.wineinvestment.com
Jamie Goode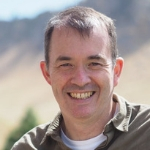 Jamie Goode is a London-based wine writer currently wine columnist with UK national newspaper, The Sunday Express. He is flavor obsessive. The wine blog www.wineanorak.com features wine reviews, wine photography, producer profiles and a wide range of industry content. His site is designed to appeal to novices as well as wine geeks.
The Jordan Journey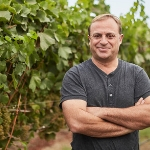 A video blog about wine, food, vineyard and winery. They offer useful tips, travel advice and behind the scenes stories through videos and photos. The Journey of Jordan blog has received recognition from the annual Wine Blog Awards which includes :
2014 Best Photo/Video on a Blog, 2013 Best Winery Blog, 2013 Best Photo/Video on a Blog, 2012 Best Winery Blog, Best Wine Video at the 2015 Born Digital Wine Awards and finalist in Wine Spectator's 2013 and 2011 Lights! Camera! Pour! Video Contest.
Website: www.jordanwinery.com
Snooth
Snooth is a community for wine lovers. It is a comprehensive online wine destination that features lots of wine reviews and expert picks. A platform where members are able to interact with wineries, stores, fellow wine lovers and professionals from all over the globe with Snooth's daily newsletter, wine search, and interactive wine tools. Tons of articles and reviews on every wine-related topic. Wine Regions, Wine and Food, Wine Varieties, The Wine Lifestyle etc are some of the articles there.
Website: www.snooth.com