What are the best promotion and support tools wine brands can give restaurants to grow their brand sales?

05/01/2021 A sommelier bares all about what it takes to make your brand breakthrough.
Photo credit: Louis Roederer Cristal chilling for a winemaker dinner at Chez TJ, Mtn. View, CA - Photo by T.B.
Beverage sales have skyrocketed in 2020 amid the pandemic and a renewed focus of wine buyers the world over has forced our industry to adapt like never before. While the current market for restaurant sales has been hampered due to closures, fast-moving and crowd-pleasing retail programs for restaurants have become increasingly lucrative. Traditional wine sales methods at dining establishments have dwindled tremendously post-Covid 19 and will take some time to bounce back to their original state. However, in the booming beverage sales age post-Covid 19, a golden era of opportunity currently exists for a sommelier to pivot his wine list to a new and profitable sales platform. A wine distributor can benefit by simply helping wines move off the shelf.
Brand sales can profit greatly from promotional incentives and offer various effective support tools. Refocusing on half bottle formats that are attractive for take-out restaurant sales and provide buyers with lucrative product placements are more important than ever. Tariffs have been levied against many popular mainstays of countless wine lists worldwide and new avenues of sales and purchasing strategies have to be considered constantly. Australian wines can no longer be imported to China, the biggest importer of Aussie wines, without facing a crippling tax and numerous EU countries face steep tariffs imposed by the US. This phenomenon of pricing-out the distribution of imports has contributed to a renewed interest in South American and certain Italian wines. Providing value for a brand is imperative in this new beverage sales environment.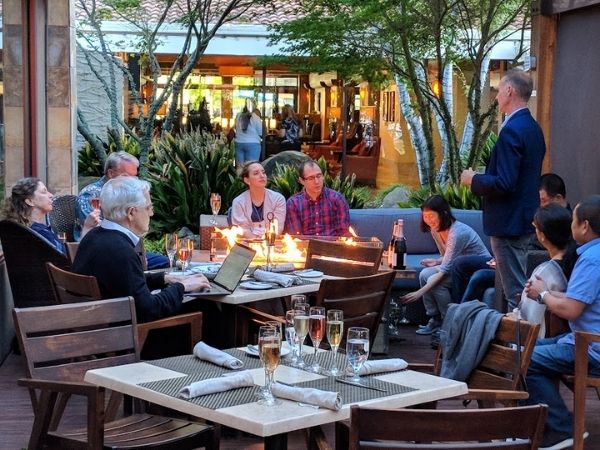 Gruet wine dinner event at The Santa Clara Marriott, CA- Photo by T.B.
While we have seen tariffs placed on many staples of countless SKUs making up considerable quantities of inventory, certain brands and the support tools behind them have maintained their success. Brand loyalty plays a large role in the decision-making of how prominently a brand is placed in a beverage program. Developing this business relationship is based on the identity of the brand and the establishment that carries their products. This affiliation between a buyer and a seller is commonly established through various promotional incentives, offering education and brand immersion to buyers and their teams.
A restaurant most proudly and prominently displays and pours their favorite beverages. It's that simple! It is clear that a harmonious business relationship between wine reps and wine buyers will bring in more sales and benefit both. A dining establishment inherently acknowledges that the beverage program it maintains can and should act as its biggest sales vehicle. Restauranteurs look for value and an offering of quality for their guests.
Markups at hotel restaurants often still maintain a quadruple price increase, whereas Steakhouses and fine dining establishments still see markups of 2.5 to 3 times the at-cost price of a wine. With many restaurants now being permitted retail licenses in light of the pandemic, numerous dining outlets have chosen more attractively priced bottlings for their diners. Being relegated to curbside pickup and take-out beverage sales, the hospitality industry has been forced to reinvent itself and focus beverage sales on quick-moving inventory.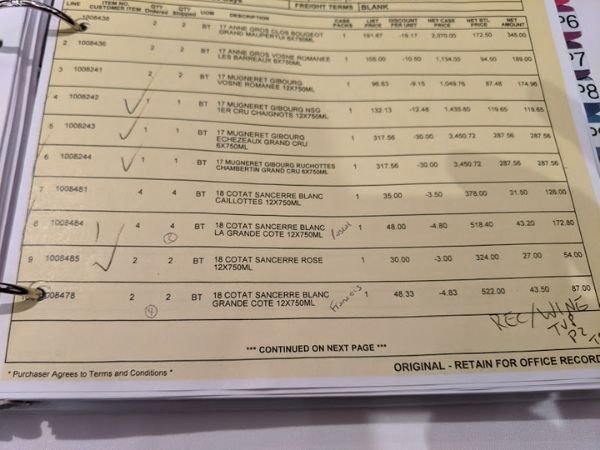 Wine Shipment Inventory List - Photo by T.B.
Despite buying trends having shifted vastly in recent months, a sales relationship must be forged and maintained between brands and their buyers. Ultimately a certain passion and an elevated appreciation and accessibility of certain products, bottle formats, styles, and regions count among the key components of what a wine buyer and wine seller expect from each other. Purveyors of premium brands must endear their brands to buyers. This all boils down to brand loyalty in the end.
Affinity for a certain wine rep, distributor, region, style or brand does not happen overnight. No matter how great a story or flavor a beverage possesses, the value will always drive the decision for a restaurant to prominently display a distinct SKU. Many portfolios offer countless brands of high repute and value, so a distinction between beverages on offer has to be forged. Promotional tools such as Coravin or Perlage program incentives, winemaker dinners, and staff training can go a long way for starters. If a wine seller wishes to have a restaurant pour higher-end wines by the glass, then offering a regular supply of argon capsules is always an attractive offer for a wine buyer. A successful and endearing beverage program consists of a cleverly-showcased display of various offerings. To find a placement on any established wine list or beverage program, you must offer a wine buyer precisely what his restaurant would perform best with. Neither a wine buyer nor a wine seller wants to see a wine bottle sit on a shelf and collect dust.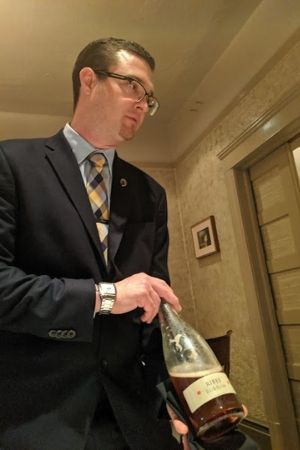 Chez TJ wine director Paul Carayas and a bottle of Danish Cold Hands sparkling Rhubarb - Photo by T.B.
Support tools should effectively facilitate beverage sales. In my experience as a bar program, private dining, and restaurant wine buyer, I have gratefully accepted certain brand's copper mugs, bar liners, coasters, drying mats, champagne buckets, and many useful and high-quality branding tools offered to me for our dining establishments. A prolific brand representation often stems from interactions between wine reps and brand ambassadors at winemaker luncheons and dinners, winery visits, and sommelier immersion trips. Inviting a beverage buyer to meet with the people behind the brands and to visit their wineries, vineyards, breweries, and distilleries allow a restaurant establishment a glimpse into the producers of the beverages they pour for their guests. Brand immersion and awareness is integral for wine buyers to be knowledgeable and effectively promote their products.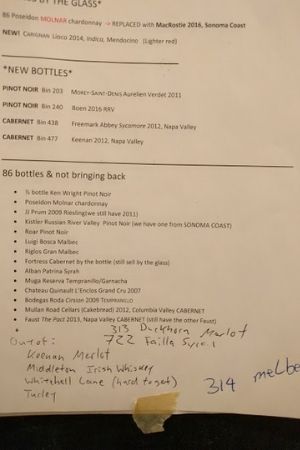 Wine program staff update sheet - photo by T.B.
By offering staff training and tastings a brand can spread passion and awareness among a restaurant's sales force. There are a few wineries I still think of when I utilize their coasters, or even when I wear their baseball hats, use their chapsticks and wine openers. I fondly remember yacht excursions, vineyard dinners, beach-side catering, exclusive travel, and guest residences on mountain top vineyard sites. I would lie if I didn't admit that these positive reminders don't influence the awareness of a brand in a positive way.
The staff at every restaurant I have ever worked for appreciate all of the cool promotional items certain brands gift them and enthusiastically sell their brands to their guests.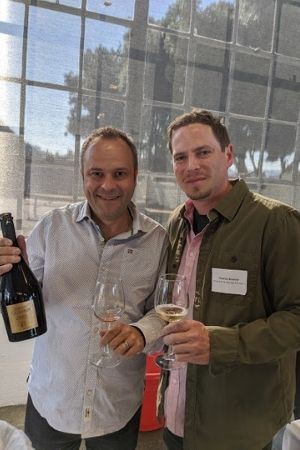 Winemaker and wine buyer at Fort Mason, San Francisco trade event - Photo courtesy of T.B
As a beverage buyer at a fine dining hotel restaurant, I have found that waiters and bartenders greatly increase sales of cocktails, wines, flights, and beers when being offered incentives, including winning a magnum bottle of wine or a tasting at a winery, brewery or distillery. Keeping a brand's buyers and their team proud to feature them and to remain interested through incentives, value, loyalty, and support tools will continue to drive sales regardless of the state of the beverage and hospitality sectors.
About the author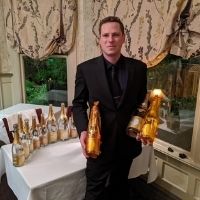 Thomas Brenner is a sommelier, beverage consultant, wine buyer, and wine writer based in the San Francisco Bay Area. A native to central Europe, Thomas has lived in Germany, the Washington D.C. area, and California. When he is not researching material for his wine writing or working as a sommelier, he enjoys traveling to winegrowing regions near and far.
Mr. Brenner has been interested in geography, history, and culture from an early age, setting himself up seamlessly for a career in wine.
He has performed as a sommelier in fine dining establishments encompassing all tiers of coveted Wine Spectator awards and acted as MOD and sommelier at several Michelin-starred restaurants. He has also been a wine buyer for a popular hotel fine dining outlet and enjoys coming up with unique pairings for his guests. Thomas constantly adapts to an ever-evolving set of clientele and dining environments while lending his expertise to online forums, social media, and fundraisers such as Auction Napa Valley, Pebble Beach Food and Wine, and charity dining events at smaller boutique restaurants.
When he is not actively engaged in wine-related work, he spends his time with his eight-year-old daughter in and around his residence in San Jose, CA, eagerly planning his next trip to distant wine-growing regions.
Get your wines in front of Sommeliers, Wine Directors and On-Premise Buyers of USA. Here's How To Enter your wines.