Wine Case Displays: No 1 Marketing Investment You Can Do

04/12/2020 Packaging goes a long way into brand building. And we believe that wine case displays can build fortunes with the right packaging in place.
I am a big fan of wine floor displays. Getting a 25 case wine display right in front of the front door is like getting the best opportunity to sell your wine in that account. Here are the top 7 reasons floor displays can work for you.
1. Getting a 25 case wine display gets you instant customer recognition. Customers who are willing to try new wines, will pick a bottle or two and give you a chance.
2. Branding: customers will register your brand name. If that display program is for a month, chances are a lot of the wine customers of that store may switch to your wine or at least give you one chance.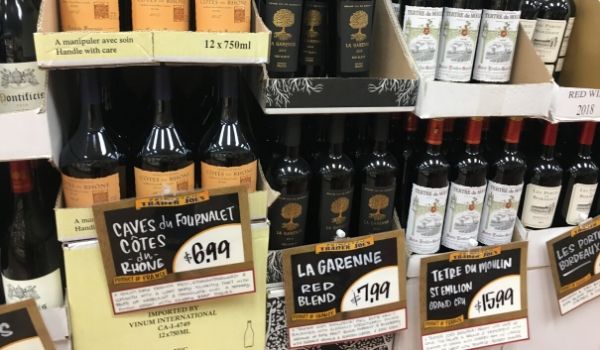 3. Talk of the town: wine business goes fast with word of mouth. Sales reps of that account from other distributors will soon start talking about the success of your wines. Especially if you have 10 stores in that area where you have 25 case floor stacks. That message is very powerful as other retailers will start noticing which creates an inbound soft inquiry from new accounts.
4. Rotating customers: when one customer shops from 2 different wine stores, and one wine store has your 25 case display and they are hooked on your wines, chances are they will ask the other account "do you carry this wine". That is gold. Retailers will start with your wines by giving you a mixed case or inquire about your 25 case display program. The key here retailers don't like disappointing their wine buyers and will get the wines for them. Because they don't want to lose their customers to a competitor.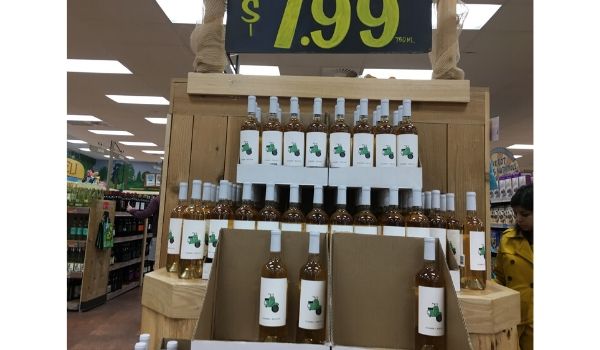 5. Depletion: you will sell wines are much higher rates than from the shelf.
6. Be last seen: we often forget that not only the first impression is important but the last impression also counts. You will be surprised how many consumers will pick a bottle right before they reach the cash register. A classic scenario is men grabbing his beer or Jack Daniel and on the way picking a white wine for his wife. Remember to set your Case displays both sides.
7. Mix and Match: case displays give you a chance to showcase all varieties thus giving a better opportunity to create new customers.
About the Author: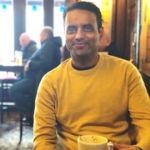 Sid Patel, CEO and Founder, Beverage Trade Network, Get Drinks Delivered, London Drinks Guide, IBWSS, London Spirits Competition, BevRoute, Sommeliers Choice Awards, Bartender Business, USATT, Cannabis Drinks Expo, International Bulk Wine and Spirits Show, USA Trade Tasting.
About Sommeliers Choice Awards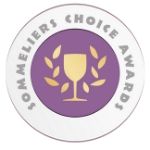 The goal of the Sommeliers Choice Awards is simple: to provide on-premise buyers and sommeliers a valuable benchmark for understanding which wines would make a compelling addition to a wine list.
The judging panel of the Sommeliers Choice Awards will consist entirely of top sommeliers, on-premise wine buyers and wine directors at U.S. restaurants, bars, pubs, and clubs. In order to be selected as a judge, sommeliers need to provide evidence of their expertise within the on-premise industry. In some cases, these sommeliers may also be wine consultants for on-premise establishments. They may also have a buying role in addition to working on the restaurant floor.