"A Good Winemaker Makes Wines That are, First and Foremost, Free of Flaws,"- Says Jessica

27/09/2022 In the interview below, Jessica Munnell, a Winemaker at Wautoma Wines, talks about how she started making wines and wine range at Wautoma Springs and shares her views on the evolution of the wine industry.
Jessica switched from viticulture to winemaking in 2003, starting with an internship in Australia. She worked at Snoqualmie, Chateau Ste Michelle Canoe Ridge, Mercer Wine Estates, and Vintage Wine Estates after moving back to the United States. Her wines have received various global, national, and regional accolades. Jessica approached Tom Merkle (Vineyard Owner) in 2008 about collaborating to make a wine using his grapes. The greatest Cabernet Sauvignon from Wautoma Springs and Malbec from Stone Tree Vineyard were combined in a partnership to create Wautoma Wines.
[[relatedPurchasesItems-41]]
What has your winemaking career been like? Tell us a little about your background.
After finishing college, I began my career as a viticulturist in Washington state. I worked for a large winery and had the great opportunity to be exposed to many different vineyard areas and to interns from around the world. These interns inspired me to be curious about the winemaking side of business and travel. I quit my job to work as a cellar hand for harvest in Australia in 2003. That cellar job in harvest launched my winemaking career, and when I returned to the US, I was hired as an enologist. I subsequently worked my way up in my career to assistant winemaker. When I took some time off to stay home with my newborn daughter, I launched Wautoma Springs Winery.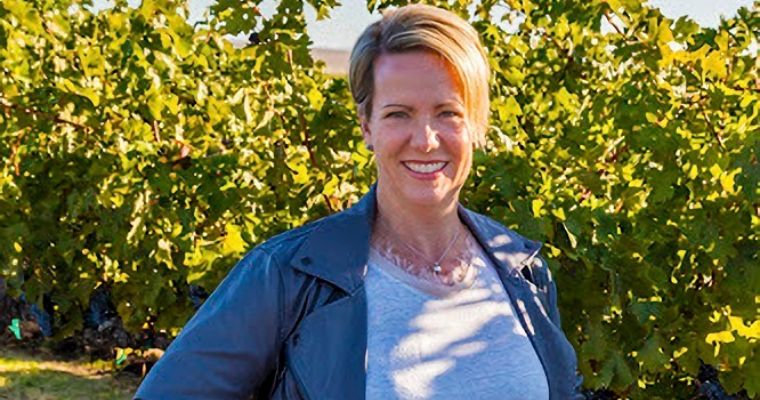 Image: Jessica Munnell
How do you think the Wine industry has evolved?
Selling direct to consumers has increased significantly over the last few years. Focusing on smaller brands selling directly to wine lovers has helped small brands like ours. Consumers want to have a connection with the wine they purchase and a great experience at the tasting room. Wineries are more focused on providing that connection and experience.
Tell us a little about your day-to-day role.
My day-to-day role is of a winemaker, first and foremost. Right now, we are in the middle of harvest, so I begin my days out in the vineyards, tasting fruit and pulling vineyard samples to check for sugar and acid levels in the grapes. The rest of the day is spent at the winery, tasting and managing the fermentations, hand sorting the fruit that is harvested, etc.
Tell us about your wine range and what makes them unique.
Wautoma Springs Winery was named after the first vineyard Tom Merkle planted, Wautoma Springs vineyard. Tom and I met in that vineyard in 2000 and developed a friendship that later evolved into a partnership in Wautoma Springs winery. I make wines from Tom's grapes, highlighting the delicious fruit from his beautifully managed vineyards. We have several red wines and a few white wines in our profile. Our red wines are all Bordeaux varietals, specifically Cabernet Sauvignon, Malbec, and Cabernet franc. Our white wines are comprised of Albariño, Sauvignon Blanc, and Rosé. All of our wines are produced on a very small scale and true to their varietal character.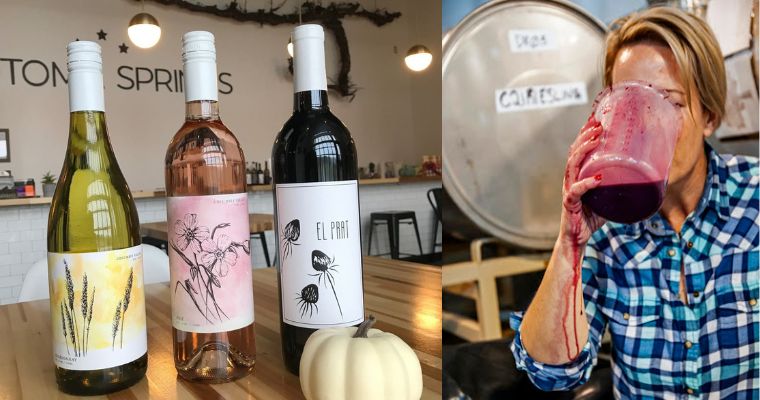 Image: Jessica Munnell
What's your elevator pitch to a sommelier when pitching your brand?
Wautoma Springs focuses on intense Cabernets and Malbec with some dry white wines to cleanse the palate. Wautoma Springs is the culmination of a friendship between a winemaker, Jessica Munnell, and a grape grower, Tom Merkle.
How do you help sommeliers with depletions of your brand?
I help sommeliers by telling the story of Wautoma Springs. Focusing on the fact that Tom grows the grapes, I make the wine. Our wines are produced on a very small scale; each is a beautiful expression of the vineyard it came from.
What do you cover in your product training with a sommelier?
I focus on how food friendly our wines are. All of our wines, both reds, and whites, are dry (no residual sugar). Our wines have some lovely acidity that makes them very food friendly.
How do you think a winemaker can help drive marketing and sales personally?
I think a winemaker can drive sales by telling the story behind the wines. Helping the consumer feel connected to the place where the grapes were grown, where the wines were made, and the team's vision when making each wine.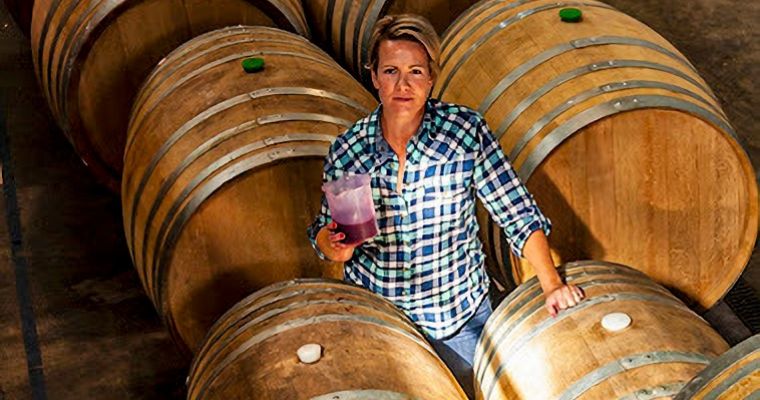 Image: Jessica Munnell
Image credit: Richard Duval
Define a good winemaker.
A good winemaker makes wines that are, first and foremost, free of flaws. Secondly, a good winemaker thinks about the consumer and who will be drinking the wine while making each wine.
Which is your go-to drink, and what is the perfect setting you enjoy it in?
A glass of albariño, preferably enjoying it near the ocean.
What do you do when you are not making wine?
Raising two children keeps my husband and me pretty busy. As a family, we love to travel.
What is your idea of a good life?
Being a winemaker is a fantastic life. With great wine comes great food and opportunities to visit other wine regions around the world.
Header Image: Jessica Munnell
Interviewed By Aakriti Rawat, Beverage Trade Network
2023 Submissions are closed. The Deadline for receiving samples in the warehouse is April 30, 2023.