A Veteran - Master Sommelier, Joseph Spellman

31/08/2022 Joseph Spellman MS of Justin Vineyards and Winery, shares invaluable insights from his vast experience working in the wine business and his go-to wine story.
Master Sommelier Joseph Spellman is the National Spokesman for Justin Vineyards and Landmark Vineyards. He has been working in the wine industry since 1979, primarily as a professional sommelier in Chicago's top hotels and restaurants. He has also worked in various other sectors of the wine business including retail, wholesales, importing companies, wine education as well as a consultant. Earlier he has worked as Director of Education for Joseph Phelps Vineyards and has hosted many wine seminars and wine festivals across the globe.
After earning the prestigious title of Master Sommelier from the Court of Master Sommelier in 1996, he won the 1997 International Grand Prix SOPEXA du Sommelier and the title of "The Best International Sommelier in French Wines". In the following year, he was also named Wine and Spirits Professional of the Year by Bon Appetite. He has won a lot of awards in his lifelong career in the wine industry and had a lot of highlighted moments.
[[relatedPurchasesItems-32]]
Tell us a little bit about yourself. How did you begin your career and how did you progress into this role?
I started as a part-time bartender trainee in college at a small independent restaurant and wine bar in Chicago. From there I took on positions at other restaurants with greater wine management responsibilities, and eventually, after several years of tending restaurant bars and managing dining rooms, was appointed sommelier at the then prestigious Maxim's in Chicago. I held several tuxedoed sommelier positions in fine dining, and ultimately had my greatest and most sustained success at Charlie Trotter's in the mid-1990s. I passed the Master Sommelier exam in 1996 and took first place in the SOPEXA international sommelier competition in 1997.
Define your role and the tasks involved in your role
My current role takes me around the US leading wine education for distributors, restaurants, and retailers, as well as consumers on behalf of our Paso Robles and Sonoma wineries.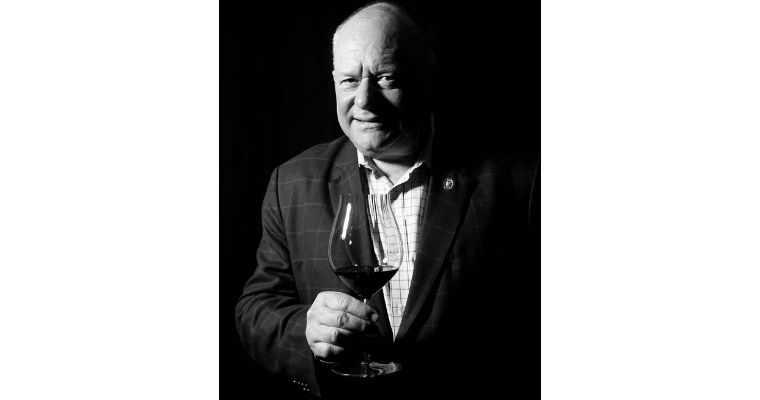 Source: Florida Wine Academy
If not a sommelier, what else would you have been?
A stage manager and dramaturg in theatre!
What questions would you ask the restaurant owner before you plan your wine sales growth strategy?
Are you committed financially to cellaring and wine service education of your team? Will you promote your wine savvy in your public relations and social media strategies? Will you hire competent and energetic wine managers and servers? Are you open to unconventional and counter-traditional wine styles? Will you invest in excellent wine equipment like glassware, decanters, refrigeration, and display space?
How can suppliers work with you to drive sales?
Importers, distributors, and marketing companies all provide essential pragmatic purposes in getting wine safely to the consumer's glass. They can ship and price accurately and fairly can commit to needed stocks over a reasonable period, and in some cases partner in seasonal or long-term promotions of products.
What are the three main things you focus on daily in your role?
Gaining market awareness, learning about new products and regions in the wine world, and presenting more helpful information to our customers.
What are the points you look at when selecting a new wine for your wine program?
As a sommelier, I would select wines that reflect the aspirations and themes of the restaurant. A given restaurant, whether French, Italian, Japanese, locavore, or steak house, may have specific culinary traditions and varying levels of luxury and sophistication, among other attributes. The wine program should conform to the ideals of the restaurant concept.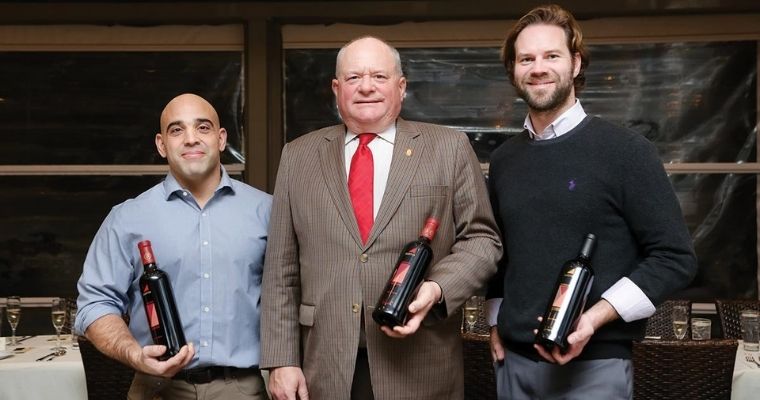 Source: Beverage Journal
Define a good sommelier and what qualities you would look for when hiring one.
Strong work ethic. Good business sense. Financial (spending) responsibility. Willingness to take on every job that hospitality requires. Well-groomed, though not necessarily formal, appearance. Sufficient knowledge to explain various wines and beverages with professional ease at tableside.
What do you look for when you have to evaluate the effectiveness of a wine program?
Is it profitable? Is there a reasonable correlation between inventory and sales? Do the selections by the glass and on the wine list connect appropriately to the culinary offerings?
If you had to pick one red and one white wine as your personal best, which wines would they be?
Always a challenge to narrow it down! Two great experiences: an early aha! the moment when tasting Puligny-Montrachet from Domaine Leflaive as a rookie, and a perfect bottle of the sensational 1959 Chateau Lafite Rothschild on my final night working at Charlie Trotter's in 1998.
Wine involves a lot of storytelling, what's your go-to wine story?
A favorite memory was trying to speak French with a Spanish wine producer in Navarra on one of my many European wine visits. My French was poor, but it was better than my nonexistent Spanish! Another involved a Sonoma producer "hijacking" our Napa Valley bus on a Sommelier Summit, and taking us to the unbridled fun of Sonoma County after two days in "pretentious" Napa.
Is Price = Quality in Wines? What's a value-for-money wine that you would recommend?
Krug Champagne can be a great value, although it's expensive. And many inexpensive wines can be terrible values if the wine is poor. That said, a favorite value for me lately is dry South African Chenin Blanc. Amazing quality and great dedication to a clean modern style.
Source: Instagram
What price points are hot for your customers?
Variable by region of origin, of course. Wines in the $60-100 range on American lists seem to have the greatest velocity.
The best and worst part of your job
Best is meeting restaurant buyers all over and encouraging and promoting with them. Worst is the anxiety of travel and timing.
Any favorite food and wine pairing suggestions
I love our JUSTIN Central Coast Viognier with sauteed scallops. I would choose roast duck breast with good Landmark Sonoma Coast Pinot Noir almost any night!
Which varietals or countries are in demand these days for your business
Cabernet Sauvignon is king.
Favorite Song, Podcast, and Book
Song: Beethoven's Song of Joy in his Ninth Symphony. Podcast: The Last Archive, Jill Lepore.
Current book: Klara and the Sun, Kazuo Ishiguro.
Header image source: Traffic Chic
Get your wines in front of Sommeliers, Wine Directors and On-Premise Buyers of USA. Here's How To Enter your wines.