Aaron Lieberman,Oregon Winemaker On His Life and Winemaking

19/12/2022 Enologist, marketer, salesperson, compliance officer, accountant, cellar worker, and repairman is also my role as a winemaker, says Aaron Lieberman, Iris Vineyards winemaker.
Tell us a little about your background and journey into winemaking.
My interest in the Oregon wine industry started in 1990 while studying soil science at Oregon State University. Between 1990 and 1993 I took classes from or worked for several professors and grad students who were passionate about wine and particularly the blossoming Willamette Valley wine industry. After graduation, I spent three years in Guatemala with the Peace Corps. There I taught subsistence farmers how to improve crop yields through plant and seed selection as well as working extensively on improving corn and bean storage techniques for these same farmers. Following Peace Corps service I returned to Oregon and immediately started work on the viticultural side of the industry, transitioning to the winemaking side as an intern to Isabelle Dutartre at DePonte Cellars in 2001.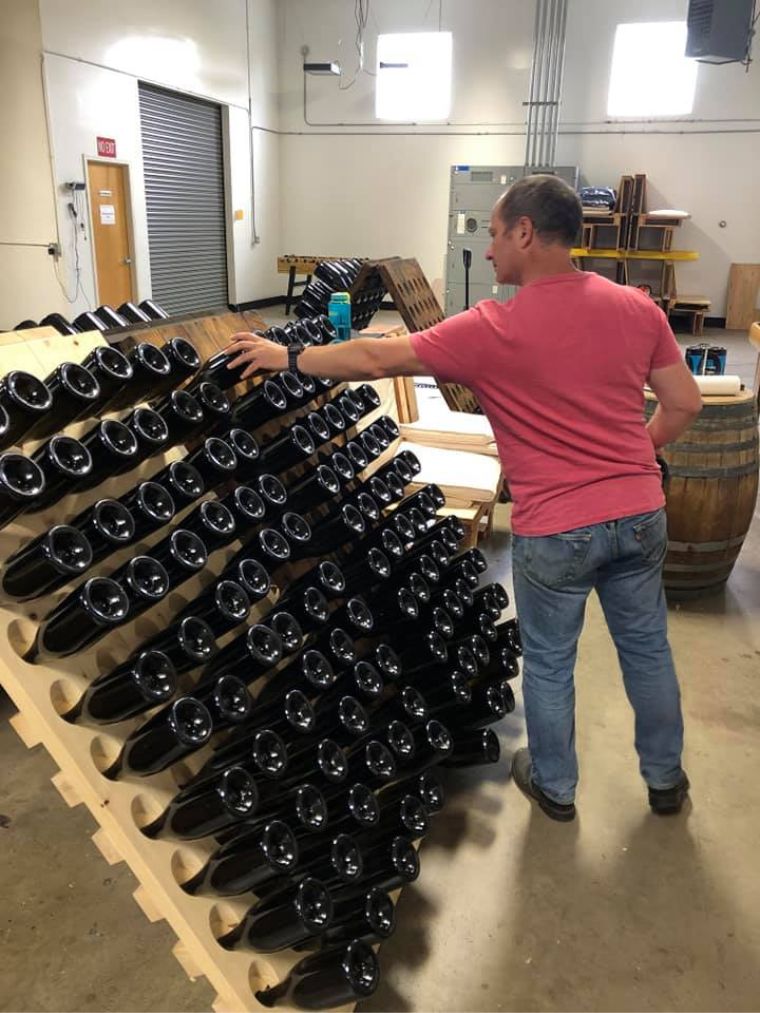 Image: Aaron Lieberman; Source: Facebook
Your current role and what does your day look like?
I am currently going on 15 years as a Winemaker at Iris Vineyards. Like most winemakers, I wear a lot of different hats. Enologist, marketer, salesperson, compliance officer, accountant, cellar worker, and repairman to name a few.
What inspired you to become a winemaker?
Before working my first harvest at DePonte, I was only curious about the winemaking side of the business. DePonte Cellars was a vineyard management client of the company I was working for at that time, so I asked my boss (the owner of the vineyard management and development company) permission to work harvest there. My experience that year, working with Isabelle, was eye-opening. I had intended to go back to vineyard work following the harvest but, whether because of frustration that I hadn't participated in the vineyard part of the harvest or because he understood that I now had a passion for winemaking, I was asked to leave the vineyard management company. I quickly found a cellar job and never looked back.
How do you think a winemaker can help in driving marketing and sales personally?
Winemakers are held in very high esteem, in some cases rock star status. Social skills and willingness to genuinely connect with people on all levels of the industry from fellow winemakers to distributors, retailers and consumers help to drive marketing and sales. It is also very important for a winemaker to contribute content for social media when needed.
Define a good winemaker
While the concept of making wine is fairly basic the ability to make great wine year after year is not. Consistency, in my opinion, is the number one thing that defines a great winemaker. You could certainly break this down into distinct qualities such as having a deep understanding of viticulture, chemistry, and microbiology or an excellent ability to manage people and workflow and so on. The trick is bringing all of these skills together each vintage to make the best possible wine from the grapes that arrive at the winery.
What is the hardest part of a winemaker's job?
The hardest things for me are those things that I perceive as taking time away from actual wine-making activities. Not that I don't enjoy those aspects of the job but, it is always in the back of my mind that I could be spending that time to improve the product we ultimately put in the bottle. So, perhaps the great challenges are finding the correct balance between wine-making and non-wine-making duties and cultivating the ethics and passion of one's cellar and lab workers so you have confidence that things are being done well and correctly.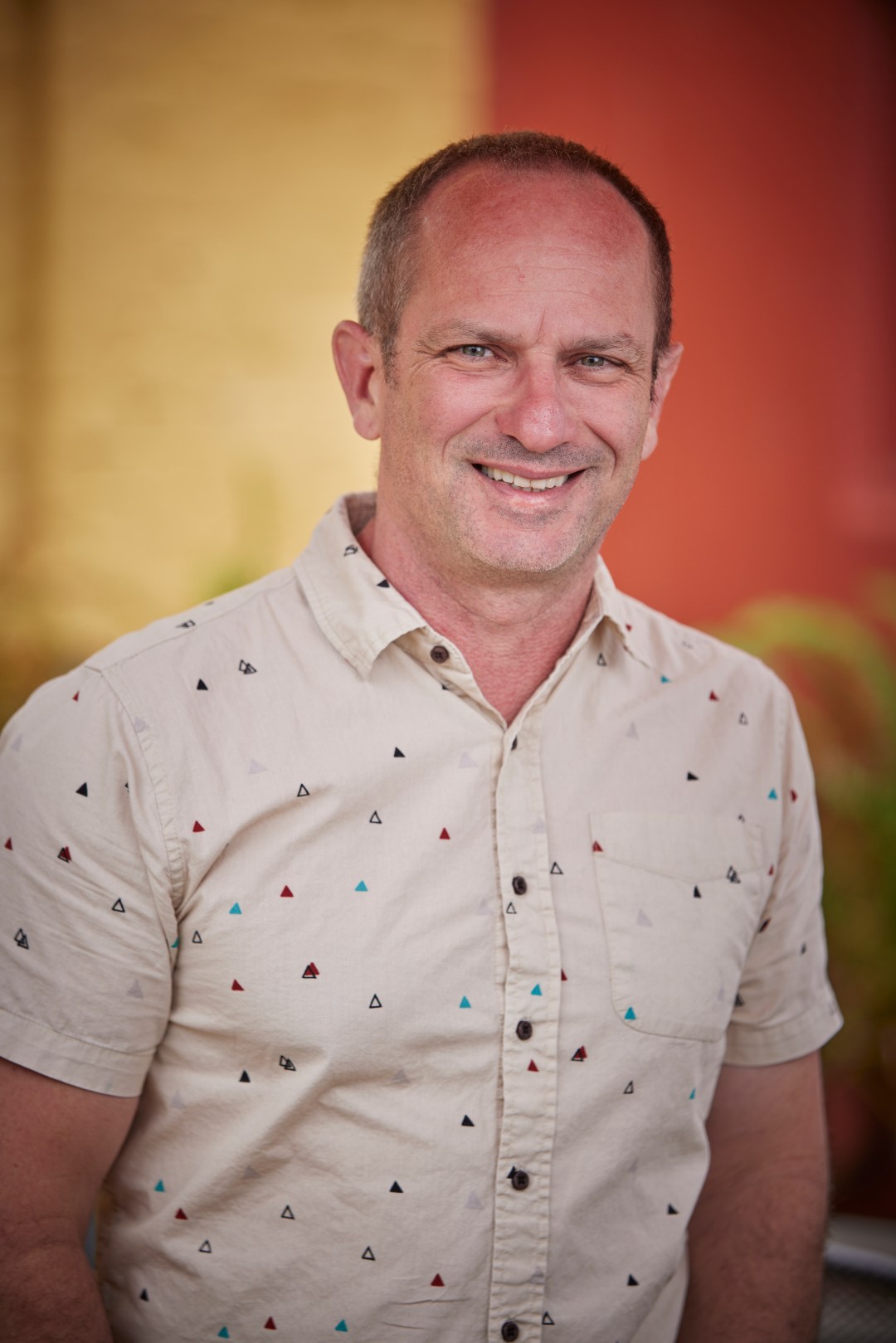 Image: Aaron Lieberman; Source: Iris Vineyards
What do you do when you are not making wine?
I enjoy gardening, fishing, crabbing, and home improvement projects as pastimes. Also, enjoy visiting my parents who both live in Oregon now, and other family members and friends.
What are the current challenges winemakers are facing according to you?
One of my big challenges right now is adjusting to the market shift in Oregon grape sourcing. The Willamette Valley had low-yielding vintages in 2018, 2020, and 2021. With demand exceeding supply by quite a bit, not only have prices gone up but many grape growers are demanding better terms and that wineries provide picking bins, and arrange and pay for trucking among other things.
What skill or topic you are learning currently in wine and why?
There isn't a specific topic right now. Some of the things I've been studying and improving on over the last few years are: managing the extraction of red ferments, improving juice quality for our white varietals, and everything having to do with sparkling wine.
What is your idea of a good life?
I think my life is pretty good. I love my work, have close friends where I live, and feel as though I am part of the community. The things that could improve, and I am sure almost everyone would say this, are having more money and more time. Most winemaker jobs are very demanding of one's time and pay much less than people might expect.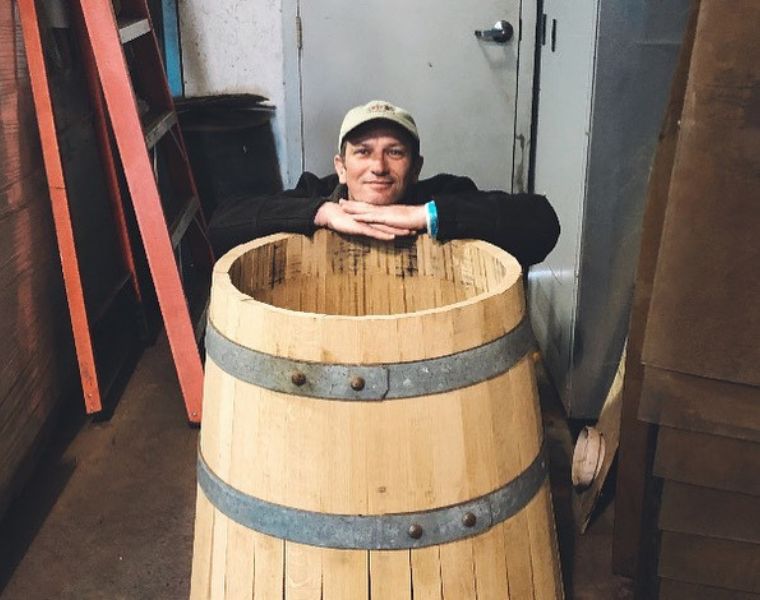 Image: Aaron Lieberman; Source: Facebook
Who are your top 3 sommeliers whose work you admire?
1) Denise Mueller is a certified sommelier working in St. Louis, MO area. She recently became the beverage program coordinator for Sasha's Wine Bar Group, is an adjunct instructor at Saint Louis University and is a founder of the Mid-American School of Wine.
2) Theresa Rogers is not a certified sommelier but has accomplished a lot in her wine career which started in 1978 as a wine salesperson in Manhattan and Westchester. Most recently, in 2018, she opened her own fine wine shop, Harbor Point Wines & Spirits, in Stamford, CT. On my first visit to her shop, she and I had a very engaging conversation about sparkling wine, a category we are both passionate about.
[[relatedPurchasesItems-41]]
3) Brad Phillips is the GM and Beverage Manager at Blood and Sand in St. Louis, MO. The establishment was started as a private club in 2011 and, in 2018, opened to the public as a full-service restaurant. Under Brad's direction, Blood and Sand received an "Award of Excellence" from Wine Spectator.
Your favourite 2-3 wine books?
"Wine" by Amerine and Singleton, and "Dali. The Wines of Gala".
Header Image: Aaron Lieberman; Source: Facebook