Brahm Callahan: How He Compiled the Wine List of 2300 Bottles

11/12/2018 "When we set out to build the list, we wanted to have strength in California: I think we have the best domestic list in the USA now." - Brahm Callahan
Grill 23 and Bar is a Boston icon, famous for its meat, seafood, and wine. The 2300-bottle list is one of America's finest, and the man charged with compiling it is Brahm Callahan, Beverage Director for the Himmel Hospitality group. It has been a long and involved task, he says, a task that began many years ago.
"The Grill's wine list has grown organically," he says. "It's a 35-year-old restaurant and it was really in the 1990s when it started to have a more serious wine program - but it was around 2010 or 2011 when we started to really kind of grow the list.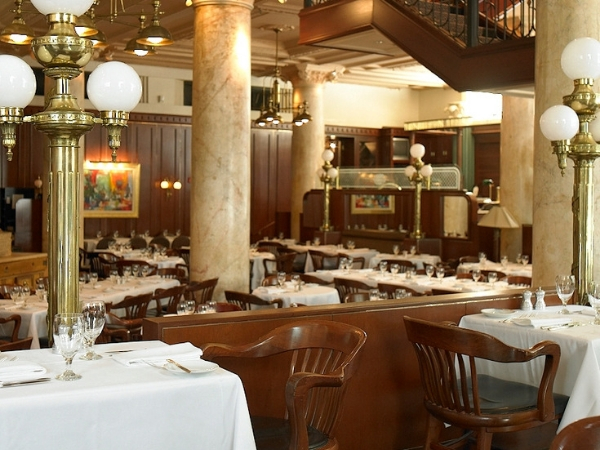 "When we set out to build the list we certainly wanted to have an absolute strength in California - and I think we now have arguably the best domestic wine list in the United States. Certainly top three!
"But we want to have a balanced wine program too, so, and the nice thing about having that many wines is there's no reason for us to not have offerings from all over the world, whether it's Portugal, or Greece, or Italy or whatever it might be beyond the traditional steakhouse wine list. Some of those wines we only have one or two selections but if somebody wants to drink a Pinot Noir, they can do that."
Callahan's credentials are impressive. He's been in the industry since university, where he paid his way by selling wine. He became a Master Sommelier in 2015, an achievement that absorbed hours of his spare time. "It's a wonderful process because you can make a lot of friends, but it's an absolute grind," he says. "It's probably the worst thing you can do to your life. Socially, all your personal time is just consumed, you know, tasting and meeting, and it makes wine almost not fun, right?
"It's just really a hard thing to think about until you get into it and then you love it, but then it's this thing that's just killing you! And then you pass and it's awesome and it's amazing and totally worthwhile, but for me, it was three years, so three attempts to pass and I was studying 40 to 60 hours a week trying to pass. I'm glad its over!"
It's great preparation, though, for the complexity of Callahan's role at Himmel Hospitality. He starts early in the morning, looking at the previous day's restaurant reports. After that, he deals with purchases, deliveries and allocations before meeting with vendors in the late morning. The early afternoon he tries to catch up with the teams, individually, and look at what's going on in the restaurants.
"I also look at, what are our financial goals for the week?" he says. "Where we are for the week, and the month, and the year? And then I try to make it in for service at each one of the restaurants once a week. It doesn't always happen that way. A fair amount of my job now is computer-based."
All this and he has to keep the charge of the wine lists, too. Although the food in each of Himmel Hospitality's four restaurants (Grill 23 & Bar, Post 390, Harvest, Bistro du Midi) is approachable, the lists themselves are quite different from each other.
"You probably only have between 15-20 per cent of crossover between the wine lists," he says. "And even though all of them have that more approachable style of cuisine, all the influences are different, the flavour profiles are different, the cooking techniques are different.
"Each wine list is geared to not just the kind of cuisine that the restaurant has, but also partly to the clientele. So selling wine in Cambridge is very different than selling wine in the Back Bay. You can do different things - and that's a really fun thing to do.
"It really allows each one to have its own identity and that's the nice thing about this group: each one of our restaurants really is an independent restaurant, even though we have communal ownership. There are plenty of people who dine at one and don't know that we own the other one."
Callahan has been working in Boston since 2005, during which time the city's wine culture has evolved rapidly. "In 2005 there were probably only four or five restaurants with serious wine lists," he says. "And by serious wine list, I mean [there was] somebody whose job it was to run that program, somebody who was giving a significant amount of thought into the kind of wine program that it was going to be versus a cookie-cutter approach.
"The food seems to have changed quite a bit in Boston in the last 13 years so we've seen a significant amount of modernization, and a number of different ethnic links which have really started to gain traction and as that happened, more people started to become serious about wine.
"That being said, Boston has always been a very, very strong bastion for Bordeaux and Burgundy and California - the more classic wine regions of the world - because Boston is probably one of the more European cities in America. We are such an old city, with a fair amount of established populations who have lived here a long time."
About the Author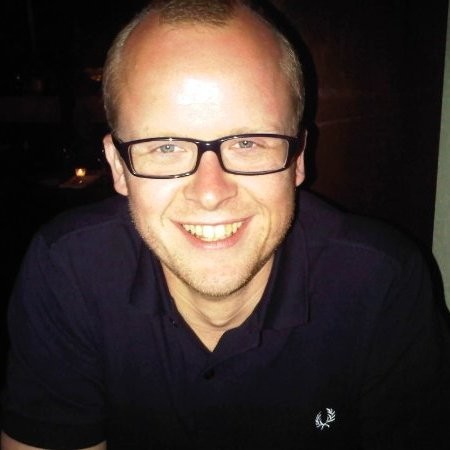 This article is written by Will Hawkes, contributing editor for Sommeliers Choice Awards. Will is also a regular contributor to The Financial Times, The Guardian, The Washington Post and Beer Advocate.
The Submission Deadline Is April 14, 2023. Get your wines in front of Sommeliers, Wine Directors and On-Premise Buyers of USA. Here's How To Enter your wines.