Cha McCoy: Sharing the Passion of Wine with People

10/12/2018 We're breaking down who should drink wine and when it should be consumed. It's about getting people to communicate, too
When she arrived in Rome in 2010, Cha McCoy already loved great food. But she was about to learn a different way of enjoying it. "It was very obvious that if you're eating [in Italy], you're gonna order wine," she says.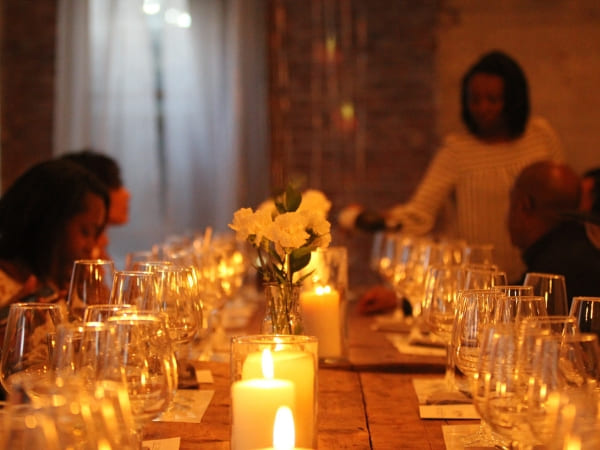 "And even if you have no idea of how to read the wine list, what's going on with the wine list, what are all these grapes that you've never heard before, it was more of a part of the ceremony of eating. That appreciation stayed with me when I moved back home."
Home is New York, where McCoy grew up, in Harlem. It's here that she has built on her wine knowledge and skills, first by working at The Winery, a wine shop in Harlem, and subsequently with The Communion, a regular dining event that aims to introduce drinkers to the sort of food and wine culture that she so enjoyed in Rome.
"I have three main goals [with The Communion]," she says. "We're breaking down who should drink wine and when it should be consumed. Secondly, we're bringing people together. How do I get more people off the phone, more in front of each other, communing with each other? People come out, meet new people in their community no matter what they look like, they cross boundaries. Wine can do that. And then, lastly, I want my events to highlight people of colour, as well as female chefs and winemakers and restaurateurs."
So far, The Communion has taken in a diverse array of cuisines - from north Italy to Senegal - and has taken place not only in New York but also as far afield as Rome and Madrid. It started, though, in McCoy's apartment.
"So people were in my house, drinking wine, and having nice bread," she says. "I would go to the baker, and get some cheese and do more of an aperitif version. There was no chef at that point, and so that's why I named it Communion; it was just like church, where you get your wine and your bread. It was very much a community event: people who lived locally were coming, my friends or family from my local community showing up."
McCoy's original education in food came from her father, who owned a diner in Harlem. He had an insatiable thirst for New York's hugely diverse food scene, she says and introduced her and her brother to this world. "He would hop around different neighbourhoods in New York City, basically taking in the culture," she says. "He wasn't chasing, let's say, ratings or the new hot restaurant people were talking about. It was more about New York City, whether you're in certain areas of Queens or certain areas in Manhattan. There's a different type of cultures associated with those neighbourhoods."
He wasn't a wine-lover, she says, but he still enjoyed matching food with his drink: "He wanted the local beer from whatever country or culture's food we were eating. If we were having Japanese food, he wanted Japanese beer, you know, so I remember at that very young, you know, he wasn't loyal to one beer, it was more like whatever style food we're eating, he wanted the equivalent local beer to that."
McCoy has imbibed this spirit of adventure. Her desire to know more about wine has taken her to Argentina, Chile and South Africa, and she's rapidly accruing wine qualifications. As a black woman in the wine industry, she has a unique perspective on the preconceptions that continue to bedevil the drink.
"Wine is expressed as something that's very high class and only certain people drink or appreciate it," she says. "But you don't have to spend a lot a money to get a decent Rioja, and you can appreciate it if it's paired well, even if you like typically sweeter drinks.
"We normally only think of wine being paired with things that it's more naturally grown around, right? What grows together goes together. If I'm eating a very nice Italian pasta dish, then I'm gonna drink this very nice Italian wine - but at the event, I did in August, with a full Senegalese restaurant, I decided to pair [the food] with French wine, with Italian wine. I'm gonna break that barrier.
"The world is diverse, and all these areas that we're talking about, may not all be in wine-making regions, but yet the food that comes from these places, whether it's the Caribbean, whether it's India, whether it's Senegal, you know, there are wines for all of them."
About the Author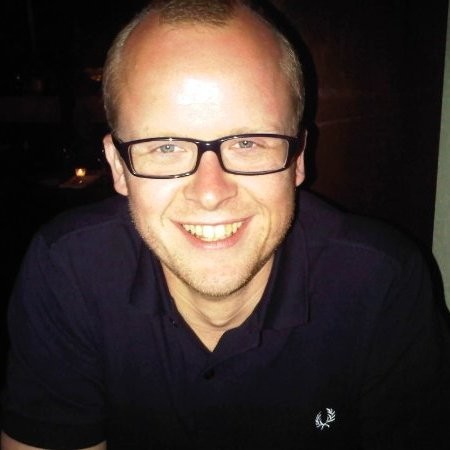 This article is written by Will Hawkes, contributing editor for Sommeliers Choice Awards. Will is also a regular contributor to The Financial Times, The Guardian, The Washington Post and Beer Advocate.
The Submission Deadline Is April 14, 2023. Get your wines in front of Sommeliers, Wine Directors and On-Premise Buyers of USA. Here's How To Enter your wines.