Daniel Murray: Keen for Customers to Break the Rules

"I am into wines being for everyone. I think a lot of wine lists alienate people." - Daniel Murray
At one of London's classic fish restaurants, sommelier Daniel Murray is keen for customers to break the rules
Daniel Murray has two wine cellars at Bentley's Oyster House in London; one for white, and one for red. They are not, he emphasizes, the same size. "Because of ordering, I spend a huge amount of time in the cellar," he says. "I've got a huge white wine cellar, it's completely refrigerated and I spend a lot of time in their checking stocks and vintages - but when I go to the red wine cellar I open the door and it's, 'Oh that's red wine, that'll do!"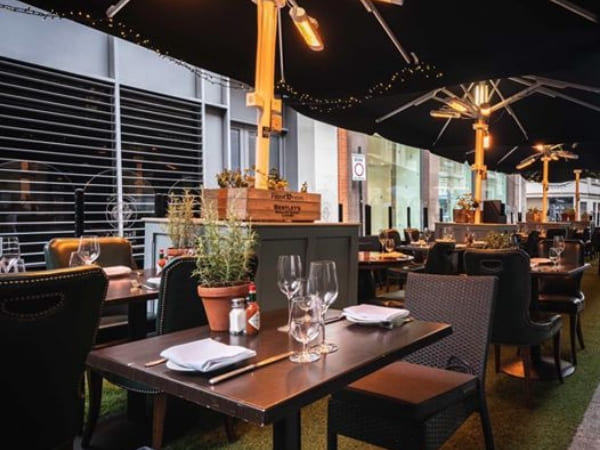 Bentley's Oyster House is, of course, a fish restaurant - and customers are still wedded to the idea of drinking white wine with fish. It's an idea that Murray challenges, with mixed results. "It's our job to say, 'Have some Beaujolais, don't be afraid of red wine with fish,'" he says. "That comes down to matching wine with food. It's a complex thing ... We always have a fish curry, it's rich and complex. Don't be afraid of red wine with that, there's some big flavour that can overwhelm white wine.
"I think in the UK because we don't make wine here, we're very much set in our ways on what is right and wrong. We get clients from Europe or America; they tend to be much more open. In the UK we have a right way and a wrong way and it's difficult to change that perception."
Murray's open-mindedness may have something to do with his background. Originally a music teacher, he worked in restaurants in his native Scotland to pay the bills. When he applied for the job of manager at the Edinburgh restaurant Witchery By The Castle, he was told no - but that they needed someone to join the wine team. "I fell in love with it," he says. "My mum's from India so I grew up in the kitchen, and food and drink were a big part of my life."
He aims to make understanding wine as easy as possible, he says. The list at Bentley's includes a section entitled 'Wines of the Sea,' wines made close to the ocean which goes well with seafood. "I'm into wines being for everyone," he says. "I think a lot of wine lists alienate people: 'oh God, there are wines over £1000, Chateau whatever', and they get really put off by it. I want to make it accessible for everyone. You should not be afraid.
"When you're matching wine and food, look at the source of the wine. If you're having oysters in France, they come from Nantes. Muscadet is nearby: the vines have been there for 100 years, it has to work! Make it as straightforward as possible.
"I'm very against the snobbery that comes with wine. It's one of the snobbiest industries there is! I'd love to stop that and make it accessible. That's why the wine list is as accessible as possible. All your Sauvignon Blancs are on one page - rather than doing it by region. If you don't know anything about wine but you like Sauvignon Blanc, doing it by region can make it more difficult for you. You have to find France, then Loire, etc."
It's a bold decision in a very traditional restaurant: Bentley's, now owned by chef Richard Corrigan, was founded in 1916. "It's a very classic restaurant, and customers want classic things: they'll have a lobster and they want Meursault," he says. "Even in my opinion that can't be beaten! But it's our job to give your guests that choice - why don't you have x, y or z? There's always something that they haven't tried.
"We sell a huge amount of champagne. We champion smaller, independently-produced champagnes as much as we can. Paul Dethune has been the house champagne for about ten years. When I arrived two years ago, I said 'why aren't you using a Grand Marque which would make you more money?' And the bottom line of my job is to make money … but Richard Corrigan said, 'No, I don't want that. I want this small producer."
Nonetheless, there are some more unusual wines on the list. "There are a few Greek wines from Gaia. Gaia is known in Santorini as being really forward thinking: yeast cell separation, all that jazz. The Thalassitis is great if you like something like Sancerre or Chablis but you don't want to pay a premium for it.
"They also have a wild ferment wine (Assyrtiko Wild Ferment Gaia Estate Koutsi- Nemea), aged in Oak and then Acacia Wood as well. If you like a bit of Burgundy, this is the one: it's sub-£60, it's textured. It would go well with buttery, rich food."