From Curating Wine Lists to Educating About Wine, Julia Ferron is a Master Of All Trades

11/03/2022 Julia Ferron is a Certified Sommelier, Wine Educator, B.C. Wine Ambassador, and Writer of the blog Julia Ferron.
Julia Ferron is a Certified Wine Sommelier and the Wine Ambassador of British Columbia. With a Diploma in WSET, she also educates about wine and curates award-winning wine lists. She is also a Wine Writer and produces some interesting wine content for her own website Julia Ferron Having joined the industry at a young age, she is a globe-trotting wine pro and is extremely passionate about traveling and wines.
[[relatedPurchasesItems-32]]
Tell us a little bit about yourself. How did you begin your career and how did you progress into this role?
I started working in restaurants at a young age and used this trade to travel the world. Eventually, it became clear how much wine mirrored my personal passions for nature, community, art, and travel. I started studying wine through the International Sommelier Guild, then on to WSET level 3, and finally the WSET Diploma program(Level 4).
Define your role and the tasks involved in your role
Curating award-winning wine lists, Providing wine education, Managing wine importation, and Executing fine wine service.
If not a sommelier, what else would you have been?
A Novelist, a Playwright, or perhaps a Nurse.
What questions would you ask the restaurant owner before you plan your wine sales growth strategy?
Besides a breakdown of current sales, average covers and guest spend, cellar logistics, etc. It is important to understand the restaurant's current food, service, and wine culture, the attitude and knowledge levels of their staff, and also their finances.
How can suppliers work with you to drive sales?
1) Staff education! I strongly believe that well-educated staff who are genuinely informed and passionate about the restaurant wine culture positively affect wine sales. 2) Wine list development. From procurement and suggesting optimal inventory, to the aesthetics and organization of the wine list.
What are the three main things you focus on daily in your role?
1) Sustaining a compelling and visionary wine program 2) Promoting high standards and integrity in the wine and restaurant industry 3) Procuring the world's finest wines
What are the points you look at when selecting a new wine for your wine program?
Is the wine of good quality? Is it heavily manipulated? Is it from a region Which is interesting or unique? Will the wine add diversity or complement the wine program? Does the wine suit the wine and food culture of the program?
Define a good sommelier and what qualities you would look for when hiring one.
Are they good communicators? Do they demonstrate confidence and sound wine knowledge? Are they eager to continue learning? Are they personable? Do they have strong leadership skills? Do they embody hospitality?
What do you look for when you have to evaluate the effectiveness of a wine program?
Is it engaging for guests of all wine knowledge levels? Does it work well with the overall food and wine culture? Do the wines readily sell? Is the staff well integrated into the program? Is the list an evolving work of art? Is inventory organized and well managed? Is it profitable?
If you had to pick one red and one white wine as your personal best, which wines would they be?
Impossible question! If I HAD to choose: Saumur Chenin Blanc and Etna Rosso.
Wine involves a lot of storytelling, what's your go-to wine story?
I will always love the story of Isabella Foradori, the young woman who saved the indigenous varietal Teroldego from shameful winemaking practices/and possibly extinction, and not only rose to the occasion of taking over her late father's vineyard but brought it to legendary status.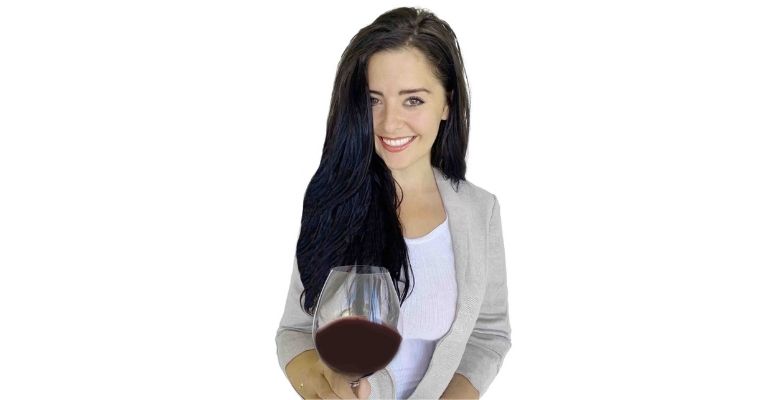 Is Price = Quality in Wines? What's a value-for-money wine that you would recommend?
There are so many great examples of high-quality wines for the great value in underrated regions, for example, Ribeira Sacra in Galicia, Spain. Many examples of high-quality wines exist here coming mainly from the Mencia grape, showcasing beautiful elegance, and great complexity.
What price points are hot for your customers?
$60-$120 CAD
The best and worst part of your job
I have the best job! I am so lucky to be able to share my passion with so many people in some of the most beautiful places in the world and experience exceptional wines and their stories. Inventory days are sometimes grueling, but I do get a great sense of satisfaction in seeing how my wine programs are functioning as a whole.
Any favorite food and wine pairing suggestions
I am a huge proponent of having fun with wine pairings! I feel that so many people get pigeon-holed by thinking they can't stray too far from the classics. One of my favorites: Sablefish with an Asian-Esque glaze and an orange wine.
Which varietals or countries are in demand these days for your business
I'm always looking for a balance between making sure I have wines for those guests who prefer to stick within what they readily recognize, and a variety of interesting varietals, obscure regions, and rare gems. I would say that the usual requests among guests are California Cab and Bordeaux Blends, Bordeaux, Burgundy, Barolo, Super Tuscans, Chianti, and Champagne.
Favorite Song, Podcast, and Book
Late July - Shakey Graves, Grape Radio, East of Eden - John Steinbeck
Interviewed By Prithvi Nagpal, Editor & Sommelier, Beverage Trade Network
Get your wines in front of Sommeliers, Wine Directors and On-Premise Buyers of USA. Here's How To Enter your wines.