From Dreaming Of Becoming A Broadway Actor To A Sommelier

08/09/2022 In a conversation with Tiffany Tobey, General Manager & Sommelier at Thirty Eight & Vine and winner of the Best Wine List Fortworth Magazine 2020.
Tiffany Tobey is a graduate from Texas Tech University where she completed a Dual Bachelor's degree in Restaurants, Hotels, and Institutional Management. Having lived in Italy, one of the most renowned wine regions, she fell in love with wine and went on to clear the Court of Master Sommeliers and the International Sommelier Guild. After building award-winning wine programs and collections and working in different establishments as a wine director, she is now working as the General Manager and Sommelier at Thirty Eight & Vine.
Tell us a little bit about yourself. How did you begin your career and how did you progress into this role?
I got a Business Degree from Texas Tech University and studied in Italy. All it took was 3 days surrounded by the beauty of wine there to make me realize I wanted to become a Sommelier and be a part of the world of wine forever.
Define your role and the tasks involved in your role.
For the past year, I have been the General Manager of a technology-driven wine bar, quite a large pivot from being the Sommelier of a high-rise steakhouse.
If not a sommelier, what else would you have been?
In my younger days, I fancied myself acting on Broadway, I was a Theater nerd since I was around 7 years old all the way through college.
What questions would you ask the restaurant owner before you plan your wine sales growth strategy?
How many mandates are you making me carry? :) Haha.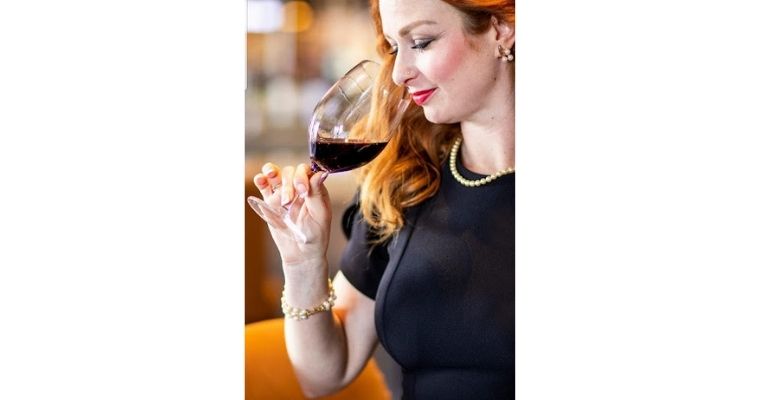 How can suppliers work with you to drive sales?
The relationship between myself and my suppliers is such a KEY FACTOR in success for my profit and loss ratios. I love when someone takes the time to care about my desires as a buyer. They don't waste my time and always bring fresh finds to the table. I have been blessed with some amazing reps here in the Dallas area!
What are the three main things you focus on daily in your role?
Creating a magical moment for my guest. You may have a great wine list, but making a connection with a customer is invaluable...pair that with good vino and it is a no-brainer if they will return or not!
What are the points you look at when selecting a new wine for your wine program?
Pairing wines with the menu is always a key factor in a restaurant setting. In the post-Covid setting, getting wines imported and shipped has become a big problem, so I am going to first and foremost make sure that I am able to have an adequate supply of something that I bring in and add to my program.
Define a good sommelier and what qualities you would look for when hiring one.
Friendly approachability, patience, and knowledge without being a snob. I want to know that you know your stuff without you having to flex in front of me about knowing your stuff. So many people are reluctant to learn about wine because of how condescending some of these "wine professionals" these days act. I want to change that perception.
What do you look for when you have to evaluate the effectiveness of a wine program?
You must know your audience. I am a HUGE fan of funky wine lists, but they still need to make sense, from an approachability standpoint to a profit standpoint.
If you had to pick one red and one white wine as your personal best, which wines would they be?
I refuse to answer this in its entirety because I could never decide, even if I wanted to. I will say a killer crisp Chablis & an aged Barolo.
Wine involves a lot of storytelling, what's your go-to wine story?
Tulip Winery in Israel. The entirety of the winery is centered in a special needs community. Everyone pitches in from planting, to harvest, to bottling, to fabulous dinners, and tear-jerking meet the staff parties. I have had the pleasure of visiting and it is an experience that I will never forget. Not only is it a fabulous story but the wines are phenomenal. Win-Win.
Is Price = Quality in Wines? What's a value-for-money wine that you would recommend?
Not at all. I have some amazing favorites that are a solid go-to In the $20 range. I also have favorite wines which I wish were $20 that are wildly priced over a thousand dollars a bottle. Sometimes it is worth it to spend the extra for the TLC & small production because people pour their souls into wine. We should be able to find value and appreciation at every price point.
The best and worst part of your job.
The best part of being a Sommelier is the constant education. I love a challenge and no matter who you are, you will NEVER know EVERYTHING about wine. It will ever evolve and change. The worst part would be inventory day at a large hotel. Haha.
Any favorite food and wine pairing suggestions?
My heart says Brut Champagne and Fried Chicken. My stomach says dry old Riesling and fried rice.
Which varietals or countries are in demand these days for your business?
Being in the Dallas, Texas area, we are known as the land of bold Cabernet drinkers. According to the last statistics, I heard we are #2 for drinking Napa Cab in the US. I have noticed a noticeable spike in desire for Paso Robles wines and their bold Rhone styles.
Favorite Song, Podcast, and Book?
I love too many songs to pick a favorite, do not have time to listen to podcasts, and as far as books...I am an avid reader with a degree in English. The Dark Tower (series of 7 books) by Stephen King is the most amazing storytelling phenomenon I have ever enjoyed.
Get Feedback From On-Premise Buyers, Wine Directors, and Master Sommeliers. Enter Your Wines Before January 31, 2024, To Save.