Interviewing Desiree Noisette, President of Mermosa Wines

09/09/2022 Desiree Noisette, President of Mermosa Wines, shares what led to the development of Mermosa and how she focuses on growing it.
An accounting and law student, Desiree completed her bachelors from the University of Florida and later went on to become a lawyer at the North Carolina School of law. For nearly five years, she worked as an attorney with Hill Word Henderson. The numerous wine tastings at the local bar in Florida and the rich family history of her great grandmother inspired her to start her own line of wines by the name Mermosa. Today, as the president of Mermosa, Desiree formulates her wines and leads the development and marketing of her brand. They have recently expanded their distribution to 16 states in the US within one year and are consistently adapting to the trends with their superb supply chain technology.
[[relatedPurchasesItems-41]]
Tell us about yourself and what led you to join the Wine Industry?
When I was a broke college student at the University of Florida, my best friend and I would go to a free wine tasting at a local bistro. I quickly found a passion for wine because it made me feel like I was traveling. I became a regular – not because of the free wine – but because I was drawn by the journey and the way wine brings people together from all walks of life.
Fast forward 15 years later, and I decided it was time for me to come out with my own line of wines as a way to honor my family history and connect with people. I had a very specific flavor profile I wanted to create, so I picked up the phone and started calling winemakers on the West Coast to see if they could help. I was fortunate to find wine mentors in Oregon, Joe Dobbes and Andreas Wetzel, who have helped me learn the ropes.
Can you tell us more about Mermosa Wines? What was the idea behind it?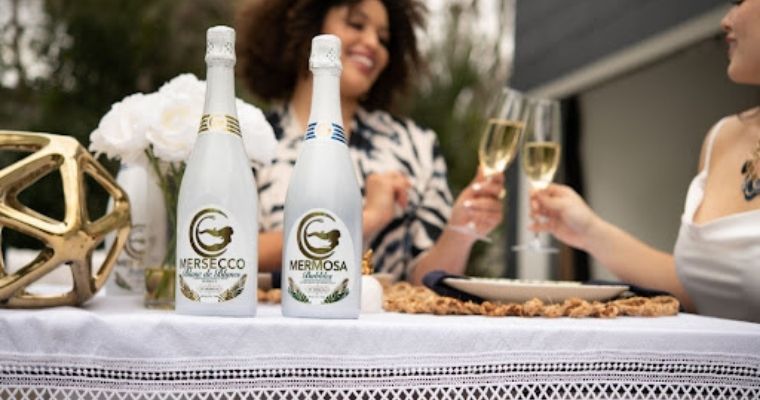 Mermosa Wines
Mermosa celebrates my family's first mermaid, Celestine Noisette – my Great Grandmother from seven generations ago. She was a Black woman who grew up in what is now Haiti in the late 1700s. She married a Frenchman named Philippe Noisette and in 1794 they relocated to Charleston, South Carolina.
In Charleston, Philippe had to bribe City officials and create a fake Bill of Sale so that Celestine and their children would not be kidnapped and sold to a plantation. Then Philippe petitioned the State of South Carolina for his family's freedom. The petition was denied, so Philippe got to work in his field of expertise: horticulture. He became famous for introducing a rose that became known as the Noisette rose. He used this rose fame to name an executor to his will who had some clout.
When Philippe died, his will instructed the executor to sell the land and belongings, give the money to Celestine and then sneak her and the kids up to a Northern state so they could be free. However, Celestine had her own plan. She convinced the executor to create a legal structure that allowed herself and her kids to remain in Charleston as free people of color. I call this her siren song because this was a time when women were not allowed to have a voice.
Celestine and Philippe's children carried on this siren song and again petitioned the state of South Carolina for their freedom – and this time emancipation is granted.
Mermosa wines are infused with Celestine's audacity.
As the President of Mermosa, what does your day look like?
Right now, I am spending quite a bit of time planning and executing events like our upcoming festival at the Pier in St. Petersburg, Florida "Bubbles and Brunch Fest" – a fundraiser for EmpowHERment.org.
Layered on top of this planning are regular operations – meetings with our CFO, COO, and winery ops teams. We are growing our footprint, which means scaling both with wine and our team. Recruiting for our sales team is now a big part of my role.
How do you think the Black Winemakers community has grown over the years?
When I got into the wine industry in 2017, I knew there were not many Black people in the field - yet I was taken aback to find out that we make up less than 0.10% of winemakers in the US. The reason is actually pretty simple: Black people were largely excluded from access to land ownership and financing needed to be a part of the wine movement in America.
We can thank the Homestead Act of 1862 and Oregon Black Exclusion laws for some of this disparity. The Homestead Act was a land grab on the West Coast that transferred about 270 million acres to 1.6 million people (only 0.6% of which were Black). Black exclusion laws in Oregon made it illegal for Black people to exist in Oregon until 1925. It's hard to buy land when you can't legally exist in the state.
Lending institutions – including the USDA – are also a major reason why there are so few Black winemakers today. Redlining (the practice where banks drew red lines on maps around areas where they refused to lend to Black people) was such a major issue, it was a primary reason for the 1977 Community Reinvestment Act. Despite this Act and its regulations prohibiting race-based discrimination in lending, the USDA was caught engaging in decades-long discrimination against Black farmers resulting in the largest civil rights payout in history: 2.3 Billion Dollars. Claims on this class action were still being accepted and validated as late as 2012.
The impact of generations of Black exclusion and the absence of Black representation in the wine industry means Black winemakers face unique obstacles in addition to not owning much prime land for vineyards or winery operations. We face a lack of confidence from lending institutions and investors, consumer misconceptions about Black expertise in the wine field, and a game of "catch up" for retailers seeking to embrace Black wine consumers.
All that said, I am optimistic about the state of inclusivity in the wine industry primarily because we are moving beyond conversations about the value of diversity. I am seeing the beginnings of actionable steps toward inclusion and sustaining inclusion.
How did the pandemic affect Mermosa Wines? How did you tackle those challenges?
The pandemic gave us a chance to take a step back and realign Mermosa Wines as a brand prepared for growth. We used the time to build strategic relationships that helped give the brand a launchpad, robust supply chain, and a plan that paid off – we were able to respond to large-scale distribution demand quickly and expanded into 16 states in one year.
What role do you think Distributors and Retailers play in the development of a brand? How do you think they can help you to increase sales and how can you work with them to innovate and expand?
Brands in development-mode bear the responsibility to develop the brand, establish accounts and implement marketing plans that drive sales. Distributors are excellent partners at opening doors, creating introductions, giving access to RFPs, helping identify industry trends and other insights that help with brand strategies and innovations. Retailers can also help develop brands by educating their staff – who in turn educate consumers about new brands through events, tastings, signage, social media, and conversations.
There is plenty of data available showing that diversity is good for the top line and the bottom line – so it is time to move beyond the conversations in generalities. I'd like to see distributors and retailers commit to inclusion by setting KPIs on paper and compensating employees for meeting these diversity-based KPIs. If diversity initiatives are not tied to compensation, then they are not priorities, they are extracurricular activities.
What are some of the recent upgrades and innovations in terms of technology in the winery? What do you think are some of the upcoming innovative wine trends in the market?
Supply chain ERP systems and DTC technology have been game-changers. Being able to calculate the true cost of production down to the penny is one of the best tools we have to grow the brand. We are able to pinpoint areas of spend that could be reduced and engage in strategic sourcing to help keep our products affordable. Most Mermosa wines retail for $14.99 – an exceptional price for the high-quality wines (this is why a Wine Platform gave two of our wine styles Best Buy ratings). We are able to do this in part because of our supply chain technology.
The trends I'm seeing in the market are niche-focused subscription boxes that offer an experience at an affordable price point. The Sip Society is a great example – giving consumers a taste of high-quality sparkling wines at roughly $50 per box, including shipping.
Tell us about your sourcing and your quality control mechanism. How do you focus on sustainability while fermenting your wines?
Our grapes are sourced from Oregon where many vineyards are LIVE certified. We also have a team of wine industry professionals with 75+ years of experience to ensure our quality control and sustainability measures are implemented seamlessly and updated regularly to follow environmental and technological advancements.
What are some of the strategies you use to market Mermosa wines?
Tasting events are our primary marketing strategy – along with social media. We are also building a community of empowered wine novices and enthusiasts to spread the word.
What does your DTC (Direct To Consumer) channel look like? Can you give us a brief overview of it? What are the different avenues of DTC sales for Mermosa Wines?
We are building out our DTC online channel to fit consumer feedback. Our members want more than a typical subscription box or wine club. They would like travel-related experiences and opportunities to share with friends. You'll see our revamped DTC boxes hitting the market later this spring that combine several elements in a novel way. We also are implementing special programs for weddings, corporate functions, and events.
How do you approach social and digital media and how are you emerging from it?
Social and digital media are essential ways to connect with our community. For a while, we outsourced our social media management but found out that the voice became generic. Mermosa Wines has a face – me – and it is essential that I get out there and tell people what we are doing, how things are progressing, and details about all of the delicious wines we are producing.
Instagram Handle of Mermosa Wines; Image Source - @mermosawines on Instagram
What are some of the challenges associated with being a Wine Owner?
Being a wine brand owner requires wearing many hats. It is quite a time commitment and requires a large amount of energy – and travel! Scaling is one of the most difficult parts because it requires comprehensive infrastructure from compliance and supply chain to marketing and sales.
Another challenge is that consumers often do not understand the complexities of growth due to the three-tier system and state-by-state compliance. We simply cannot be everywhere at this early stage in our company, so learning how to stay in our lane and focus on our key markets is essential. At the end of the day, time is our scarcest resource.
Having studied law and been a part of it for the longest time, what has the Wine Industry been like for you? Can you tell us something you like and dislike about it?
Understanding the complexities of the alcohol industry is certainly a leg up. I was able to pick up on the 3 tier system and nuances quite quickly and drive compliance. The part I dislike is when people who are getting into the industry ask me questions that hit on legal issues and I become a wet blanket as a messenger. It is very difficult for entrepreneurs who are not familiar with the industry to understand that their hands are tied in a way that doesn't happen in other industries.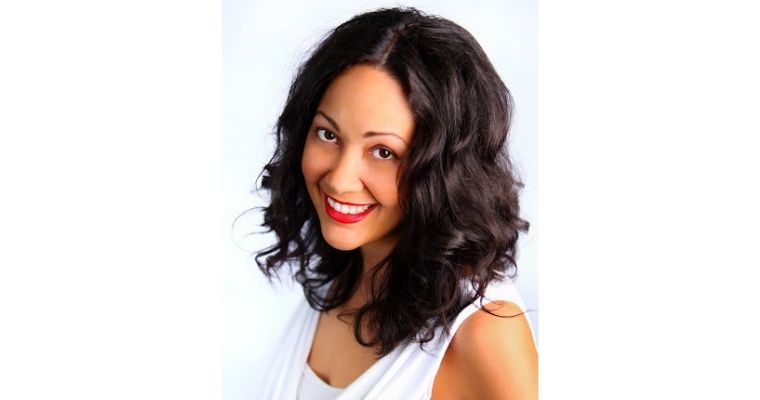 Desiree Noisette
Finally, which is your favorite wine, and what setting do you enjoy it most in?
Mersecco. Hands down – it is my favorite. I love sipping this ripe pear, fruit-forward, crisp bubbly blend of Pinot Gris, Chardonnay, and Riesling along the waterfront – especially at a rooftop bar at sunset. I also like to pair Mersecco with baked herb-encrusted salmon. Add some wild rice + roasted Brussel sprouts with lemon juice and prepare for a divine experience!
Interviewed by Shreya Kohli, Beverage Trade Network
Get Feedback From On-Premise Buyers, Wine Directors, and Master Sommeliers. Enter Your Wines Before January 31, 2024, To Save.