Kaitlyn Caruke: On the Wine List of Walnut Street Cafe

11/12/2018 After cutting her teeth in New York, this head sommelier created Philadelphia's most interesting wine list at Walnut Street Café.
Every sommelier has a favourite part of France. Some love the Rhone, others prefer Bordeaux; everyone, it seems, loves Burgundy. But for Kaitlyn Caruke, head sommelier at the Walnut Street Cafe in Philadelphia, it's the Loire that most stirs the emotions. "It's deep-rooted," she says. "I just took to the Loire, I really love it.
"When I first started at Pearl and Ash in New York [which closed in 2016], their Loire section was huge. And I think because it's affordable, and it seems to cover every aspect of wine-making, from the Ocean to Sancerre, that appealed to me … even five years later, it's still the stuff I want to drink every other day."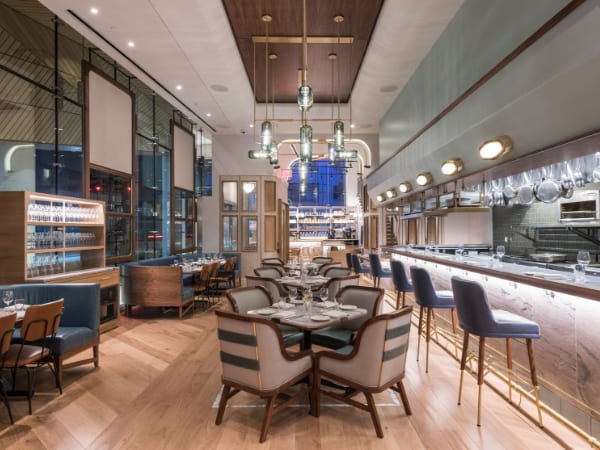 Naturally, wines from the Loire feature on the list at Walnut Street Cafe, a light and airy modern space which opened last year at the foot of the FMC Tower. It's an all-day operation, where you can drop in for breakfast from 7 am during the week, or enjoy chef Daniel Eddy's European-influenced modern American menu for lunch or dinner. The 250-bottle wine list is equally all-encompassing.
"It's the kind of wine list that serves all sorts of people and all sorts of occasions," says Caruke. "We have wines for happy hour, we have great by-the-glass wines, we have bottles that range from $35 up to our most expensive, which is probably like $395 now.
"It's a mixed bag of all my favourite things over the years: you got your natural, crazy, funky wines, you have your classic good Burgundy selection, there's a good amount of Chardonnay, Chenin Blanc, Gamay, Pinot Noir, all the things. It's definitely French-weighted."
The list, Caruke adds, is divided into three sections: France, Old World and New World. "I wanted to separate France out and showcase that that is something that we specialize in," she says. "In Philadelphia, the only time that restaurants specialize is when it's an Italian restaurant that has a mostly Italian list.
"There was no restaurant that had its niche; I wanted to let the public know that this is like a curated wine program. It's a thoughtful wine program; I'm coming out and saying, 'yeah, it's French-dominant'."
It's also a wine list created with the specific needs of Philadelphia taken into account. Caruke worked for many years in New York before heading south, where expectations are quite different. "[The difference] is day and night, to be honest with you," she says.
"Trying to create a list that boasted a thousand, or 1200, 1500, 1700 references, seemed like the wrong move in Philadelphia. It just didn't seem like it would fit in this city. When we opened, we had a really big by-the-glass program. It's a different audience to New York, but the food scene is great and I think in the next five years we're going to see more traction with wine."
Caruke has spent most of her career in New York. After completing her degree in nutrition and food science at the University of Vermont, she moved to New York to take further classes at Brooklyn College. To support herself, she worked at a Colombian restaurant in Brooklyn, where she mentioned to a co-worker that she'd like to learn more about wine - so her colleague suggested she find somewhere with a strong wine program. That let to a server's job at Pearl and Ash.
"I was like: you know what, I'll give it a shot," she says. "I might make a little less money, but it will be in an environment that is like a teaching hospital, except it's a teaching restaurant! The cellar had about 1700 bottles. You had the opportunity to learn there, you know. Six months later I was on the wine team."
She subsequently moved to Rebelle, the now-closed Michelin-starred restaurant which, like Walnut Street Cafe, was run by Patrick Cappiello, Branden McRill, and Eddy, before heading south. "Patrick asked if I wanted to move down [to Philadelphia] and help open it," she says. "That's how I got here!"
Cappiello is the wine director, and it's clear that Caruke has learnt a lot from him, a fact reflected on the list at Walnut Street Cafe. "Having studied wine with Patrick, I've been exposed to a lot of unknown varietals within the US," she says. "So we have an American Dolcetto on the list, we have Old Vine Carignan, which is kind of coming back, and domestic Chenin Blanc: people are looking more and more towards, you know, new-wave California for these sorts of things."
And then there's the Loire, which began under Cappiello's tutelage at Pearl and Ash: "Patrick's love for some of the Loire Valley classics is well-known. That's where I was introduced to it."
About the Author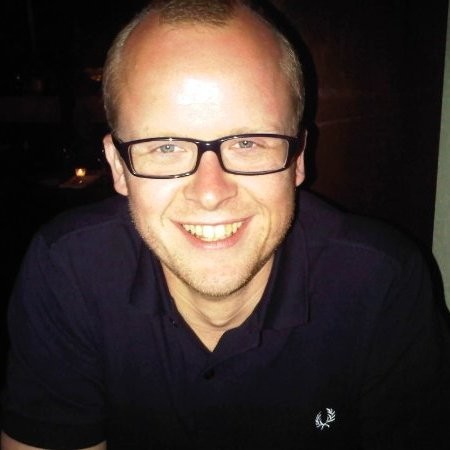 This article is written by Will Hawkes, contributing editor for Sommeliers Choice Awards. Will is also a regular contributor to The Financial Times, The Guardian, The Washington Post and Beer Advocate.