Know Your Sommeliers: Lee Maher Salzman

17/10/2023 Lee Maher Salzman: Crafting Memorable Wine Experiences with Kindness, Knowledge, and Dedication to Service.
Introducing Lee Maher Salzman, a sommelier whose journey through the world of wine and hospitality is as unique as it is fascinating. Lee's remarkable career began in the world of rare Italian stringed instruments, including the likes of Stradivarius and Guarneri Del Gesú. Her work in sales exposed her to the exquisite artistry of these instruments and the exquisite tastes of Italian wines and Champagne. Her passion for wine started to bud here, often enjoying fine wines like Brunello and Amarone during major instrument sales, alongside legendary musical performances.
Lee's career took an intriguing turn when she became the Chief of Staff for the First Lady of Illinois, working on projects related to the Illinois Arts Council, International Trade, and Childhood Education. Her journey with Chicago Blues artists allowed her to travel the world and showcase Chicago's rich musical heritage, leading her to the heart of wine country in Burgundy, Champagne, and Italy. These experiences ignited a deeper fascination with wine, the art of winemaking, and the communities that bring these wines to life.
Determined to deepen her knowledge, Lee embarked on the path to becoming a certified sommelier. She completed the Certified Sommelier test, marking the formal beginning of her sommelier career. Her expertise was soon put to work at Eataly Chicago, where she played a pivotal role in increasing wine sales by an impressive 12%.
Today, Lee's journey has led her to a position in a market research firm specializing in testing packaging, placement, and culture for both large and smaller wine and beer brands, including renowned names like Paul Hobbs, Meiomi, Constellation, Molson Coors, MLB, and NFL. While marketing played a role in her career, her true passion for wine and the desire to engage with people on the floor, sharing her knowledge and enthusiasm for wine, have never waned.
Lee Maher Salzman's story is a testament to the unique paths one can take in the world of wine, driven by a passion for discovery and a love of sharing the joys of wine with others. Her experiences have shaped her into a sommelier with a deep appreciation for the craft and a commitment to creating memorable wine experiences for all.
Your current place of work?
Insights in Marketing.
Tell us about yourself.
As a former Chief of Staff for the First Lady of Illinois, (beleaguered) I wanted to run far away from politics and started going to France every year and dove into wine books. It was then, that I knew I needed to know more about how, where & why wine tasted the way it did, its purpose, and its place in my life. Wine is so much more than the final product. The farmers, the land, the air, and history all lend themselves to learning more about food & culture.., "if it grows together it goes together" really is true and there is always a story along the way.
Why did you want to become a sommelier?
I started studying at CMS so I could truly learn, in depth the beauty of food pairings, service, and hospitality.
Questions you would ask a customer who doesn't know anything about wine?
1. Do you have a wine style preference?
2. Are you looking for a wine to pair with a meal, bring as a gift, or host an event?
3. Is there a price range you'd like to stay in?
4. Want to taste some wine? (If I could)
What are some of the most important skills for a sommelier?
1. To listen to the customer, respect their views, and preferences & measure success is when they leave happy.
2. How I would train my new staff members in the first 7 days of them joining.
3. Gauge their wine knowledge, get to know them, and review food and wine safety, proper temp, service, and menu pairings.
What methods do you use to grow wine sales - top line?
Being on the marketing side right now, don't underestimate feedback, specific needs, and service.
What methods do you use to grow net profits?
Marketing, surveys, communication, and relationship building.
How do you self-learn and improve your skills?
Work on the floor, read up on new trends, emerging wine areas,
What's the best part of your job?
Making people happy and changing "I hate Chard" into loving Chard.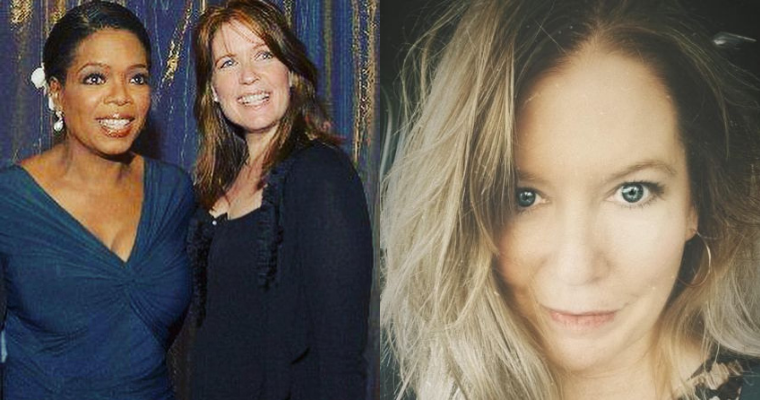 Image source: Lee Maher Salzman & Pexels
How do you elevate the guest experience?
1. Taste.. give a splash of something open, if available
2. Listen
3. Don't talk about yourself unless asked
4. Don't think the women at the table don't know wine, hand them the list.
5. Communicate and be available throughout the entire experience.
Your favorite TV show right now?
Call My Agent! A talent agency in Paris is fun!
An unforgettable wine experience for you - tell us the whole story!
A few years ago, in late cold November, in Barolo, Piemonte..literally lost in the dense fog GPS could not see us, about to miss our reservation- found the restaurant because we almost drove into the building, about too close- empty- brought out a splash of prosecco, bagna cauda to start, decanted a Gianni Gagliardo Barolo with a plate of buttered plan with white truffles shaved, and Piemontese version of osso buco, ending with a chocolate hazelnut cake & a small glass of china to, drove home in fog with zero visibility, and a full heart.
I wept at the perfection of place & time & food & wine, truly is what the gods intended.
What are the biggest faux pas that customers tend to make when ordering and drinking wine?
I never use " customer and faux pas" in the same sentence, some folks don't know how to describe or pair, so I never judge only ask a few questions so I can help,
Any favorite food and wine pairing suggestions for drinks enthusiasts?
1. Champagne & french fries, fried chicken
2. Champagne, a potato chip, a dollop of creme fraiche & a bump of caviar
3. White Burgundy & buttery king crab bites
4. Chianti Classico & short rib ragu, crusty bread
5. Zweigelt & pomegranate glazed quail
6. Alsace Riesling & Weiner schnitzel
7. Vintage port & caramel -chocolate-covered walnuts
8. Franciacorta with melon & prosciutto at a beautiful lunch looking at the Italian Alps.
Your favorite book?
What's your personal career goal? And how are you investing or planning to get there?
I think the deep dive into qualitative research to find consumers' preferences is key to increasing revenue, how you target emerging wine drinkers, strive to educate, relate, and conform to trends without losing your vision., is the direction that is best for me, it's a gift to see the trends with small sample sizes.
Give us one good story that you remember of a customer and you.
When the President of Union Square Group was a guest at Eataly, and his wife "hated" chardonnay, but I asked her to try an Italian chard, unoaked.. blew her mind. She now loves Chardonnay with an asterisk.
How can suppliers work with you to drive sales?
1. Customer service
2. Can you share with us an example of a solid wine program?
3. Great producers, prince ranges, mix of styles, but if regional food be sure to have regional wine.
[[relatedPurchasesItems-61]]
What are the four main things you focus on daily?
Work, food, family & sleep!
What are the points you look at when selecting a new wine for your wine program?
Availability, price,
According to you, what makes a good sommelier, and what qualities do you look for when hiring a sommelier?
Kind, fun, & service focused
What do you look for when evaluating the effectiveness of the wine program?
Something for everyone: popular, funky, fine, and affordable.
Get Feedback From On-Premise Buyers, Wine Directors, and Master Sommeliers. Enter Your Wines Before January 31, 2024, To Save.