Know Your Winemakers: Andrew Yingst, Head Winemaker at The Inn at Grace Winery

30/09/2022 Learn more about Andrew, his winemaking journey, and insights on the challenges winemakers face in the interview below.
Andrew joined The Inn at Grace Winery in 2018 with knowledge of east coast farming and wine expertise, aiming to enhance the Grace winery brand. During a journey to New Zealand as a backpacker, Andrew developed a love for wine. Andrew supervises planning and carrying out every step of the winemaking process, such as vineyard upkeep, harvest, wine analysis, cellaring, blending tests, and bottling, along with creating production forecast models for the next one to three years based on current sales.
Tell us a little about your background and journey into winemaking.
I grew up in a "milk-with-dinner" type of family, and it would be an understatement to say that wine was not a big part of my life, although I did enjoy agriculture. After college, I worked on a blueberry farm and apple orchard when a friend of mine asked if I would travel to New Zealand with him. I agreed to go after the harvest was over and, in a few months, found myself in the Marlborough region. With no money and a junker of a car, I fell in love with wine. I moved back to the states and found a vineyard close to my parents so I could mooch off them! With two wineries and about five years in the industry, I was given the opportunity to be the vintner at Grace Winery, a boutique winery about 35 minutes west of Philadelphia. I am entering my fifth harvest here and am just as excited (slightly less nervous) as my first.
Your current role, and what does your day look like?
I am the head winemaker. As a boutique operation, everyone at Grace has to wear many hats. It's a tradition new employees have to help our General Manager even to clip the goat's toenails! That said, my day can range from pruning and training our vines, lab analysis, sales forecasting, blending and bottling, and some days barrel cooper. I may be called to speak at events as a representative for Grace and head to restaurants to sell our wine. Many small businesses say the same, but it may be easier to list what my coworkers or I don't do.
Image: Andrew Yingst; Source: Instagram
What inspired you to become a winemaker?
As I mentioned before, my trip to New Zealand was the genesis, but what has hooked me is the wine's complexity. There are career paths that only deal with the vineyard, or just the chemistry of wine, or sales, and I get to experience all of it. There are not too many "boring" days, which makes coming back each morning not much of a challenge.
What are some of the most important skills for a winemaker?
Patience is a good one. I thought I messed up at making a chardonnay one year, but as the wine aged in nice French oak barrels, it became completely unexpected. It was one of the favorites I've made.
[[relatedPurchasesItems-41]]
However, the most important skill is the ability to take critical feedback. I always need someone alongside me to at the least bounce ideas off of and, at the worst, tell me something I'm missing. I have the luxury of having a boss that demands quality, and he will tell me what he thinks at the end of the day, which has led to some wonderful creations.
How do you think a winemaker can help drive marketing and sales personally?
The winemaker can be, for better or worse, the face of the business. He or she can excel at teaching the public their trade and being an ambassador for the brand. The consumer, more so than most industries, wants to know the ins and outs. A blend of education, promotion, and personability can do wonders.
Define a good winemaker.
One who can predict where the grapes, juice, must or wine is headed and have the wherewithal to intercede or step out of the way.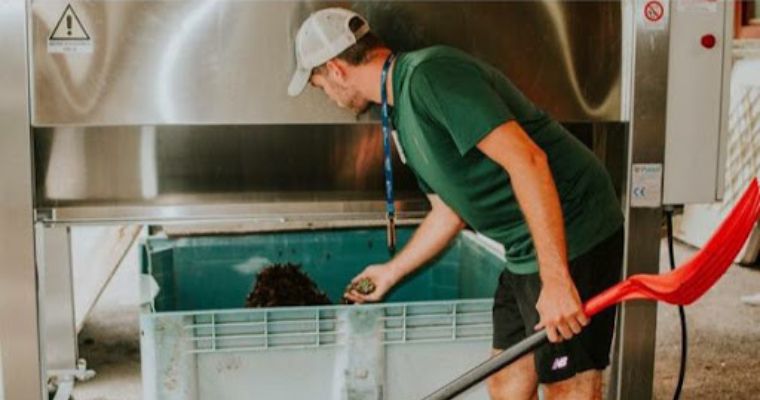 Image: Andrew Yingst
What is the hardest part of a winemaker's job?
Prediction; whether that is the life of the wine or expected sales three years from harvest.
What do you do when you are not working/making wine?
I enjoy spending time with my family, fly fishing, and watching any sport that happens to be on television.
What are the current challenges winemakers are facing, according to you?
There has been a swing to natural, bio-dynamic, and organic winemaking, which is exciting for experimentation. Still, those words are poorly defined and have developed an opposing dichotomy in their marketing. There is now a "right and wrong", "healthy vs unhealthy," and "safe vs unsafe...." In reality, the difference between what I'll call modern winemaking and what I listed above is negligible or simply non-existent in many cases. Nothing I've seen in modern winemaking is unsafe or unhealthy, and by painting that picture, many wineries are put at a marketing and sales disadvantage.
What skill or topic are you learning currently in wine and why?
Each year I do one new thing. I may continue that new method in the future, but at least I give it a try. This year I am making my first traditional method of sparkling wine from chardonnay grapes. I may also do a carbonic maceration with my rosé this year. Not my first carbonic maceration, but my first with rosé.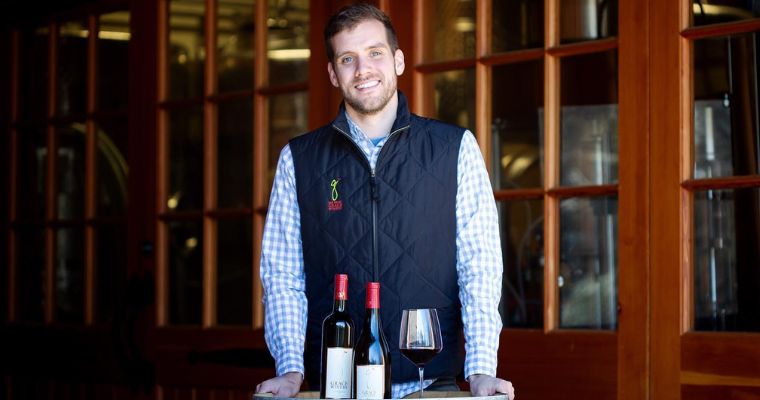 Image: Andrew Yingst; Source: Instagram
What is your idea of a good life?
A balanced life of work, play, and family. If you can combine all three, that's not too bad.
Who are your top 3 sommeliers whose work you admire?
Alex Cherniavsky, Keith S Wallace, Zach Morris
Your favourite 2-3 wine books?
Wine Read edited by Jay McInerney, Wine Simple by Aldo Sohm, History of the World in Six Glasses by Tom Standage
Header Image: Andrew Yingst; Source: Instagram
Get Feedback From On-Premise Buyers, Wine Directors, and Master Sommeliers. Enter Your Wines Before January 31, 2024, To Save.