Know your Winemakers: Paul Dawick, Chief Winemaker in Mills Reef Winery, New Zealand

01/11/2022 Winemaker Paul Dawick, has lived by the motto "work smart, not hard" since 1988.
Growing up in Hawkes Bay, New Zealand, working in a vineyard for school holidays turned into Paul Dawick's passion for winemaking. He has experienced everything from nature affecting the vintages to learning about new products, technologies, and techniques. Being a Chief Winemaker at Mills Reef Winery, he shares his adventures with Mother Nature and the wine industry.
Know more about him and his experiences in the wine space below.
Tell us a little about your background and journey into winemaking.
Being raised in Hawkes Bay, North Island of New Zealand, where viticulture and winemaking make up a large part of the regional business sector, it was inevitable that I would get my hands dirty somewhere, sometime. The vineyard became a great source of school holiday work experience. This a great chance to save money before doing an OE and starting tertiary education.
My First Vintage was in 1988 when Cyclone Bola hit the East Coast of the North Island. Gisborne and Hawkes Bay took the full force of the storm, with a full week of constant wind and rain. For both regions, the grape harvest was imperative for a lot of families and business's incomes. Livelihoods were on the line, so every Grape grower picked everything they could regardless of ripeness. I remember Sauvignon Blanc grapes literally bouncing out of the hopper when dumped, hard and green. Cabernet barely at veraison. 13 Brix was regarded as having high sugar levels compared to the average 21-22 Brix.
[[relatedPurchasesItems-41]]
As the grapes came in, the transition from the daily vineyard work turned to the winery, where the continuous work of digging out drainer tanks, pressing and cleaning superseded.
The hours were intense. The flow of trucks is endless. 27 hours non-stop. 8 hours rest and the next stream of trucks literally flowed in. Tractors, towing tractors, towing Harvesters through knee-deep water. Adrenaline was pumping. Winemakers waving magic wands turned nothing that resembled anything that could be wine, to something salvageable! Completely insane, who in their right mind would put themselves through the stress and battle against the forces of Mother Nature year in and year out?
Perfect...I found my calling!
Your current role and what does your day look like?
My current role as Chief Winemaker for Leveret Estate and Mills Reef Winery has seen a huge development in both vineyard and winemaking technology from my initiation in 1988.
Overseeing the running of the winery and the general day-to-day aspects of getting the wine to bottle fills a lot of the time post-vintage. The important part of putting the blends together alongside a dedicated winemaking team is critical to the flow, ensuring enough tanks and barrels are empty for the next season. 5-6 months out from the 2023 harvest and our attention is starting to lean toward the organizing and planning of what we want to achieve next year. The current strain on shipping and supply has put extra pressure on what we require and ensuring we have everything in place and ordered for next year. That is in progress now!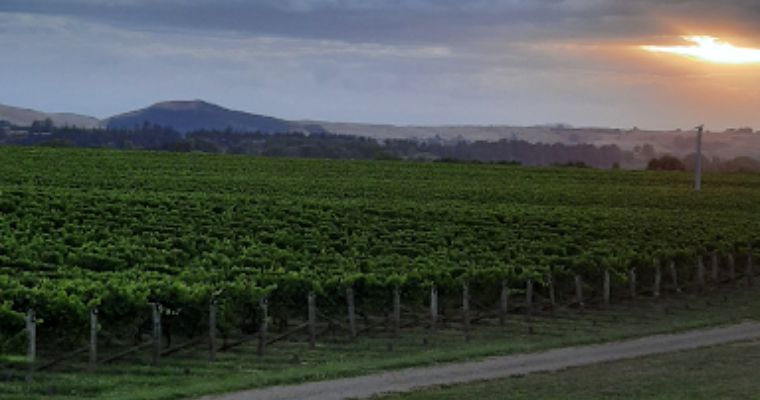 What inspired you to become a winemaker?
After 1988 seeing the emotions, despair and hope made me realize that winemaking is about creating. I love that aspect. It's problem-solving, improving, developing, and so much more. The challenges of each vintage and the inspiration to try new things make each harvest just as much of a rush as the first. With new products, technology, and techniques at our disposal the challenge to raise the bar and improve each wine from the past is always the next mountain to climb.
What are some of the most important skills for a winemaker?
As a Winemaker, I believe the fundamental part of success is that core group of dedicated and passionate Viticulturists and Winemakers, and those inspiring to be or progress through the ranks. Staff is the important key. Open communication and providing the opportunity for all to contribute through each stage of the winemaking process allows each worker to claim a stake and ownership of the final product.
Patience. Not everything can go your way when dealing with Mother Nature. The timing of the pick is critical and can make or break a season. Wines also need to evolve and the subtleties when using techniques like lees aging, oak, battonage, and sulfur additions, (if any) all need timing and monitoring.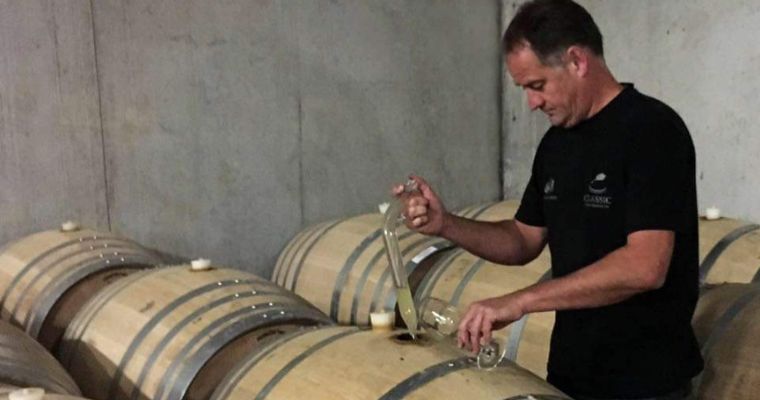 Image: Paul Dawick
How do you think a winemaker can help in driving marketing and sales personally?
Winemakers have a role in marketing and sales for sure. It is important for a Winemaker to be able to "tell the story". Whether it be of a particular wine, the Winery's Core Values/purpose, convey the passion that it takes to produce great wine!
I also believe the Winemaker can introduce customers to diverse wine varieties, styles, etc that are not of the norm. Explain the ideology and path and why the winemaker did what they did.
Define a good winemaker.
A good winemaker is always learning.
What is the hardest part of a winemaker's job?
I have the philosophy of 'work smart, not hard. That is why a strong team is key. Different palates and ideas can really bring more expression into a wine. What one person sees another will not. That is what makes wine so interesting.
What do you do when you are not working/making wine?
Away from the rigorous work I really enjoy walks or on the bike. Just being outdoors is relaxing and appreciating what we have around us. I'm one for definitely looking after the planet. This is also part of my Winemaking philosophy and ensuring everything we do in the winery is in the best sustainable way.
Time spent in nature is a powerful way to rest and recharge. I also like to try new cuisines and wines, of course.
What are the current challenges winemakers are facing according to you?
Sustainability is becoming key. Organics, biodynamics, natural winemaking, through to paperless systems. Everything we can do to reduce waste and give back and nurture the land and sky the better.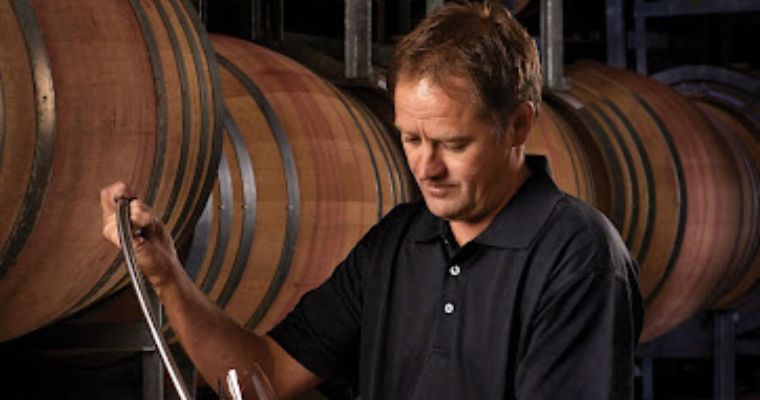 Image: Paul Dawick
What skill or topic are you learning currently in wine and why?
Sustainability. Researching different methods of reducing waste, recycling, and enriching the soil. After all, the better and healthier vines we have the better wines we can make.
What is your idea of a good life?
A good life is spent with Family. Nothing beats sitting in the sun with a good glass of wine, though, or in front of the fireplace in winter.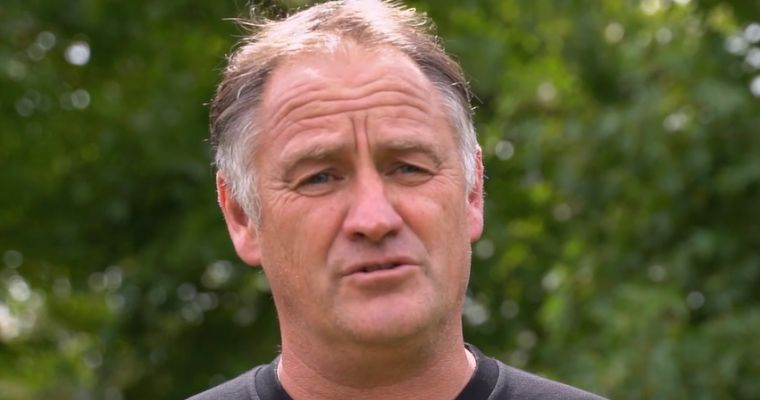 Image: Paul Dawick
Who are your top 3 sommeliers whose work you admire?
Cameron Douglas MS, New Zealand.
Your favorite 2-3 wine books?
1) The Oxford Companion to Wine by Jancis Robinson
2) Enology of Wine
3) Wine and Place, A Terroir Story, Edited By Tim Patterson and John Buechsenstien
Header Image: Paul Dawick
Get Feedback From On-Premise Buyers, Wine Directors, and Master Sommeliers. Enter Your Wines Before January 31, 2024, To Save.