Mark Beaman On Creating 25 Different Wines Per Year

19/12/2022 Mark Beaman is the winemaker at Sebastiani Vineyards & Winery and brings a breadth of experience that started with his first wine job in 2000 as a lab technician for Columbia Crest Winery.
Tell us a little about your background and journey into winemaking.
I grew up on a farm in a small town just outside of Walla Walla, Washington where my family grew alfalfa and wheat primarily and raised cattle for sale. I attended college nearby and graduated with a degree in Geology and Environmental Studies. After college, I joined the Peace Corps and served as an environmental volunteer for just over 2 years in a remote village in Tanzania, East Africa. Upon returning to the United States, I realized the wine industry had grown considerably in the area I had grown up in and the combination of science and agriculture seemed a great fit for me and my history.
I took a job for harvest at Columbia Crest Winery in 2000 which led to a transfer to Mendocino and Napa in 2001. In 2004 I took a position as Assistant Winemaker with Parducci and Paul Dolan where I stayed until 2016 when I got the itch for adventure and I took a position as winemaker in Maui, Hawaii, and moved with my wife and two sons to a beautiful spot on the west facing side of the island where the winery and vineyards are. In 2019 we moved back to California and settled in Sonoma where I was a winemaker at Valley of the Moon Winery. When the winery sold, I took a position as a harvest winemaker with Beringer Winery in St. Helena for the harvest of 2020 and then came on board as a winemaker at Sebastiani in December 2020.
Your current role and what does your day look like?
Winemaker at Sebastiani Vineyards and Winery where I am responsible for the creation of roughly 25 different wines per year. Depending on the time of year my day is divided up into vineyard visits in the morning, reviewing the analysis, scheduling work tasks with the cellar crew and maintenance, tasting fermentations, evaluating blends and trials, writing notes for marketing, making purchases and approving invoices for additives, equipment, and cellar tools and volleying emails.
Image: Mark Beaman; Source: Sebastiani Vineyards
What inspired you to become a winemaker?
There was a point after returning from my service in the Peace Corps when I recognized that the West Coast wine industry was growing and that winemaking combined many of the things I appreciated or already had some experience with. I grew up in Agriculture and actually enjoyed the physical nature of it as well as the time outdoors. I valued science and its discipline and many of the people I met who were already in the wine production world were a mostly quirky, passionate group who enjoyed what they did and shared the fact they were still learning.
How do you think a winemaker can help in driving marketing and sales personally?
When a winemaker who is a competent spokesperson is out in the market there is an opportunity to create a lasting connection between the wine and the consumer via a story that can be shared with the gatekeepers who interact with potential buyers. Wine often requires a personal connection to foster a connection or memory and who better tell the stories of the creation of the product or the vineyard involved that the person who crafted it?
Define a good winemaker
Someone who is curious, persistent, a team player, and knows how to make calculated risks. Also someone humble enough to listen to criticism but confident enough how to handle it.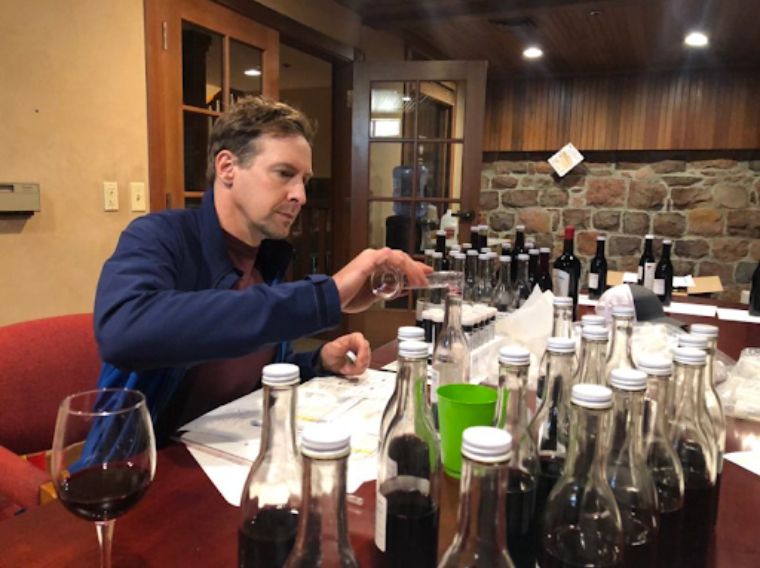 Image: Mark Beaman; Source: Sebastiani Vineyards
What is the hardest part of a winemaker's job?
I was being away from my family during the long hours and days of harvest. That and the administrative side of the job that most people don't consider.
What do you do when you are not working/making wine?
Time with my family, cooking, working on the house, catching up with friends (usually with wine!) and if the conditions are correct, I love to go surfing. It's like going to church for me.
[[relatedPurchasesItems-41]]
What are the current challenges winemakers are facing according to you?
Drought and smoke have continued to plague us lately in California. While we are learning ways to combat it there seems to be a new angle to the challenge each season that differs from the previous. There is also the battle to reduce costs yet increase quality. We need to be profitable to be successful but defend what we need to successfully create wines of quality and distinction.
What skill or topic you are learning currently in wine and why?
I am working with many new vineyards so I am dialing in my requests for vineyard management practices to fermentation decisions for what cold soak, pump over frequency and duration, temperature, yeast cultivar, press fractions, and barrel selections for all these new and exciting sites I get to work with.
What is your idea of a good life?
To live in a place that is safe, beautiful, and affordable where you can have a fulfilling career that you enjoy but is not so demanding that you do not have the opportunity to engage in your loves outside of the workplace and still have the energy to continue to explore for new loves you have yet to discover.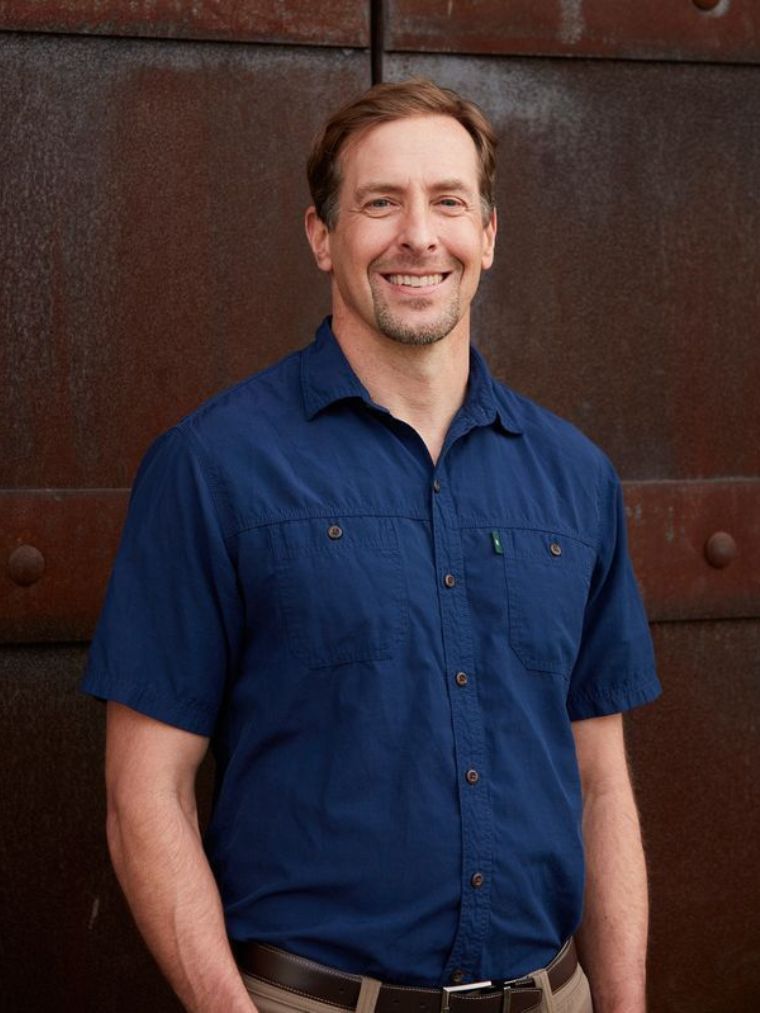 Image: Mark Beaman; Source: Instagram
Who are your top 3 sommeliers whose work you admire?
Christopher Sawyer because of his local presence and cheerful style that keeps it educational and yet fun. Pascaline Lepeltier for her efforts to promote Biodynamic and low-intervention wines that are not always on the popular kid's lists. My third choice is the one I have yet to meet.
Your favourite 2-3 wine books?
Wine Science: Principles and Applications by Ronald Jackson is detailed but not bogged down by superfluous science-speak. Wine and War: The French, the Nazis, and the Battle for France's Greatest Treasure by Don and Petie Kladstrup for the remarkable true stories of the efforts of the French to preserve their wines and wine culture during WWII.
Header Image: Mark Beaman; Source: Instagram