Master Sommelier Douglas Kim joins MGM resorts as Wine Director

13/01/2022 In a conversation with Master Sommelier Douglas Kim, Wine Director of MGM resorts. He shares with us about his new role, pairing philosophy, and more.
Master Sommelier Douglas Kim has been appointed Director of Wine for MGM Resorts. Kim will have oversight of 350,000 bottles within the MGM Resorts collection, spanning hundreds of restaurants and bars across 13 destinations in Las Vegas, including Bellagio, ARIA, MGM Grand, Park MGM, and Mandalay Bay.
Kim, who grew up in Chicago, developed a love of cooking early on in his life, but it wasn't until he attended culinary school, during a mandatory wine class, that he discovered he was more passionate about wine than cooking. He pursued the challenging Court of Master Sommelier test twice, becoming one of the few double-certified Master Sommeliers in the world. He later headed up two prestigious wine programs as Wine Director of Picasso Restaurant at Bellagio and Sommelier at Mandalay Bay's Aureole.
Combining his passion for wine and years of experience, Kim plans to work with MGM sommeliers to help build a wine program that can be focused on each restaurant's needs and personalized to guests' individual preferences.
What will your new role as Wine Director of MGM Resorts entail?
As the Wine Director of MGM Resorts International, I'm responsible for working with our sommelier teams on their wine programs in their restaurants. I also oversee the purchasing of wines and sakes for all properties, and I'm involved in the wine programing for lounges, bars, catering and banquets, and any venue that serves wine. I've worked my way through the industry, so it's a dream to be appointed the Director of Wine for MGM Resorts.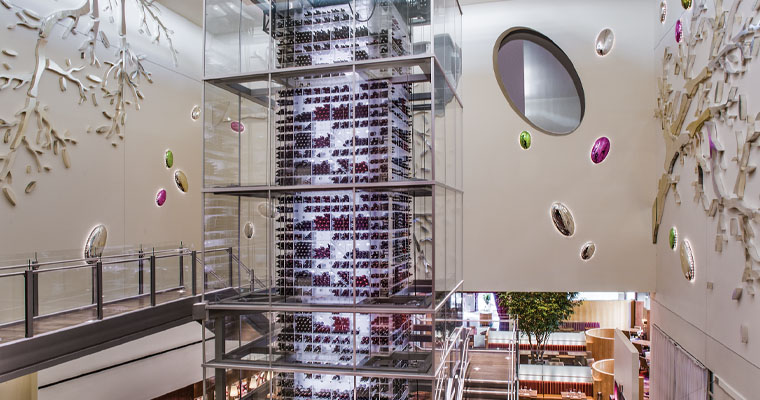 What does a typical day at work look like for you?
Most of my day revolves around communication. Whether that is communicating with distributors about products, warehouse teams about transferring wines, or sommeliers and managers about wine programing and what wines are available. Most of this is done through email at the end of my day. During the day, I like to visit the restaurants, touch base with the sommeliers and leadership, and see what's happening on the ground. There are certain things you can't see from behind a computer screen. There is also a lot of administrative work on the back end to bring these wines to our properties, which I am responsible for.
What are the key influencers when buying wine across such a vast portfolio of wines?
It is a little challenging because of the supply chain issues we are currently facing, so we are making necessary changes as they arise. Hopefully, as we get to a more stable time, I like to have the individual outlet in mind and what makes sense when purchasing wines. Each property is unique, and you need to think about the clientele, what they expect and what they want to drink.
What is your pairing philosophy?
I wouldn't say that it is a unique pairing philosophy as much as it is about getting to know the guest's preferences. When I was a sommelier at Picasso at Bellagio, we had a standard pairing practice, and we tasted numerous wines to make sure the wines were great pairings alongside the menu. However, when it comes to a guest who wants an elevated or premium pairing, I always like to ask what they enjoy drinking, if they are adventurous and like to try new things, or if they dislike anything. Then, I choose what we have in the cellar to pair their menu with those parameters. But, of course, we don't have bad wines at the end of the day, so it's about going above and beyond to make the guest feel part of the experience.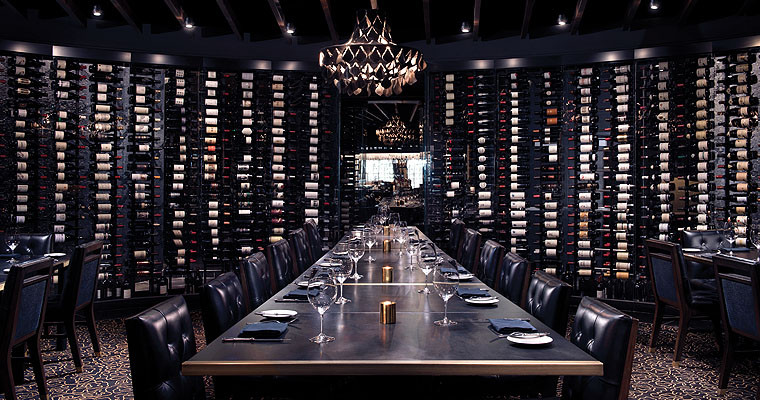 What do you think will be wine trends in 2022 across the MGM Resort portfolio?
I think there may be a trend towards revisiting classics. We may see guests going back to some of the more established brands and styles they know and trust and have enjoyed through all the challenges we have felt over the past year and a half. Just like when you want comfort food, you can't go wrong with a great glass of Champagne, a lovely Pinot Noir from Burgundy, or a rich Napa Cabernet Sauvignon.
When you're sipping wine privately, what do you like to drink?
I'm never one to enjoy wine privately; it is meant to share. But if I think of this as my desert island wine, it would have to be Champagne.
Written by Colleen Thompson.
Get your wines in front of Sommeliers, Wine Directors and On-Premise Buyers of USA. Here's How To Enter your wines.