Michael Engelmann - MS, Wine Director at The Modern, NYC

11/12/2018 "I try to get people excited, and to expose them to new wine, that's what excites me." - Michael Engelmann
The Modern is not a typical restaurant. It's located in the heart of one of the world's greatest art galleries, New York's Museum of Modern Art, and it has two Michelin stars. The food on the plates here is worthy of the art on the walls, and so, thanks to wine director Michaël Engelmann, is the wine.
"My dream, my goal has always been that if someone comes in from Australia, South Africa, Italy or Germany, they open the wine list and they are like 'Oh my gosh, I can't believe you have this wine, that's so rare!'" he says. "We have old vintages, we have multiple vintages. I want people to say: 'Wow I can't even get that back home, that price is good!"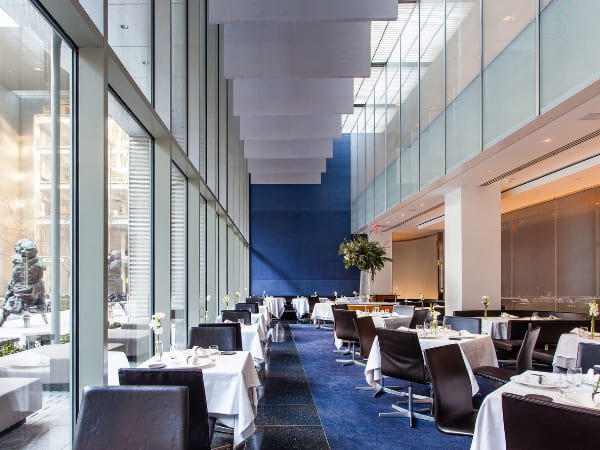 For Engelmann, "Back home" is Alsace in France, but he's worked all over the world during the past two decades. His career began in Strasbourg and has since taken him around France and through San Francisco, Sydney and Hampshire, England, en route to New York. He became a master sommelier is 2011, before taking on his current role at The Modern in 2014.
It's a big job. He is in charge of an eight-strong sommelier team, and also deals with budgets whilst overseeing the wine lists at four other restaurants in the Union Square Hospitality Group. He's very keen that those working under him feel like they're learning as well as working.
"My goal is that the sommeliers that work at the Modern, they leave or get promoted, they negotiate a situation so they can get a job anywhere and they're so qualified and they have learned a lot," he says. "Here I'm guiding, training, coaching. I work with a great chef in the kitchen, we try new dishes, I give feedback, we work on wine pairings. There is always something interesting going on. It's such a fine restaurant."
One of the results of The Modern's diverse, international clientele is a preponderance of half-bottles on the menu. "They've been very popular," he says. "I'm about to add 15 new house half-bottles. Some of them are not always easy to find, but when I find them I buy anything I can. Bordeaux is very popular, Burgundy is very popular. We have a little domestic [wine] of course; I like them.
"We get a lot of people who come in and dine alone at the bar in the dining room. They can try a few things. I think the half-bottle is a crucial part of the diversity of offering we provide."
His background dictates his personal preferences, he says. "I am clichéd," he says, with a peal of laughter. "We have a ton of Champagne here, we have a huge Burgundy selection: I'm European, and I tend to have a more European palate and drink more European wines.
"That's not all, though. When I started we had five Australian wines, now we have a hundred. We had no South African wine, now I think we have thirty. There might be bigger selections out there, maybe even in New York City, but not in the context of a two-Michelin star fine-dining restaurant in the heart of Manhattan.
And I work hard to find some of those producers. It is important to me to have the past, the present and the future. A lot of that is trying to support as much as possible the smaller regions, or the producers in the small regions, when possible."
All this makes for a wine list designed to impress. "Very often when we speak to our guests in the dining room, a lot of people have come to town for four, five days," he says. "And they say, 'well we went to Per Se, we went to Daniel, we went to eat at Madison Park and we eat at the Modern tonight'.
"So very often we are in that top three, four restaurant people go to. Those people tend to dine well all around, and around the world, so I think there is definitely some sort of expectation."
Engelmann says he is most excited by finding new talent in the wine-making world. "I buy a lot of things," he says. "I always say, if you can be pouring the wine by the glass today and in five years from now [that wine is] impossible to find because everyone wants it and production is small, that's great. I try to get people excited, and expose them to great wine - that's what I like about wine."
About the Author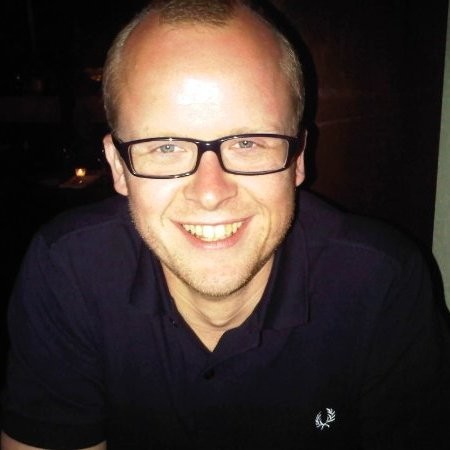 This article is written by Will Hawkes, contributing editor for Sommeliers Choice Awards. Will is also a regular contributor to The Financial Times, The Guardian, The Washington Post and Beer Advocate.