"Microbiology is massively important in the winemaking process" says Lauren Barrett

08/11/2022 Lauren Barrett, Beverage Formulation Expert talks about how winemakers can help drive marketing and sales by leading the narrative of the wines.
From a very young age, Lauren started working in a small French restaurant named Mirepoix. During her college years, she travelled to France, Portugal, and eventually to Australia where she performed her thesis with the Australian Wine Research Institutes Bio Science Team. She currently works for By and By Solutions. According to her, being unbiased and open-minded are the most important skills for a winemaker.
Learn more about her and her journey in the wine space below.
Tell us a little about your background and journey into winemaking.
I grew up in Sonoma County and at a young age started working in a small French restaurant in Windsor named Mirepoix. It was a watering hole for the wine community, and I very quickly adapted and learned the rich history of winemaking in Sonoma county. I was hooked and transferred to Fresno State after completing my prerequisites at Santa Rosa Junior college. I received a scholarship to do my master's in the Vinifera Euromasters. The program enabled me to see the wine world firsthand, bringing me to France, Portugal, Japan, and eventually to Adelaide, Australia where I performed my thesis with the Australian Wine Research Institutes BioScience team.
My journey started with the art of winemaking but to this day is rooted in the fascinating science of wine which has taught me so much about life, ecology, and our world. I returned to California and worked as a winemaker on the central coast but was inspired to help winemakers join an enological supplier as a consultant. Problem-solving, innovation, and collaboration are what made me excited and brought me to the non-alcoholic and functional adult beverage sector of the industry. Today I am honored to work with a myriad of different clients who are paving the way for more quality wine and adult beverages.
[[relatedPurchasesItems-41]]
Your current role and what does your day look like?
My experience is dynamic and a day in my life can start with client visits, sensory evaluation, and formulations. Depending on if a task involves remediation, my day can be in the lab performing various bench trials, and collecting data for interpretation, reporting, and recommendations. During harvest you can find me in the cellar, monitoring fermentations and performing cap management. I love tailoring protocols to clients' desired goals, and there is nothing more satisfying than guiding and nailing a goal whether that's a mineral-driven Chardonnay or a fruit-infused Piquette.
What inspired you to become a winemaker?
Food, people, and the amazing experiences and memories shared over a bottle of wine are what inspired me to become a winemaker. We have co-evolved with wine and the multi-disciplinary facets of wine are enough to spend multiple lifetimes exploring, and pondering.
What are some of the most important skills for a winemaker?
Being unbiased and open-minded.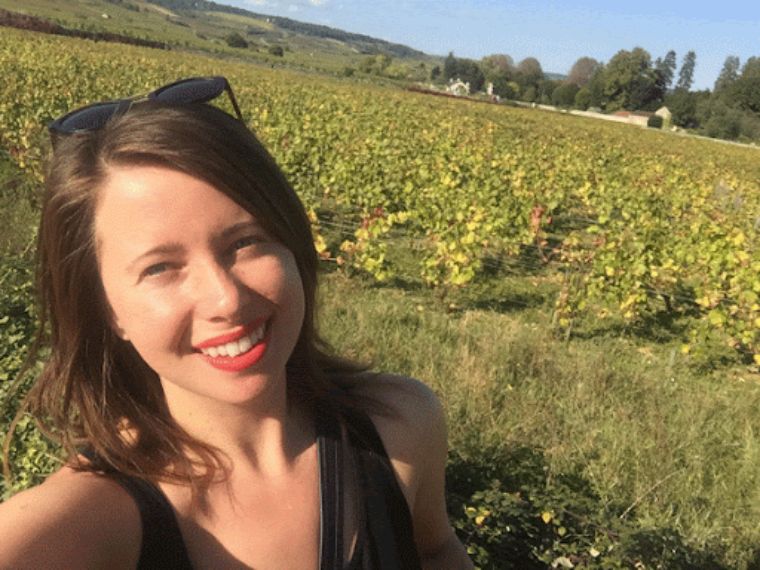 Image: Lauren Barrett
How do you think a winemaker can help in driving marketing and sales personally?
Winemakers can help drive marketing and sales by leading the narrative of the wines they are producing. Many times you will see an opportunistic approach to marketing, especially as we are seeing more alternatives (is. wine-based seltzers, non-alcoholic wines, etc.). Emerging consumers value education and transparency, winemakers need to lead the way in educating consumers and marketing/sales teams alike.
Define a good winemaker.
A good winemaker is unbiased, inclusive, and constantly evolving and learning.
What is the hardest part of a winemaker's job?
Maintaining an unbiased approach to winemaking, so many times ego creeps into the role of being a winemaker and we must constantly work on being unbiased and innovative.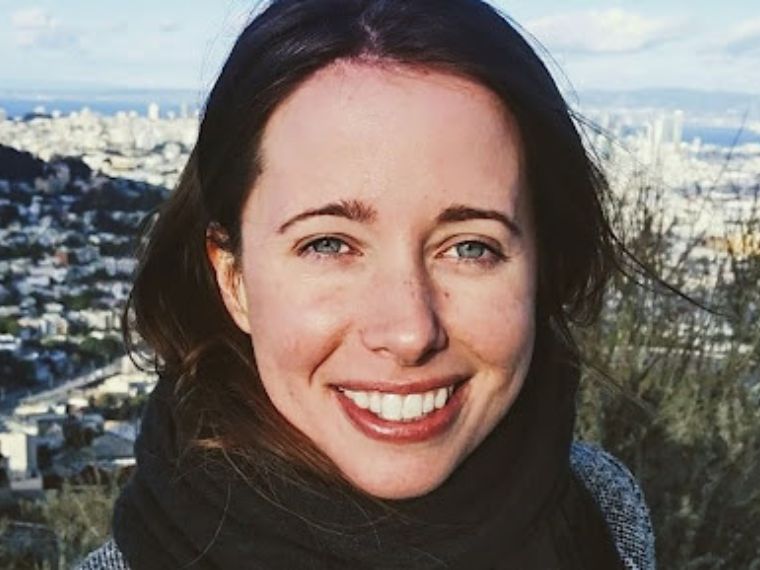 Image: Lauren Barrett
What do you do when you are not working/making wine?
I love the culinary arts and fermentation. Educating people about the benefits of growing, preparing, and fermenting your own food is important to me. Microbiology is entangled with our lives in so many beneficial, beautiful ways.
What are the current challenges winemakers are facing according to you?
The mentorship ladder in winemaking is broken, we need to see a new wave of winemakers who are focused on innovation, sustainability, and inclusion. There is so much wasted talent out there, who are trapped in a stagnant mentorship system and we need to focus more on wine and not the ego of winemaking.
What skill or topic are you learning currently in wine and why?
With the accessibility of shotgun sequencing, we are beginning to understand more about microbial ecology. This is a very important topic in winemaking as leveraging microbiology can prove to be massively beneficial especially with improving quality and limiting enological inputs.
What is your idea of a good life?
Living a life that is grounded in love, compassion, empathy, and sharing (especially wine).
Who are your top 3 sommeliers whose work you admire?
I admire wine researchers and educators more than sommeliers, Jancis Robinson, and Steven Spurrier have done so much for educating consumers and supporting the American wine industry. Ken Fuglesang is one of my heroes and I am grateful to have had him as a professor at Fresno State.
Your favourite 2-3 wine books?
Wine analysis and production: Zoecklein, B., Fugelsang, K. C., Gump, B. H., & Nury, F. S. (2013). Springer Science & Business Media.
Understanding wine chemistry: Waterhouse, A. L., Sacks, G. L., & Jeffery, D. W. (2016). John Wiley & Sons.
Sacred and herbal healing beers: the secrets of ancient fermentation. Buhner, Stephen Harrod. Brewers Publications, 1998.
Header Image: Lauren Barrett; Source: By and By Solutions
Get Feedback From On-Premise Buyers, Wine Directors, and Master Sommeliers. Enter Your Wines Before January 31, 2024, To Save.