Rebirth of the Press Club

08/04/2021 From the Press Club being a restaurant to now a wine retail store, Mauro Cirilli did a complete 180 to keep it alive during the pandemic.
Now Wine Director at the Press Club in San Francisco, Mauro Cirilli's journey in the wine world began quite early in life. As he recalled, his first encounter with wine was in 1981, in Monselice near Venice. 5-year-old Mauro and his grandfather walked the family vineyard, and that's when Mauro realized his love for wine, especially sharing it with others and enjoying it with some delicious food.
Upon arriving in San Francisco, in 2001, Mauro spent four years as a lead sommelier at Aqua Restaurant before opening Perbacco as Wine Director in 2006. With the Perbacco team, he also opened Barbacco Eno Trattoria in 2010, implementing the first interactive wine list on iPads on the west coast.
In 2011 he partnered on forming the North American Sommelier Association, affiliated with the Italian Sommelier Association, creating the first 'Italian Wine Specialist' certification program recognized throughout the world and endorsed by the WSA (Worldwide Sommelier Association).
Mauro is known for developing, coordinating, and teaching wine seminars, trade events, master classes, certified courses, and full Sommelier certified programs. Mauro and his love for wine have featured in many wine-related articles in renowned publications such as Wine Spectator, San Francisco Chronicle, USA Spirits Ratings, Tablehopper, Food & Wine Magazine, to name a few.
With over two decades in the wine sphere, Mauro has witnessed a lot of changes across the industry. Today, he talks to us about how he is keeping Press Club functioning during the pandemic.
What is unique about the Press Club and its wine offerings?
Press Club is the largest wine lounge in San Francisco. We can accommodate any size of parties. We focus on a domestic and European wine selection, with a small food menu perfectly paired for our wines. We have around 50 wines BTG + 500 labels wine list.
How was 2020 going for you before Covid-19 hit? How did you respond to restaurant closures in terms of staff layoffs?
2020 started fantastically! January was our best month ever for the past ten years. Unfortunately, we had to lay off all our hourly employees.
Did all your operations close at some point? How did you pivot and manage the delivery side of operations?
Yes, we closed for the first 5 months to better understand our options. We reopened as a retail wine store.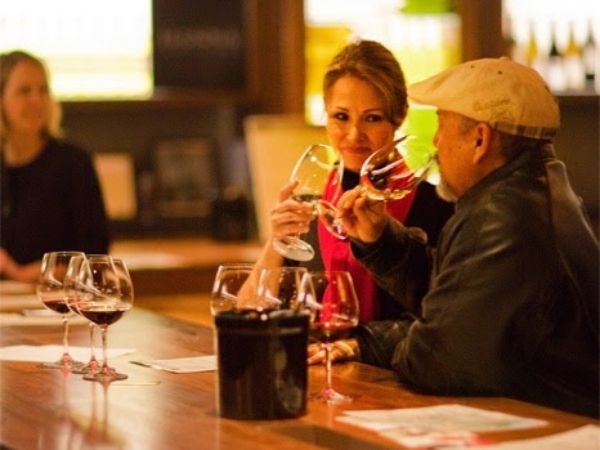 Press Club SF, Source Instagram
Are there any lessons you can draw from what you have been through during Covid-19?
Our industry is extremely delicate.
What do you think will be the key factors in gaining back your lost revenue?
Reinventing ourselves and our business.
Do you have any set buying process - like set days, times, procedures?
I used to, hopefully, I can reinstate them asap as we are not buying new wines right now.
What kind of support are you looking for from your wine suppliers?
More flexibility on buying and payment.
What has been your biggest challenge during the pandemic?
Smiling to my customers.
Have you seen changes in consumer behavior in the wines they are drinking now?
Women have become more in-charge of buying wine. I've definitely noticed how women have been stepping up on selecting wines for the household.
[Pictured in the header: Mauro Cirilli] Image courtesy: ChefsRoll