Restaurant Insights With Master Sommelier and Restaurateur Bobby Stuckey

08/09/2022 Master Sommelier and Restaurateur Bobby Stuckey on how he buys wine for his restaurants, tips on growing wine sales, his daily tasks, and more.
James Beard Award-winning Master Sommelier, Bobby Stuckey has mastered the craft of hospitality and is regarded as an icon for many in the industry. A true hospitality leader who runs a restaurant empire that includes the celebrated Frasca Food and Wine in Boulder and Pizzeria Locale, Tavernetta and Sunday Vinyl in Denver.
Tell us a little bit about yourself. How did you begin your career and how did you progress into this role?
My name is Bobby Stuckey and myself and my business partner, Lachlan Mackinnon Patterson, founded Frasca Food and Wine 17 years ago and also Scarpetta Wine 14 years ago. I started bussing tables back in 1983, and I'm still bussing tables! I've had a very lucky opportunity to work through all positions in the front of the house of a restaurant, and I found my passion for wine through hospitality 30 years ago.
Define your role and the tasks involved in your role
Currently, my role is CEO within the Frasca Hospitality Group. As CEO I work directly with the executive team and our management teams. However, I also work service 5 nights a week rotating between our four restaurants, to help bus tables as I mentioned!
If not a sommelier, what else would you have been?
I would have loved to have been either a history teacher or a pro cyclist on the pro tour in Europe - specializing in the classics, ie, Paris-Roubaix.
What questions would you ask the restaurant owner before you plan your wine sales growth strategy?
The most important question is: what is your point of view and inspiration for your restaurant? For example, Frasca Food and Wine is coming from the Italian point of view, specifically the region Friuli Venezia Giulia.
How can suppliers work with you to drive sales?
Suppliers and wine directors should spend more time working on their partnerships together. It's a two-way street. Sometimes we see restauranteurs when they're white-hot not being great to suppliers. And then on the flip side, we see suppliers maybe not protecting those relationships that they've had for years, maybe because there is a new retail store or restaurant. We need to have a more holistic approach, on both sides.
What are the three main things you focus on daily in your role?
Listening to our team, listening to our guests, and providing hospitality to the best that I am capable of.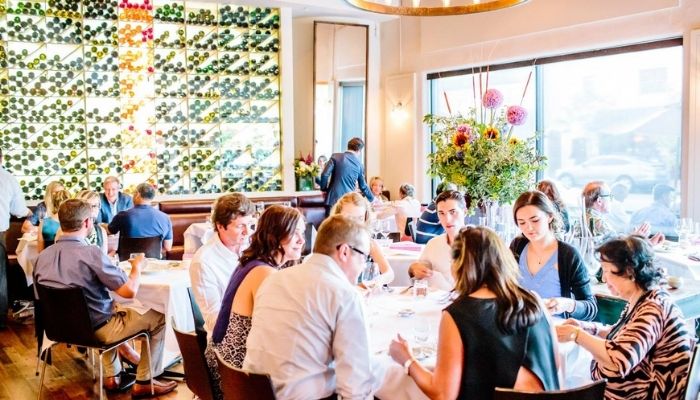 James Beard Award-Winning, Frasca Food, and Wine in Boulder, Colorado
What are the points you look at when selecting a new wine for your wine program?
I work with our wine director, Carlin Karr, and really it's based on so many different touchpoints depending on the restaurant. For example, whether the wine is sound, provides a good value for our guests and what price parameters we may need to stay within.
Define a good sommelier and what qualities you would look for when hiring one.
They have to be a good listener.
What do you look for when you have to evaluate the effectiveness of a wine program?
I want to know if it's making the guests happy, inspiring the employees, and hitting the right profitability margins.
Wine involves a lot of storytelling, what's your go-to wine story?
There are so many, but really each wine has a story, and it is our job to know each one of those and make sure that the wine in the bottle is as exciting as the story we tell.
Is Price = Quality in Wines? What's a value for money wine that you would recommend.
Well, I think the price is all relative. What some people think is expensive could be a great value for that wine. For example, drinking GD Vajra Barolo is a $100 bottle of wine, but it's an incredible value for that wine because of the work and effort that goes into making that wine. On the other hand, I might love something like Le Monde Pinot Grigio, which also is a great value at $20 per bottle. It doesn't just mean that inexpensive is priced that way because of quality.
The best and worst part of your job
The best part of my job is taking care of guests. There is no worse part.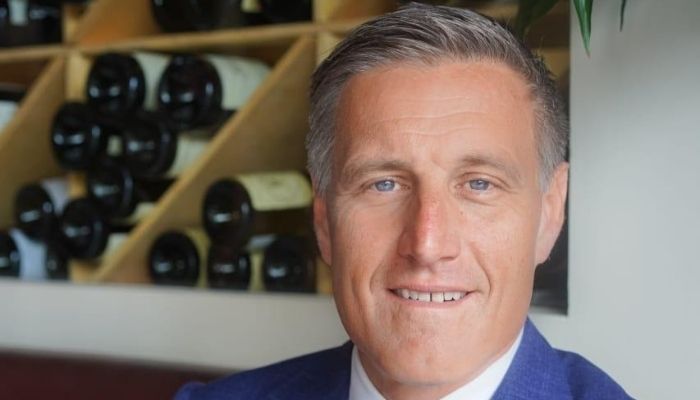 Master Sommelier Bobby Stuckey
Any favorite food and wine pairing suggestions
Yes, a bottle of Krug Champagne and a bag of potato chips.
Favorite Song, Podcast, and Book
My favorite song is anything off The Clash's album London Calling. I really enjoy the podcast Letsrun.com. My favorite book is The Greatest about Haile Gebrselassie.