RNDC Looks to a Bright Future

23/09/2022 Republic National Distributing Company has followed a remarkable trajectory since its founding in 1898 & focuses on premium wine & spirits brands. Learn more about the company in this wide-ranging interview with Charlie Leary.
Among the three largest alcohol distributors in the United States, Republic National Distributing (RNDC) focuses on premium wine and spirits brands. For wine, this includes its Estates Group, a portfolio of wines for high-end restaurants and wine shops staffed by certified wine professionals actively involved in the food and wine community. ​For example, earlier this year, RNDC celebrated Oregon Wine Month with participating suppliers including A To Z- Rex Hill, Banfi–Rainstorm, Dreyfus Ashby–Dom Drouhin Oregon, Jackson Family–Willakenzie, Sokol Blosser, and CSM–Erath. It works closely with spirits brands as well, including the houses of Remy-Cointreau and Pernod Ricard.
RNDC has followed a remarkable trajectory since its founding in 1898, including surviving Prohibition. Learn about the digital transformation at the company, including eRNDC and Elevate, demographics and growth areas, as well as its view geography and emerging trends, including for on-premise sales, in this wide-ranging interview with Charlie Leary.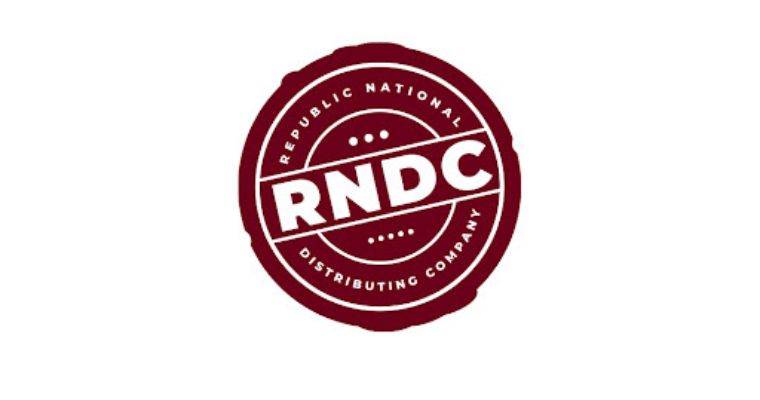 Please tell me about the company and its history. Some of our readers, especially those outside the US, may not be familiar with RNDC.
With roots extending before Prohibition, RNDC is one of the nation's leading wholesale beverage alcohol distributors, specializing in wine and spirits. RNDC is built on the strong foundations of three family-owned companies.
As the preferred partner for alcohol producers who value the three-tier system, RNDC serves as a brand-building and product expert liaison between suppliers and those who sell or serve alcoholic beverages. Customer service, product expertise, and executional excellence are the hallmarks of our enduring success.
By closely assessing evolving market trends, we understand the unique needs of our customers and consumers. Our knowledge of the process and craft of alcoholic beverage production fuels our passion for the art of selling lifestyle products.
We operate in 38 states plus the District of Columbia, for a total of 39 markets. Our states include Alabama, Alaska, Arizona, California, Colorado, District of Columbia, Florida, Georgia, Hawaii, Idaho, Illinois, Indiana, Iowa, Kentucky, Louisiana, Maine, Maryland, Michigan, Mississippi, Montana, Nebraska, New Hampshire, New Mexico, New York, North Carolina, North Dakota, Ohio, Oklahoma, Oregon, Pennsylvania, South Carolina, South Dakota, Texas, Utah, Vermont, Virginia, Washington, West Virginia, and Wyoming.
Do you have international operations? If so, what are those markets and how do they differ?
Our focus is on the U.S. market. Our vision is to be the distributor of choice for our supplier partners and customers across the country.
What proportion of your sales volume is devoted to wine versus other products?
In the last year, our volume is 50% dedicated to wines versus all other beverage types.
Likewise, what is the split between on-premise and off-premise sales, and how do you help on-premise businesses, in particular?
Currently, 15% of our business is on-premise. Depending on the market, we have dedicated teams to build brands through the on-trade. We also invested in a centralized national account team specifically focused on the on-premise channel that has proven to be highly successful in servicing customer needs.
Where do you see growth occurring over the next three years, both geographically and in terms of specific markets or products? How did COVID-19 affect sales and plans?
Tequila and generally premiumization of the spirits category will continue. Ultra and Super Premium Whiskey and Vodka continue to see success in the market while seltzers are losing share to RTD Spirit cocktails owing to their extreme growth. RTDs remain popular as the consumer trend on convenience and consistency will continue. We see competition continuing to build with new entrants in this space. Ready-to-drink cocktails are a growth opportunity, but brands need to have a point of differentiation. We are also seeing an increased demand for better-for-you beverages.
RNDC is optimistic about the continued growth on-premise as we build back from the impacts of closures during COVID. There remains pent-up demand from consumers, and we still haven't seen the full impact of business travel at this point. Leisure travelers continue to represent a high percentage of the business when it comes to hotels.
In 2021, eCommerce accounted for approximately 1/4 of total U.S. sales yet generated approximately 3/4 of total U.S. growth. While in-person shopping is back, e-commerce remains a convenience for consumers. eCommerce remains an integral part of a consumer's shopping experience and is important for omnichannel success.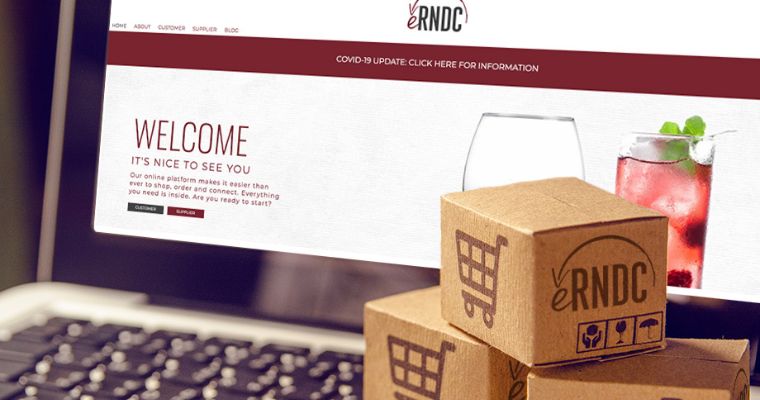 How has digital transformation affected the business, both on the operations and marketing sides?
RNDC is focused on being a leader in the digital space for the beverage alcohol industry. We've successfully launched eRNDC, our proprietary online B2B platform, which saw 10x growth year over year from 2021 to 2022.
Our best-in-class development team has set RNDC up for scalable eCommerce success for years to come. The eRNDC platform enhances our relationship with customers and suppliers, leveraging custom-built features to further competitively empower our sales associates in the field. Our customers and sales associates are invited to leverage eRNDC as a collaboration tool, leading the industry in frictionless, digitally enabled, relationships and sales.
[[relatedPurchasesItems-41]]
Strategic investments and partnerships, like LibDib, enables RNDC to deliver advanced digital analytic platforms. Elevate, our most recent data visualization tool is available to key supplier partners. Each dashboard within Elevate is intentionally designed for the beverage alcohol industry, providing visibility and insights into the ever-evolving landscape of digital commerce.
eRNDC and Elevate are examples of our dedication to leveraging technology partnerships to ultimately enhance the experience of doing business with RNDC.
Please tell us a bit about achieving the Young's Market Joint Venture Partnership Agreement, the process involved, and how that has affected RNDC.
In August 2019, we entered into a joint venture partnership agreement, making Young's Market Company a division of RNDC with RNDC leadership managing the day-to-day operations of the business. Young's Market Company began doing business as RNDC in 2020. The partnership allowed RNDC to expand into the Western region, adding: Alaska, Arizona, California, Hawaii, Idaho, Montana, Oregon, Utah, Washington, and Wyoming. We have seen great success and look forward to much more.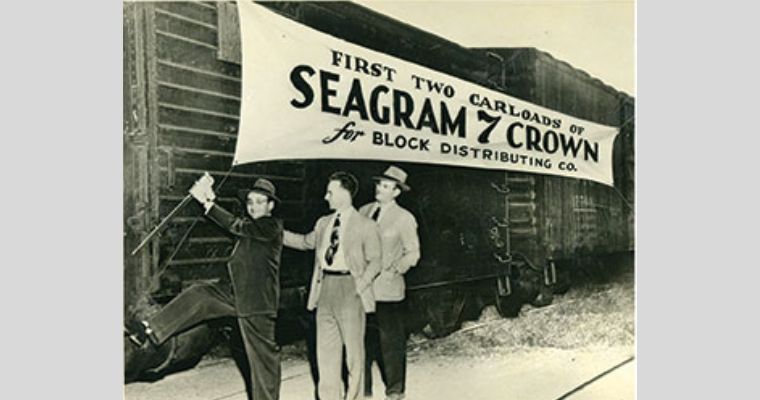 Are you moving into or expanding in any markets?
We recently announced our entrance into the New York market through a partnership with Opici. Last year, we entered five control states: Iowa, Maine, New Hampshire, Pennsylvania, and Vermont.
We just celebrated the one-year anniversary of entering the Illinois market. During that time we made significant investments in Illinois, including:
- Opening a new 351K sq ft warehouse in Romeoville, IL, fully operational with a 4 million case capacity
- Adding a cross-dock facility in Decatur, IL
- Adding 48 additional warehouse associates and drivers
- Hiring a dedicated Spirits team in Chicago
- Hiring a sales team Downstate
- Increasing merchandising headcount
- Hiring a Convenience Channel sales team
- Onboarding several key supplier partners
We are always looking at opportunities to expand our business to grow with our supplier partners.
Do you see growth in wine consumption in any particular niches or groups?
Several demographics are showing growth over the last three years in both unit purchases and population. This includes individuals who are retired with no children at home and no full-time employment, young Asian families with incomes over 100K, and Black families raising teens with incomes between $50-70K. Marketing to these niches requires a geographically dispersed approach as all but high-income Asian Consumers are broadly dispersed.
Has the US's three-tiered system helped or hindered the company?
The three-tier system continues to evolve in the U.S. We have some of the strongest partnerships with our suppliers to grow their brands in the marketplace while providing best-in-class service levels to our customers including representation of the brand across the market, as well as technology in the marketplace and operational efficiencies. This allows us to service the marketplace more effectively, giving better access to brands and a broader reach, serving customers and suppliers in a more effective way.
Author: Charlie Leary, Beverage Trade Network