The Barrel Room's 2,500 bottle wine list

09/02/2021 Staying psychologically strong during this financial crisis has been the most challenging but important task for Sarah Trubnick of The Barrel Room.
As invested as Trubnick is in the wine industry and The Barrel Room, her career surely didn't start by working with grapes in a bottle [she did enjoy a glass from time to time though!]. Sarah Trubnick holds a BS and an MS from UCLA in Electrical Engineering and Applied Physics and joined the wine world after a brief stint at the Culinary Institute of America. She gained sommelier and retail experience in New York City, and a subsequent year and a half of vintage work in Bordeaux, Italy, and Australia followed.
Currently, along with owning and looking over wine at The Barrel Room, Trubnick is also a consulting General manager & Wine Director at Granita, and a wine advisor for Wine Spectrum (a luxury fine wine purveyor).
Today, Trubnick talks to us about how she and her partner Manuel Hewitt are getting through managing The Barrel Room during Covid having tried opening temporarily then closing, and offering deliveries and takeaways throughout the Bay Area.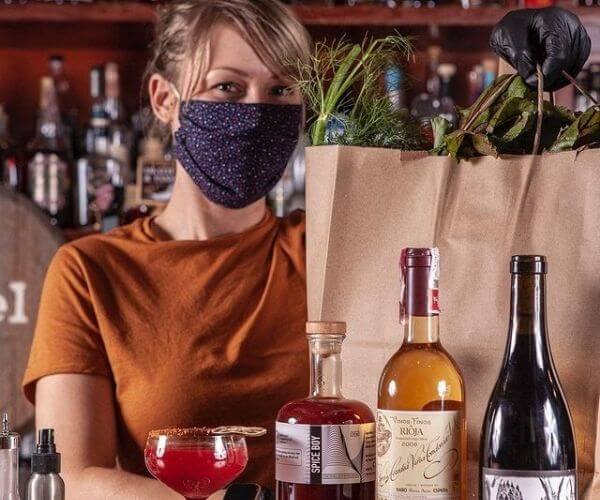 Groceries, Cocktails, & Meal Kits delivery at The Barrel Room, Source: The Barrel Room
What is unique about The Barrel Room and its wine offerings?
"The Barrel Room: We have a rotating regional menu that focuses on different wine regions every four months. Our entire dinner menu, 70-wine BTG list, and cocktail menu change to reflect the region. Our wines are organized into educational flights that take our guests to the region. Examples of regions we've covered: Eastern Europe, Central Europe, The Alps, The US's West Coast, The US (representing every state's wines), all parts of France, Italy, Spain and Portugal, the Southern Hemisphere, South America. Our award-winning bottle list has over 2,500 international labels as well.
Granita: We are in the process of putting together a wine list that is unprecedented in New Hampshire. With my ability to ship wine from The Barrel Room as a direct shipper licensed in the state of New Hampshire, beginning in January Granita's list will feature wines unavailable anywhere in the state. We are creating a list that will allow Granita to become a destination restaurant for wine lovers in New England. The cuisine is Mediterranean-rooted, with a distinct New England twist that makes it unique and interesting. Our Michelin-trained Chef uses local meats and a farm-to-table approach."
How was 2020 going before covid-19? How did you respond to the crisis in terms of staff layoffs?
"2020 was set to be our most profitable year ever at The Barrel Room, with events and reservations booked through December. The business was booming. Sales in January and the first half of February broke records.
Toward the end of February, we saw a steep decline in business and massive cancellations of reservations and private events. We furloughed staff but continued paying their health care costs. When the SF shutdown occurred, we pivoted to takeout, wine, cocktail, and grocery delivery, which sustained us until we got a PPP loan. We then rehired our staff and employed everyone doing the delivery.
When outdoor dining was allowed, we attempted it, but it was a huge loss. In August, we closed our doors, opting to go into hibernation to try to wait this out. We are still closed."
What steps have you taken to limit touchpoints and make it safer for consumers to dine-in?
"We do not feel this environment is safe to operate responsibly. We are opting to remain closed until the environment is safer. I believe it is simply not worth the risk of harm or death to attempt to run a restaurant right now. We are dangerously close to financial ruin and are hoping for Congress to pass the next round of funding for small businesses so we can remain in business."
Are there any lessons you can draw from what you have been through?
"Our staff and my business partner are wonderful. We have been very lucky to have worked together to create such an amazing restaurant, which could never have happened without the incredible people involved. I am flattered that these people have devoted so much time, energy, and passion to The Barrel Room, which was once only a dream in my mind that seemed far-fetched.
With the right team, you can withstand almost anything. I hope to work with my team again soon. I am so thankful for what we had, what we created, and what we will hopefully soon have again."
What do you think will be the key factors in growing back your lost revenue?
"We will need a second round of government funding to reopen. If we get it and our doors open again, we will need to ensure our guests and staff feel safe and comfortable. The business will return organically, perhaps slowly. And we will be ready!"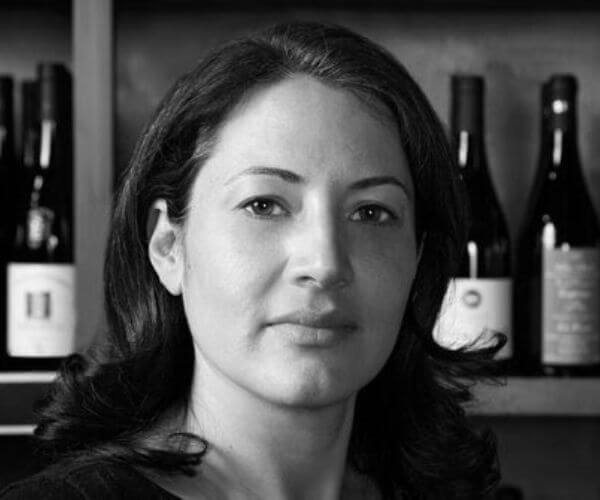 Sarah Trubnick, Source: The Barrel Room
What has been your biggest challenge during the pandemic?
"My biggest challenge personally has been to remain a positive, optimistic leader for my staff and business partner. Leading during a crisis like this is very difficult and the psychological state and financial status of all of the wonderful people on our team have been my utmost priority. I have had to make difficult decisions for the group while maintaining the best possible outlook to lead my team through this dangerous environment."
Have you seen changes in consumer behavior in the wines they are drinking now?
"Obviously much more retail. Higher per bottle spends. People who have disposable income have nowhere to spend it and are spending more on table wines than they were before."
---
[Pictured in the header:: The Barrel Room via Facebook]
---
About Sommeliers Choice Awards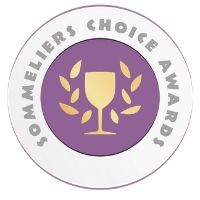 Sommeliers Choice Awards gathers the top restaurant wine buyers, Master Sommeliers, wine directors who have a direct influence on the US on-premise market.
Put your wines in front of them and get rated by Food Parability, Typicity, Value, Quality, and Package.
If you're looking to get in front of the top sommeliers and on-premise wine buyers of the USA, now is the best time to enter your wines.
Deadline For Submission Is Approaching Fast.
Leading wine brands from around the world now have an opportunity to grow their business and gain the attention of wine buyers, wine directors and influencers within the U.S. on-premise industry. Time to submit your wines in the 2021 Sommeliers Choice Awards.
KEY DATES
Submission ends April 20, 2021: ENTER NOW
Warehouse Closes For Samples: April 23, 2021
Judging: May 16, 2021
Winners Announced: May 31, 2021
FEE SCHEDULE (Per Wine)
$120 - Regular Pricing - April 01, 2021, to April 20, 2021
Quantity Discount Now Available
4 to 9 entries: 10% discount
10 to 14 entries: 15% discount
15 or more entries: 20% discount
(Price in USD)
Get your wines in front of Sommeliers, Wine Directors and On-Premise Buyers. Here's How To Enter before October 30 and save.